As we head into another exciting year here at Netwise, we would again like to take pause in January to appreciate the year gone by. 2022 was another important year for Netwise, most notably for seeing live client services deployed inside of our new Netwise London East (NLE) data centre for the first time.
We also began development on Phase Two of the London East development cycle in the very same year, just six months after our first anchor tenant entered Data Hall 1.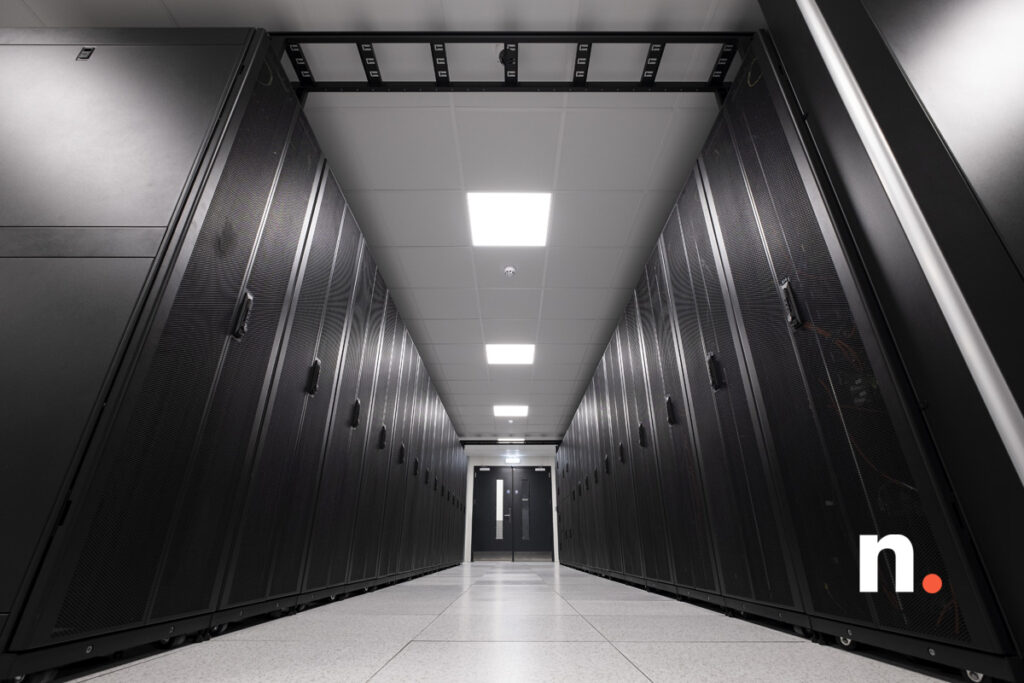 As seems to be the recurring theme for all Netwise annual retrospectives, 2022 again represents a huge year for us in terms of investments. We've continued with our build-out of NLE, following on from Phase One completion earlier in the year.
We've seen a fantastic range of new client installations across our entire estate, along with the continued expansion of existing client systems, as our roster of exemplary customers leverage their critical deployments to grow and thrive.
Notable projects from 2022 include:
We soft-opened NLE to client installations – without question, our largest single project achievement in 2022 has been the introduction of live client systems to Data Hall 1 for the first time. You can catch up with the build, from start to finish, on our Build Blog.
We deployed Pod 2, Data Hall 1 at NLE – almost as quickly as we got Pod 1 online, it was time to get Pod 2 deployed to keep pace with new installations at NLE. The containment system for Pod 2 landed with us in the summer, and saw the first new system installed in September, across seven of the 28 new enclosures.
Phase Two of development at NLE began – in the closing stages of the year, we made great strides towards the next stage of development at London East. Data Hall 2 will form the first part of this next phase, with the cooling and extraction pathways now cut into the fabric of the building.
Nathan Desmond joined as Technical Manager – in November, we expanded our team with the joining of Nathan, our new Technical Manager. Expect a full introductory post very soon, to do full justice to this very important milestone.
We expanded our European locations in Marseille and Amsterdam – we've deployed new systems in both Marseille, FR and Amsterdam, NL, as we continue to support international clients with their pan-European installations. This takes our global spread of live deployments to 15 locations around the world, from our five PoPs in London, to as far away as Kuwait and Singapore.
NLC exceeded its design PUE, reaching an impressive 1.11 – our London Central facility officially beat its design PUE of 1.12 in early 2022, achieving a real-world annualised PUE of just 1.11 across 12 months. That makes NLC one of the most efficient data centres in the UK (and the world), particularly when coupled with our wider sustainability measures, such as our exclusive purchase of 100% renewable energy. In fact, our own London East facility will likely be the only data centre in the UK to beat this, with a design PUE of just 1.05 – a truly impressive figure.
As is clear to see, 2022 has certainly been dominated with all things NLE, following the soft-opening in May, and the continued investment in the space as we expand into our newest facility.
This doesn't mean that our London Central facility (NLC) hasn't seen its fair share of developments alongside, with some key monitoring upgrades deployed onto our generator system, amongst other minor upgrades and improvement works. With NLC running at near-capacity, it's fantastic to see the natural efficiencies that come with taking a facility to its true design capabilities, a position many data centres rarely reach.
From a wider perspective, we've enjoyed another brilliant year in terms of growth, which is driving our rapid expansion into all corners of the new data centre. We pride ourselves on our stable, predictable growth trajectory, which is how we maintain our rock-solid reliability for clients around the world.
2022 also saw unprecedented changes in the global energy market, resulting in a noteworthy upswing in wholesale rates. This has been felt across both domestic and commercial sectors of the market, and has certainly been the most difficult aspect of the year to deal with. The future is still uncertain, however we are seeing positive indicators in the wholesale market which point towards more stability in 2023, which we're very much hopeful for.
We're looking ahead to a very exciting year in 2023, as we continue to develop NLE (with be the deployment of Data Halls 2, 3 and 4), and even begin exploring options for campus-level lateral expansion to maintain our ever-important growth ambitions.