In June 2024, we will be permanently retiring our London Central (NLC) data centre from active service.
This article will explain why this is happening, as we look to shift all active services across to our new London East (NLE) site.
---
Background
London Central has now been serving clients for nearly a decade. We welcomed our first anchor tenants to the facility back in 2015, having taken control of the shell in 2014, building what would become our flagship site and a landmark London data centre for the following 10 years.
After the wildly successful launch of our new London East facility in 2022, London Central now simply falls short of our exacting standards for data centre design and operation as we look ahead.
The reasons for closing London Central at this point in its life cycle are plentiful, but the most important are:
The site no longer meets our standards for efficient, sustainable data centre design and operation.
Some major infrastructure components are reaching end of serviceable life, requiring overhaul / refit.
Available site power can no longer support the increased requirements of client systems as we head into a new era of computing power.
While refit was an option we workshopped for a considerable period (until very recently, in fact), it would have still required completely gutting the site to bring it up to standard, and there are some aspects of London Central (namely available power in the area) that would still leave the site lagging behind our future capability requirements as we continue to expand operations.

More on our new standards for efficiency and sustainability
Our ongoing commitment to efficiency and sustainability formed a core component of the London East design journey, and has left the legacy systems at London Central lagging behind in every metric.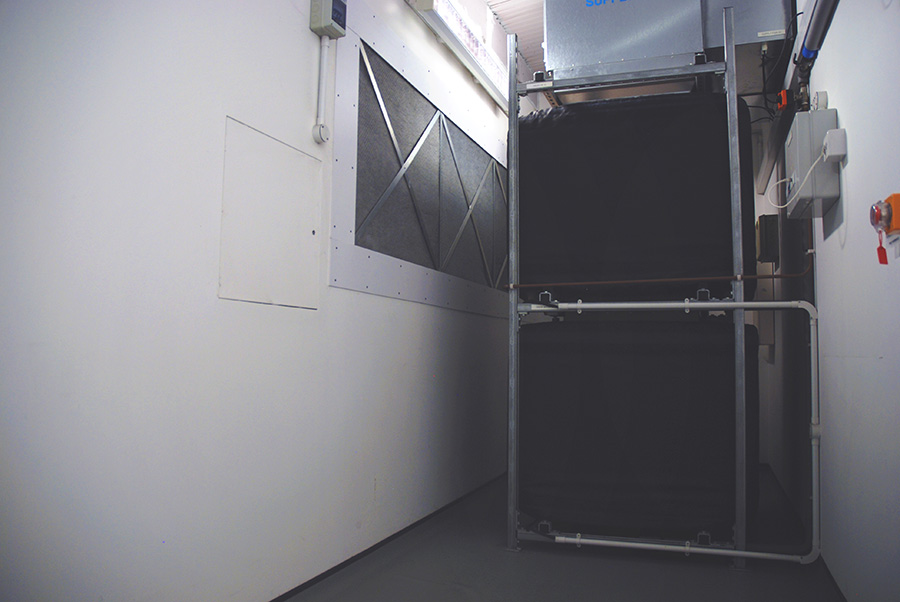 The cooling infrastructure at NLC is our first-generation evaporative system, and while this has served our clients very well over the years, it is now legacy technology, and in the hottest days of the year it struggles to keep supply temperatures in-check. We have to bolster this with additional roll-in cooling in peak summer temperatures, which is highly inefficient, and represents a manual intervention process; something always best avoided.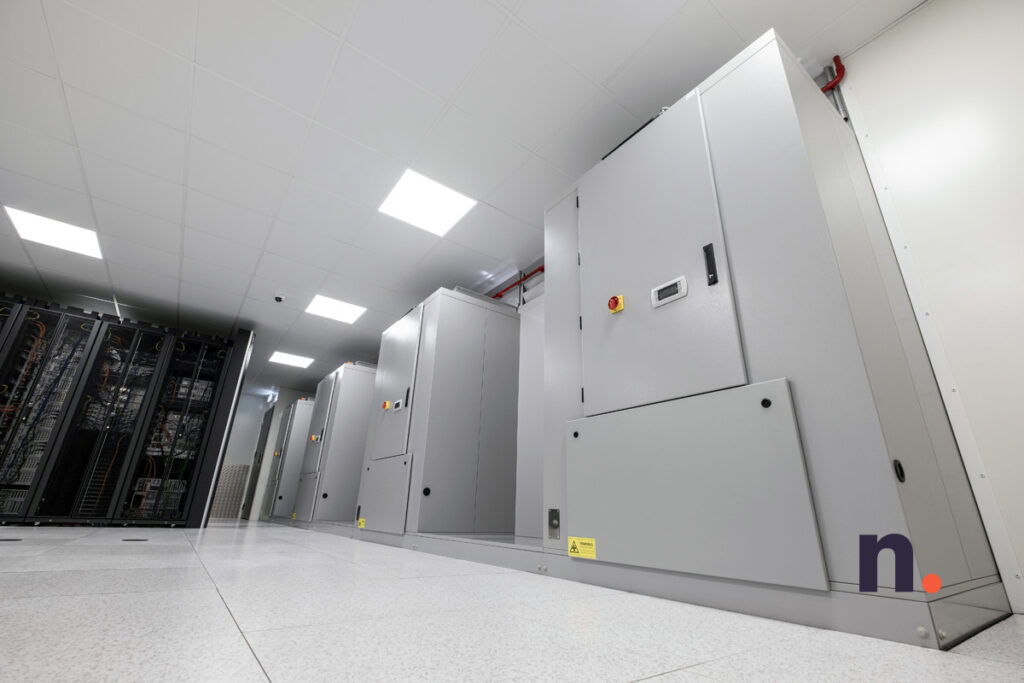 Despite London Central still performing at the very sharp end of global efficiency metrics – with a real-world PUE as low as 1.09 in 2022 – London East is set to achieve a truly exceptional PUE of just 1.05. It is this new level of excellence that we're striving for across the board.

More on critical infrastructure maintenance
All critical infrastructure has a design life, and many aspects core to service delivery at London Central are now showing signs of age.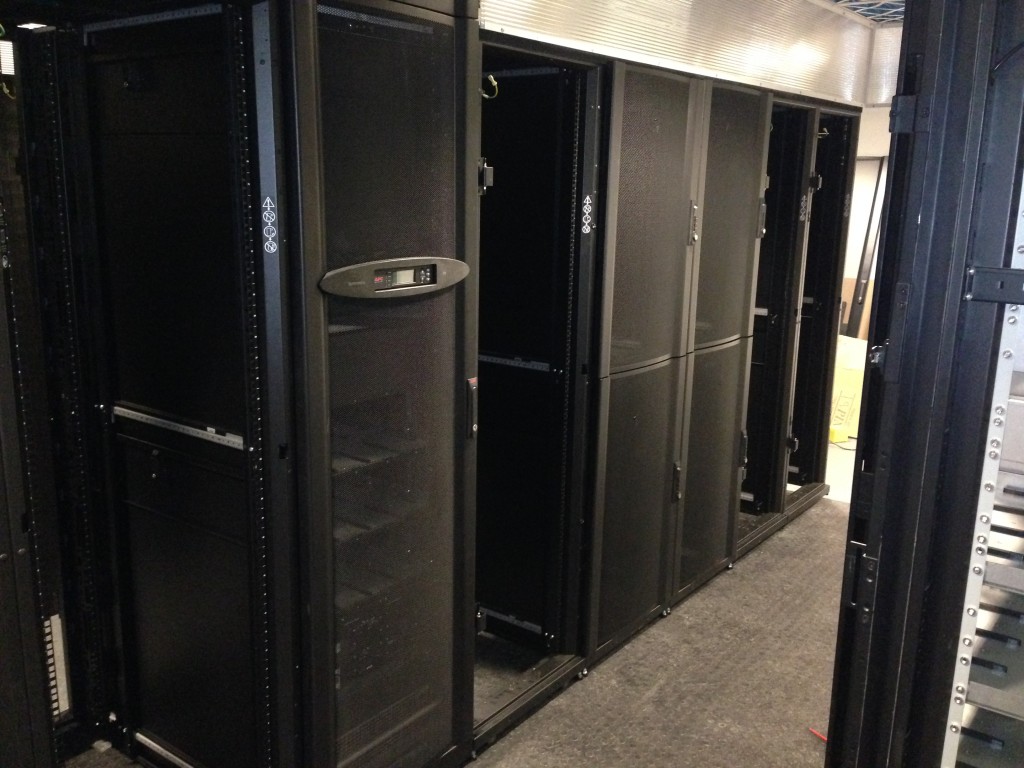 The UPS systems are now legacy models, and have seen out their design life, meaning they'd be due for a full replacement in the very near future. We are seeing a higher failure rate of internal components as a result, which has required a dramatic spike in maintenance actions in the last ~18 months.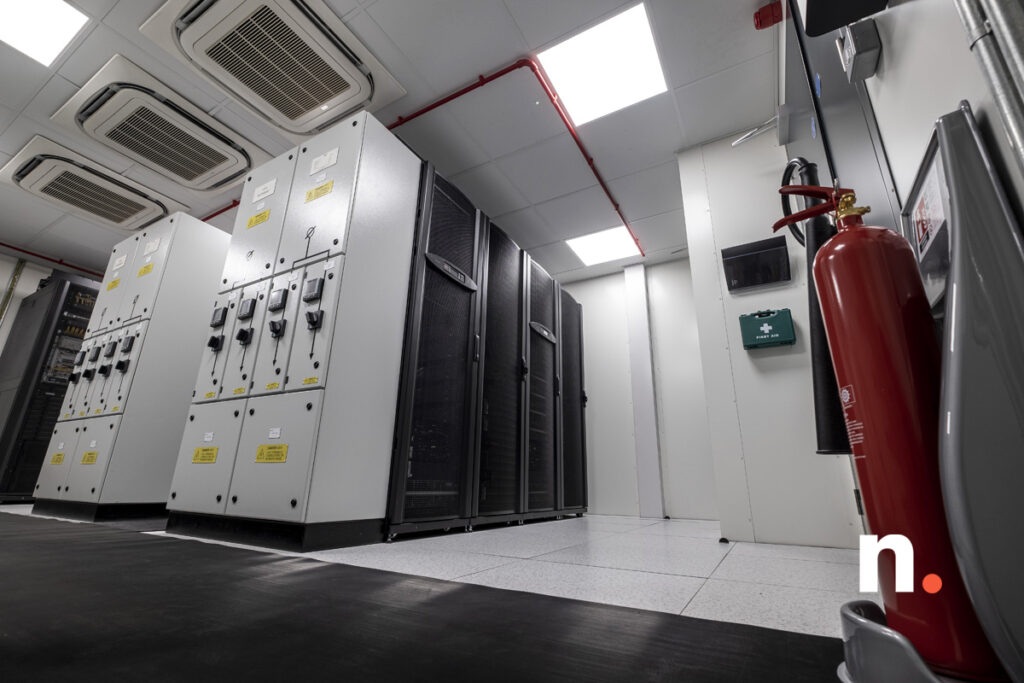 A dramatic overhaul of the entire site would be required to bring things up to standard, both in terms of correcting core system age-out, and the fabric of the building itself, such as new wall and flooring systems to better match the deployment flexibility of our London East design.
Rather than investing very heavily in London Central to complete a full internal overhaul, the decision has been made to direct such investment into the continued development of our London East location, as it has far better underlying utility support to enable decades of future growth.

More on next generation computing requirements
As technology continues to develop at considerable pace, so too do the requirements of data centres to match the ever evolving needs and expectations of next generation systems and users.
Thanks in no small part to its centralised, primarily residential location, London Central suffers from a lack of available power in the local area. This hindered expansion of the site into the planned second data hall space on the ground floor, a space which could never reach its full potential as a result.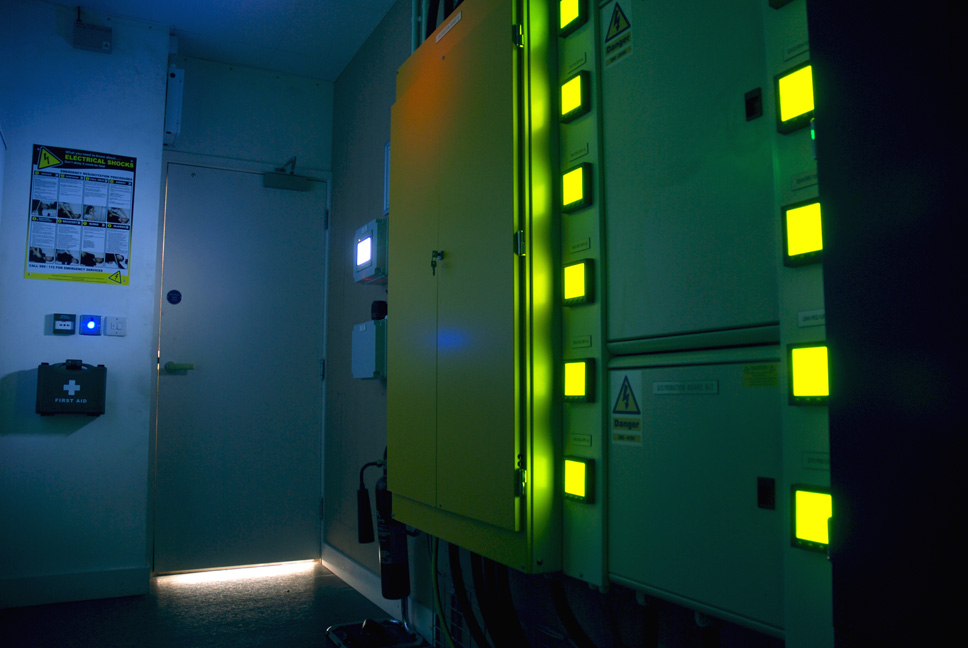 We've seen a dramatic uptick in higher density power requirements, for tasks such as AI, ML and GPU-accelerated computing. As such, London East has been designed from the ground up to cater for much more power hungry workloads, both in terms of average capacity and peak capacity.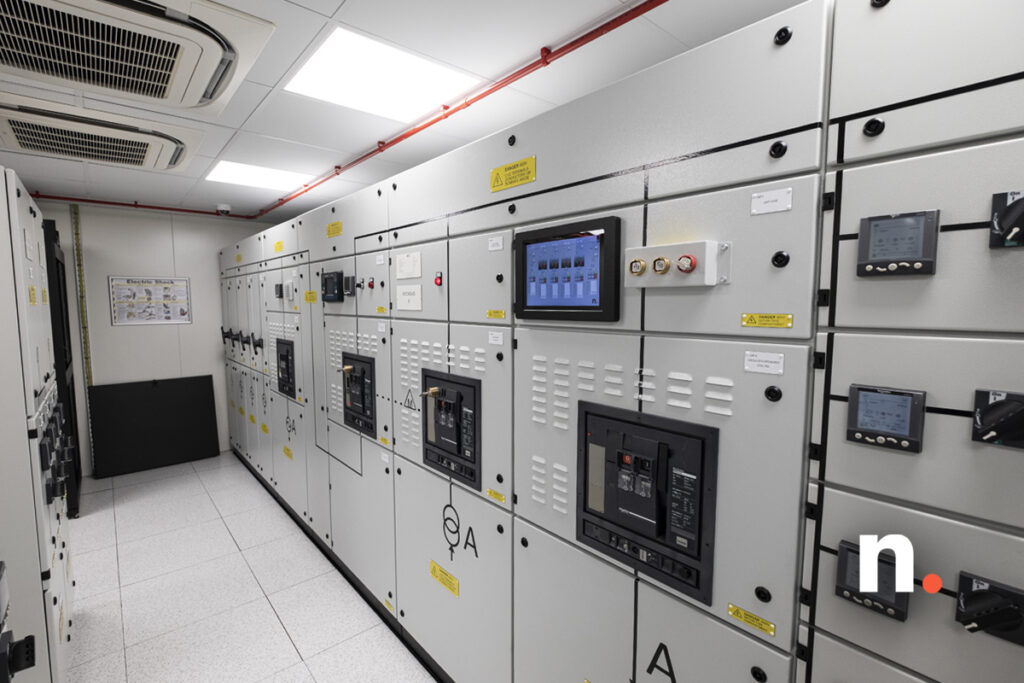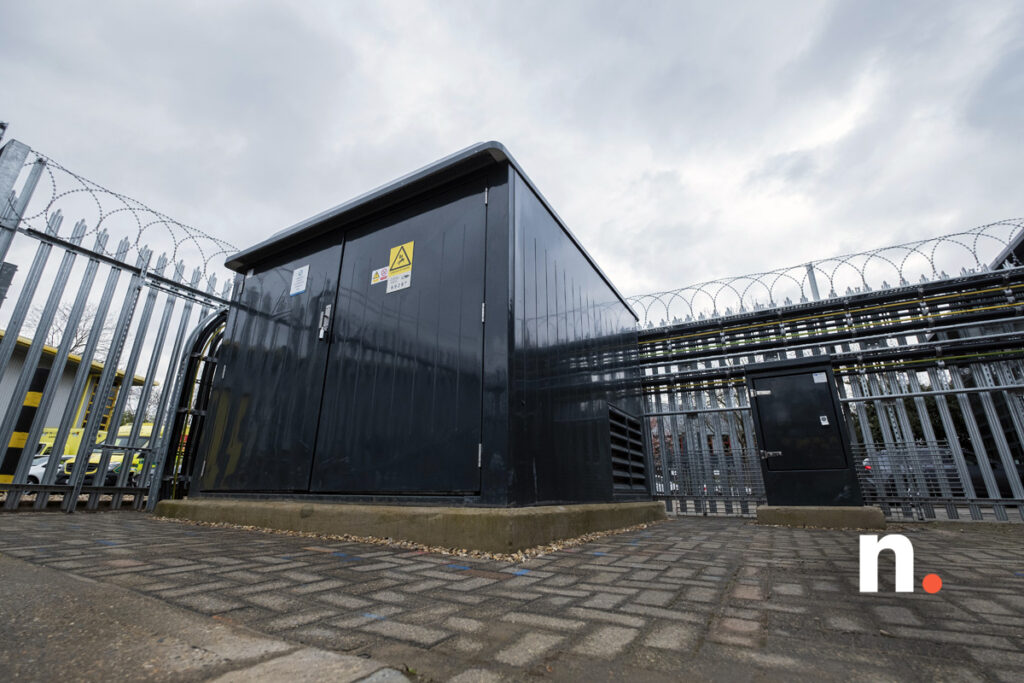 The increased capacity we have available to us at London East comes as a result of its very close proximity to a major substation (the same which powers the Telehouse Campus in Docklands), as well as a central location within Canning Town's most major light industrial region, which has been designated with increased access to available power, in support of its economic impact.

In summary
London Central has been an incredibly successful location for Netwise, spring-boarding us from a 20 rack 'proof of concept' data centre right through to our new high specification campus-style site in Canning Town.
The lessons learned through the design and build of London Central have directly fed into the operation at London East. It exceeds London Central in every single metric, thanks in no small part to the evolution-ready DNA it has inherited from our previous build projects. With each iteration of our data centre design and implementation programme, we have taken enormous leaps forward; London East is no exception.
In summary, London East:
Is more sustainable
Is more efficient
Is more resilient
Is better connected
Has greater rack capacity
Has better customer amenities
Enables high power density deployments
Has improved in-house engineering capabilities
Utilises more advanced technology across the board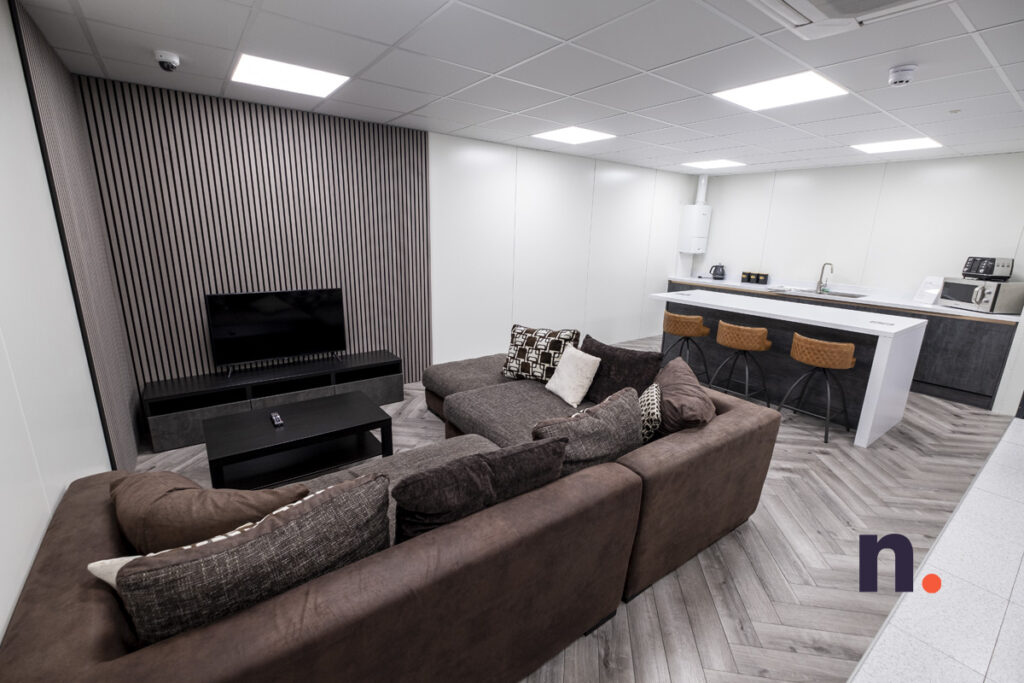 15 years of prior design and build experience has fed into London East, which is an enormous level up for Netwise, sitting comfortably as one of the highest specification data centres in London (and beyond), and one of the most efficient in the world.
While this has been in planning for quite some time, a final decision on timescales and logistics could only be confirmed and locked in very recently. We've given as much off-ramp as possible for this change to take place, while also factoring in the various interwoven factors that make up a large, complex strategic change such as this.

The future
Our future now sits firmly in the build out of our London East campus. We have plans to extend our current 224 footprint space to nearly 400 footprints in the next 12 to 24 months. Beyond this, we have early-stage plans that could see a localised campus with extension options of over 1,000 footprints. We'll have more news on this in due course.
London East also has approved plans for on-site solar generation, as well as EV charging which is already available in the front compound / car park – both plans we wanted to see happen at NLC, but without the localised means to do so.
We grew by nearly 26% in 2023. No small feat for a company approaching its 15th birthday, and thanks in large part to what London East has brought to the table. This is why our future focus rests squarely on a site which can scale with us long into the future.
In addition, we are always on the lookout for acquisition opportunities to extend our private data centre estate into other areas in London and the surrounding regions. As sad as we will be to see London Central close its doors, we're extremely excited by the prospect of welcoming new clients to London East, as we make this our highly-scalable new home for the next phase of our growth cycle.