Time certainly flies, as we're already bidding farewell to another successful year here at Netwise.
2017 has been a year of substantial investment here at our London Central data centre and headquarters. This is in keeping with our ongoing commitment to constant reinvestment, which we maintain for the improvement of our facilities and the experience of our customers.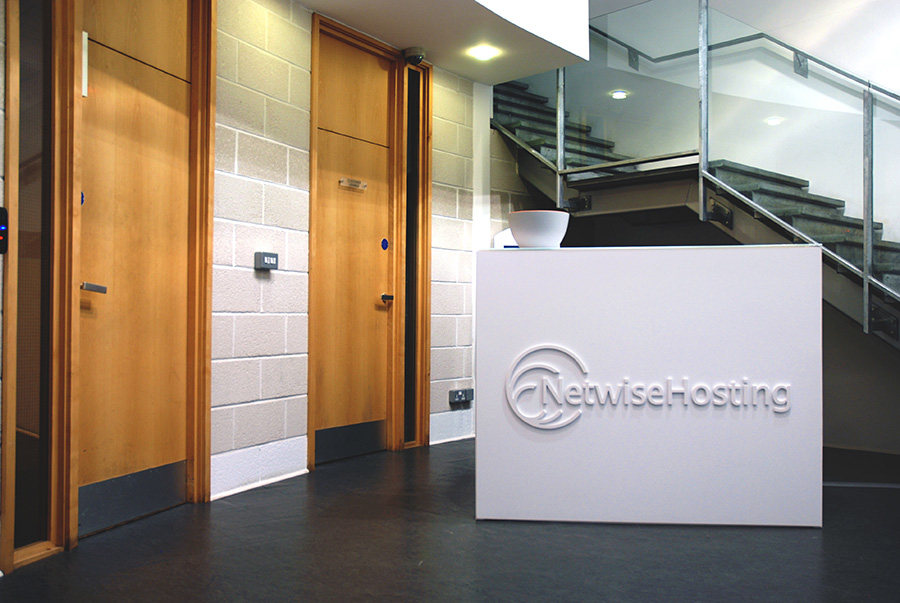 Over the course of the past 12 months, we've invested enormously in our infrastructure, upholding our position as London's leading independent data centre operator, a position we will sustain as we continue to meet growth forecasts here in the capital.
The key projects undertaken this year include:
Data Hall 1 Expansion – bringing Pod 3 online, and readying Pods 4 & 5
Switch to Renewable – all electricity now from renewable sources
Power Capacity – upgrade of transformers to double on-site capacity
Generator Supply – on-site diesel storage increased by 3,000 litres
V3 Network – deployment of new ASR9k routing fabric
IX and Carriers – turn up of LINX services, peering, and additional carriers
Looking Glass – deployment of new network testing interface
Perimeter Compound – full enclosure of facility with razor wire and turnstile
Additional Cooling – supplementary / supporting A/C system
ISO Accreditation – 9001 & 27001
Customer Amenities – the launch of our new Customer Lounge and DR Suite
Plus Additional Projects – countless smaller projects throughout the year
As you can see, we've been very busy.
This has all happened alongside our continued operation in the delivery of world-class data centre services to our ever-growing roster of enterprise clients, now spread across 13 countries.
We will enter 2018 with an additional 35% rack capacity in Data Hall 1, and a clear road map for both the continued deployment of the remaining capacity in Data Hall 1 and the development of Data Hall 2.
The switch to renewable energy
The largest single story of 2017 was undoubtedly our switch to renewable energy here at our London Central facility.
This holds a more prominent place in the story of our development this year, as not only was it a positive step forward for our organisation and our customers, but also for the sustainability of our planet.
By 2025, it is expected that 1/5th of the world's power consumption will be drawn by data centres, with 100 billion connected devices anticipated globally. While that in itself is very positive for the future of this industry, it also highlights the responsibility we have in leading the push to renewable energy.
You can learn a little more about why this was such an important move for us here:
Looking ahead
There are already a number of highly interesting projects lined up for the year to come, including some pioneering new technologies that may well pave the way for the future of data centre services everywhere.
Despite our sizeable investments over the past 12 months, we've maintained our fantastic profitability ratio, which lays the groundwork for another impressive year in 2018.
Until then, we'd like to wish all of our stakeholders a very happy holiday season, and a fantastic New Year.