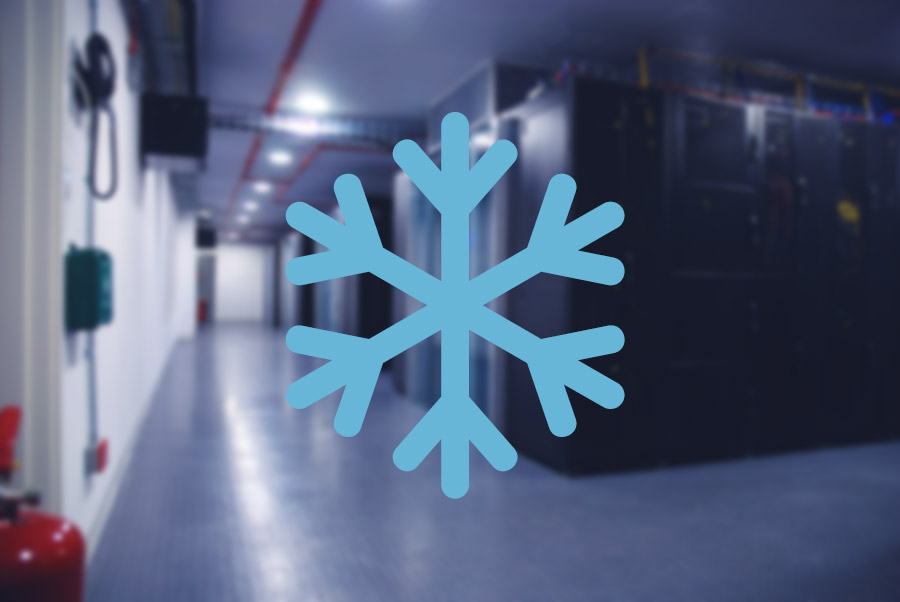 We're very proud of the cooling system we have in place at our London Central data centre. It's one of the key components in achieving our world-leading capacity PUE of 1.12, and provides us with free air cooling for an impressive 60-70% of the year.
The system combines simple evaporative cooling principles with advanced active damping and attemperation to maintain our strict temperature and humidity thresholds throughout the year.
Couple this with our pod-based cold aisle containment systems, and we have an incredibly fine level of automated control over the environment in our data halls.
Our cold northern European climate lends itself very nicely to running such a system, as it allows for the process of evaporation to take place largely unimpeded, and likewise provides us with the climate we need for our free air cooling operation.
We are 100% committed to keeping our facility cool around the clock, which is why we've just invested in a secondary cooling system to supplement the primary setup – this time an upflow A/C system from Denco.
Why add air conditioning?
It's a valid question. Why are we adding a traditional refrigerant-based system to our data halls if we have a super-efficient CREC system in place with N+2 resilience?
It all comes down to the physical process of evaporation, and the limitations this process faces when temperatures rise and humidity reaches saturation point.
When humidity levels are relatively low, the air has plenty of capacity to take on moisture, which is required for the process of evaporation to take place. The higher the humidity level, the less effective this process becomes.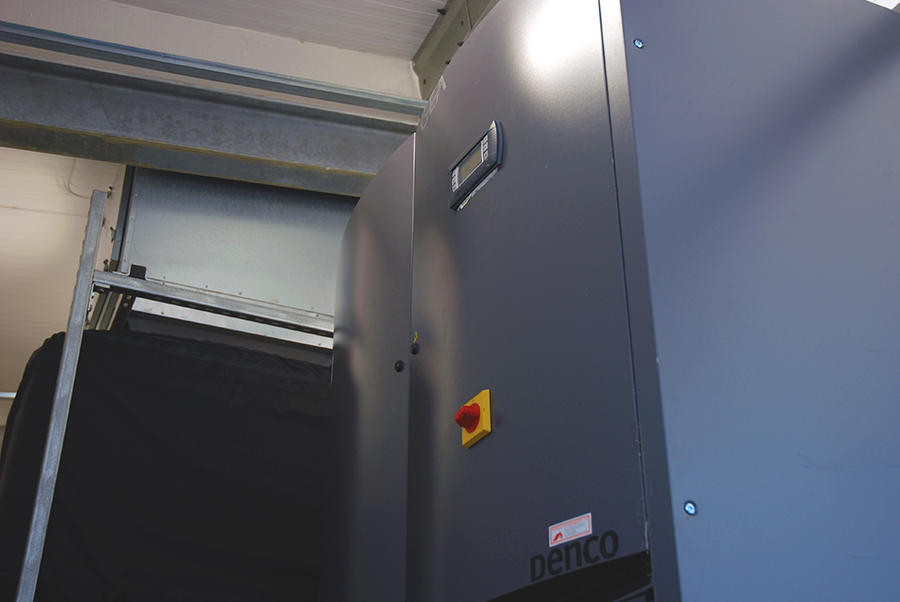 There will always be a trade off when it comes to cooling a data centre in an eco-friendly fashion. The very technologies that allow free cooling for much of the year – and cooling with up to 95% efficiency for the rest of the year – also find their limitation point as temperature and humidity metrics rise.
Given our climate, it is of course always possible to achieve an effective drop in temperature. It's very rare that we see over 85% humidity here in London, nor do external temperatures often exceed 32C. We're making this investment as an ongoing commitment to our clients – we take pride in providing best-in-breed data centre services, which is why we will always go above and beyond the baseline to ensure the rock-solid supply of key utilities at all times.
It would be easy to continue with CREC alone; after all, even on the very hottest days of the year, the system does chill the air very effectively, and temperatures in the cold aisles remain well within operating limits.
But that's not the way we do things here. The real answer is to provide supplementary support to this system when required.
When will this be used?
It is only during the very hottest and most humid days of the year that our CREC system will receive a little help from the new CRAC system. It will also bolster total site resilience, with a total increase in cooling capacity in both full and degraded states.
The new Denco upflow units, again configured in a resilient A+B setup, will fill the cold corridor with chilled, dehumidified air, which the CREC system will in turn draw into the evaporators to further cool (if required) and push into the overhead air plenum.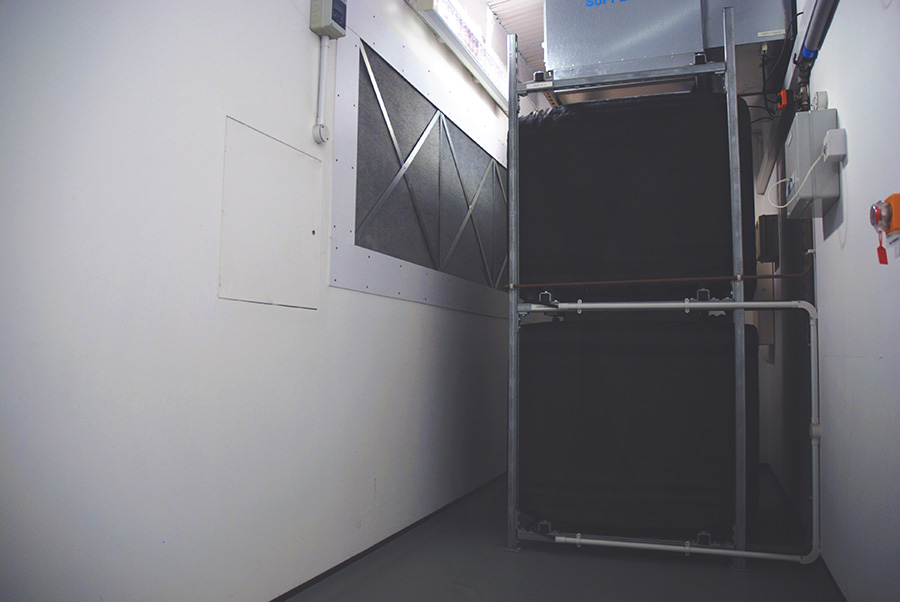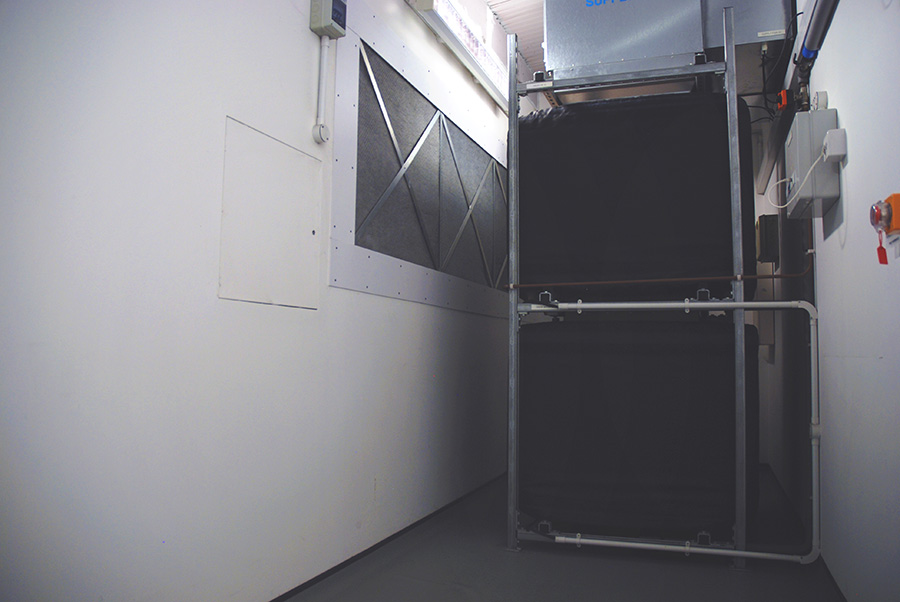 The new system is controlled dynamically from our existing cooling controllers and BMS, which ensures total operational harmony at all times, with full automation and monitoring.
Alongside use when required, the system will be periodically tested throughout the year to ensure smooth operation at all times.
What does this mean for our green credentials?
In short, nothing much.
We pride ourselves on delivering services with one of the lowest PUE ratings in Europe, and we want it to stay that way. With the system spooled up, our active PUE will rise slightly, however the yearly average will see no effective change.
We will continue to lead the way in London for highly-efficient, low-impact data centre services.
PUE aside, we're doing a lot more in terms of going green this year:
What else are we doing to 'go green'?
We have a continual commitment to offering green services to our end clients.
Next month, we will be running our London Central data centre entirely on renewable energy. There will be more on this massive development in September, as we also move ever closer to increasing the total power capacity on-site. Watch this space.