'Usual' is not a word that often enters into our vocabulary here at Netwise. We like to do things differently. After all, that's why people enjoy using our facilities – we mix enterprise-grade data centre services with world-class supplementary amenities, something our customers relish in everyday.
Build Room One received a full makeover towards the end of last year, much to the enjoyment of our clients. This has now been followed up with a full overhaul of the Customer Lounge, which to this point had been a fairly uninspiring white room.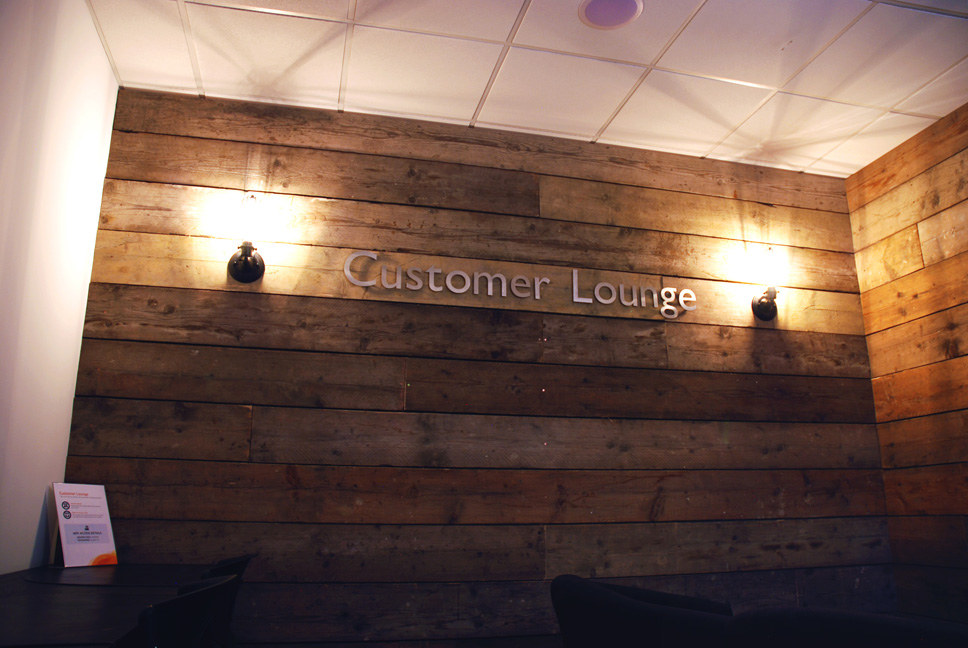 The space is now our personal ode to London Bridge and Bermondsey, the area in which our London Central data centre calls home. We've designed the space to be warm and inviting, which is in contrast to the highly technical spaces found throughout the rest of the building.
White technical spaces can feel somewhat anodyne over extended periods of time, so this space offers customers some respite and escapism from the high-tech environment of the data hall and associated work spaces.
Two of the walls have been completely clad in reclaimed ethically-sourced wood, giving the space fantastic texture and an altogether natural feel. This extends into a set of shelves, which follow the same design.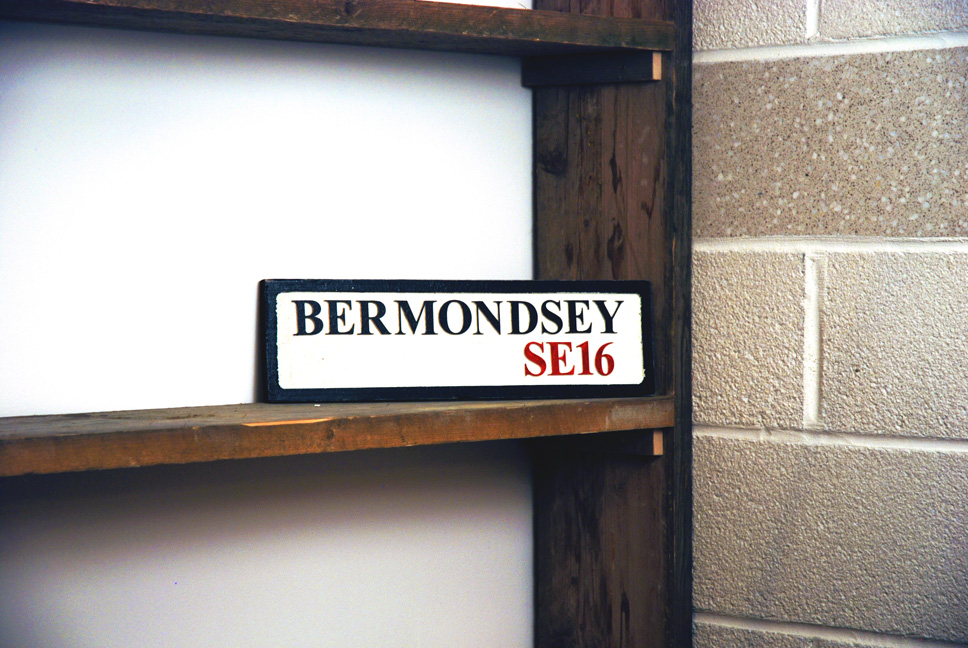 Additionally, we've put in soft architectural lighting which complements the new wall textures very nicely. You'll also find a vintage tea-stained Union Jack on the wall and a range of London themed bric-a-brac and vintage technology kit on the custom wooden shelving (with plenty more coming soon). In the not-too-distant future, we will be adding an oxblood chesterfield sofa to complete the look, replacing the two tub chairs currently occupying the space.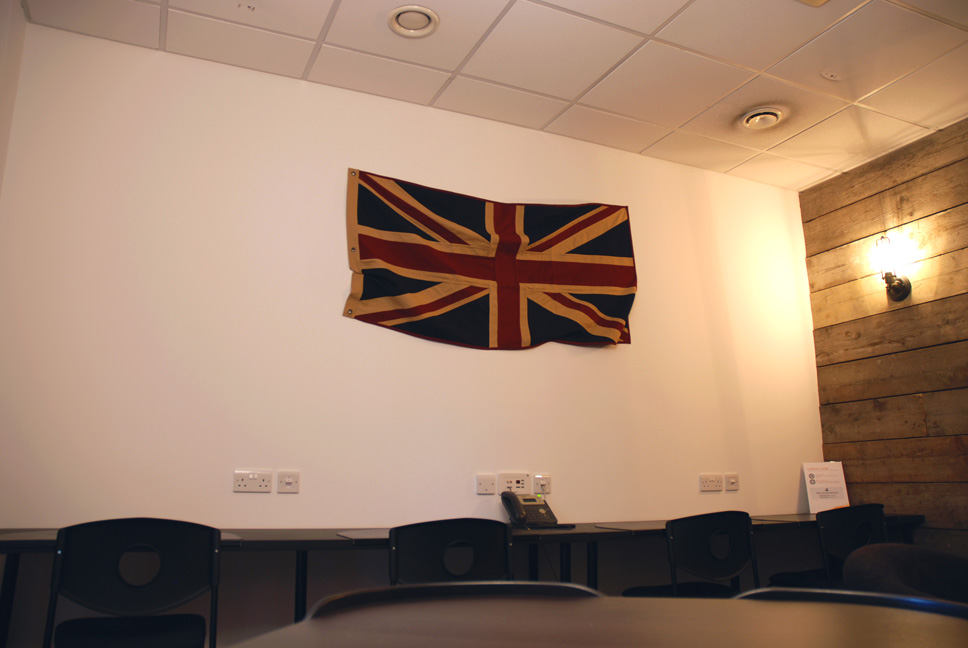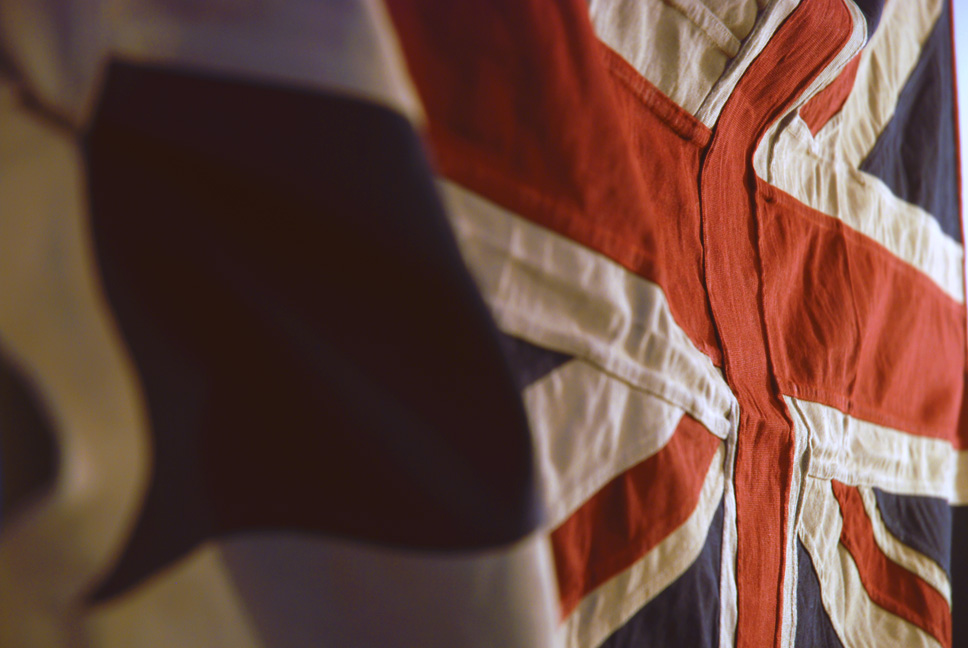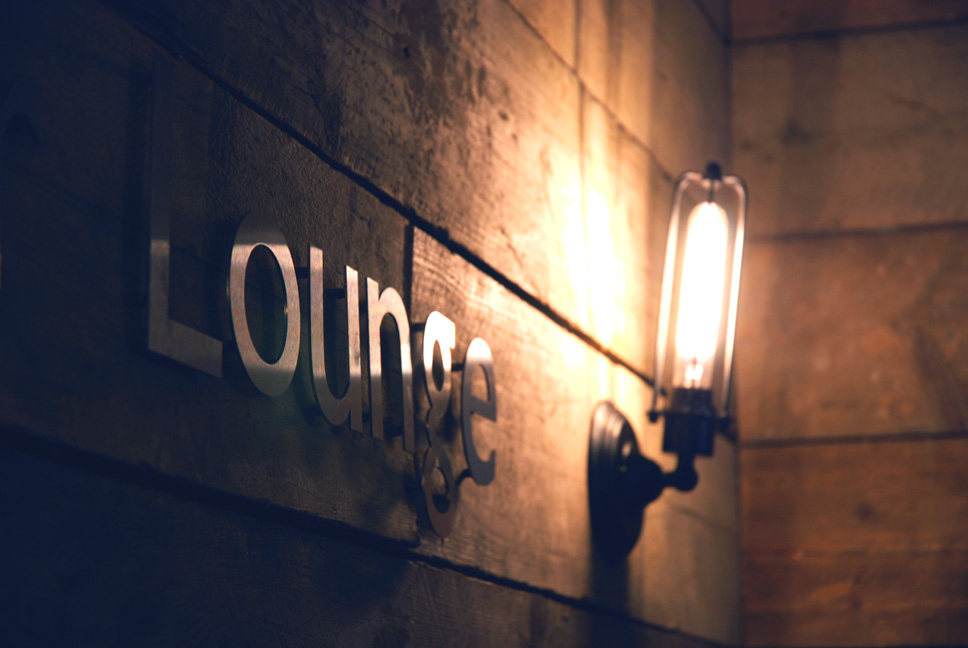 Customers familiar with our new Build Room will be very pleased to hear that we've installed another overhead sound system for use in the lounge, with the amplifier and control point in the centre of the work desks, underneath the flying Union Jack.
Future plans include vintage games consoles, a coffee machine and additional work lighting at each desk.
It truth, this is a space that needs to be experienced in person to fully appreciate it. If you'd like to come in for a coffee and a look around, please do let us know.
Also, watch this space for an exciting new addition to our Customer Kitchen, coming very soon.