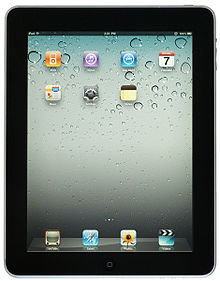 Firstly, a quick apology from me; we had planned to announce the winner of our iPad competition on Friday the 1st of June, but time simply did not allow in the run up to the long jubilee weekend. Now that we are back in the office, we are pleased to announce our winner.
Anyone who placed their business card into the bowl at our stand throughout The Business Show 2012 will have been entered into our competition to win an Apple iPad. This device is undoubtedly the most popular tablet on the market, and we hope our winner will be very pleased with their new toy!
We are very pleased to announce the winner of our competition as Zoe Ayre, of Vodafone UK. On behalf of the entire Netwise Hosting team, we thank you for taking part and hope that you find good use for your new iPad.
We run very similar competitions at all of our events, so do check our Industry Events page regularly for more information on where you can find us; next time, it could be you!