Sometimes, you may ask yourself what the driving factor behind the critical importance of London as a colocation centre really is. After all, why not look into colocation options outside of the city, in the surrounding counties, or even further afar in a secondary market such as Manchester?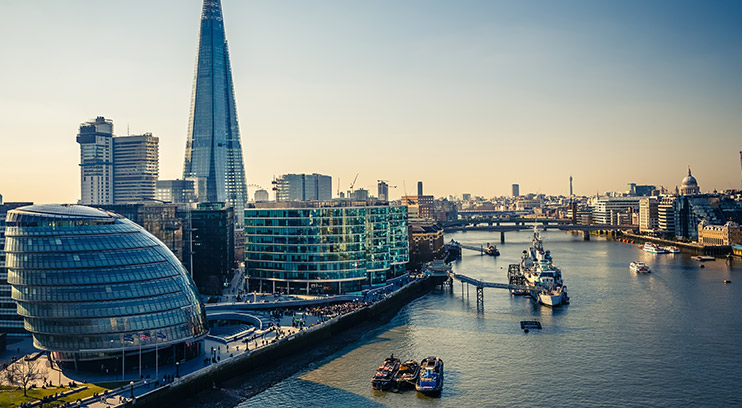 The simple fact of the matter is that ISPs and colocation operators naturally gravitate towards centres of economic activity, where network density and commercial potential are at their strongest. In Europe, the most prominent hubs of this kind are London, Frankfurt, Paris and Amsterdam.
London and New York are currently estimated to be the world's biggest retail colocation markets, according to TeleGeography, with each having at least 7 million square feet of gross data centre space. This of course makes London the largest in Europe – by a very considerable margin – over second place, Frankfurt in Germany.
Choosing colocation services in London means choosing to place your critical IT infrastructure in a location which lives and breathes excellence in global technology. Demand in the capital is high as carriers and service providers jostle for access in what is by far Europe's most important technology hub. This in turn attracts a plethora of tech-start ups and international technology firms, who wish to call London home for their growing businesses.
London is arguably one of the best-connected cities in the world, with every major global carrier having a large presence here. By virtue of this, London is a vital artery between the USA, Europe and Asia – and being on-top of this pulsating technology centre provides you with the very best in connectivity, service and value.
As a consumer, your choice of service providers in the capital is dizzying – a luxury not found in many other metro-areas. Whether you require a single unit of colocation or your own private suite, there are a wealth of options available to you across the city.
Our private, bespoke London data centre is centrally located for easy access, yet remains outside the highly-congested City and Docklands areas. Additionally, our London Central facility is directly connected to both Telehouse North and Harbour Exchange / LD8, forming part of our own private high-capacity fibre ring. This allows us to combine best-in-class amenities with unrivaled Central London value.
We'd love to speak with you about your business requirements, and to tell you more about London as one of the world's foremost colocation cities, so please do feel free to get in touch.