The concept of business continuity is nothing new. In fact, you probably already partake in a range of business activities that help protect your enterprise from localised issues, even if you're largely unaware of it.
Office 365, for example, is one way in which modern businesses are mitigating the risks associated with running critical applications locally, which usually place full reliance on in-house systems with single points of failure.
A great deal of businesses — both small and large — are now moving more completely into the current era of technological separation, pushing their mission-critical IT infrastructure away from the office, into highly resilient data centres whereby systems enjoy access to the very best in connectivity, power and cooling.
This is all well and good, but it does leave one fundamental area of business operations open to serious problems should a localised issue occur; the physical premises.
Most businesses still overlook the potentially catastrophic effect a major disaster could have on their working environment, and in the fast-paced economy of today, this is no longer acceptable to customers and end-users at any level.
Disaster recovery services
Essentially, physical DR services are a safety blanket designed to offer piece of mind through access to standby working spaces.
If a fire, flood or other similarly damaging problem causes your usual place of work to be unreachable or unusable, you can switch operations to your standby business continuity suite. If planned and implemented correctly, this can often be a transparent process to your clients, which is vital in maintaining quality of service.
This was once a service set enjoyed exclusively by large-scale operations, such as banks and governments, who would build replica offices for their own private use.
Over the past decade or so, access to these kinds of services have filtered down to mid-sized enterprises, with a number of operators offering large office spaces for reservation to multiple tenants, without the need to self-build. This still requires a large commitment in terms of square footage, which tends to limit use to enterprises of significant size; certainly out of reach for those businesses with smaller requirements.
It's only in the past few years that this has entered into the realm of accessibility for smaller organisations.
Small-scale DR services
Small (or even micro) organisations often require nothing more than a handful of desks. This can still be a struggle to find, as many major suppliers of such services still have a minimum commit of at least 25 desks.
Smaller businesses also need turnkey DR services, with nothing more than a monthly subscription fee providing direct access to fully services workstations in the event of an emergency. Unlike larger enterprises, building out a space to specification internally is rarely an option.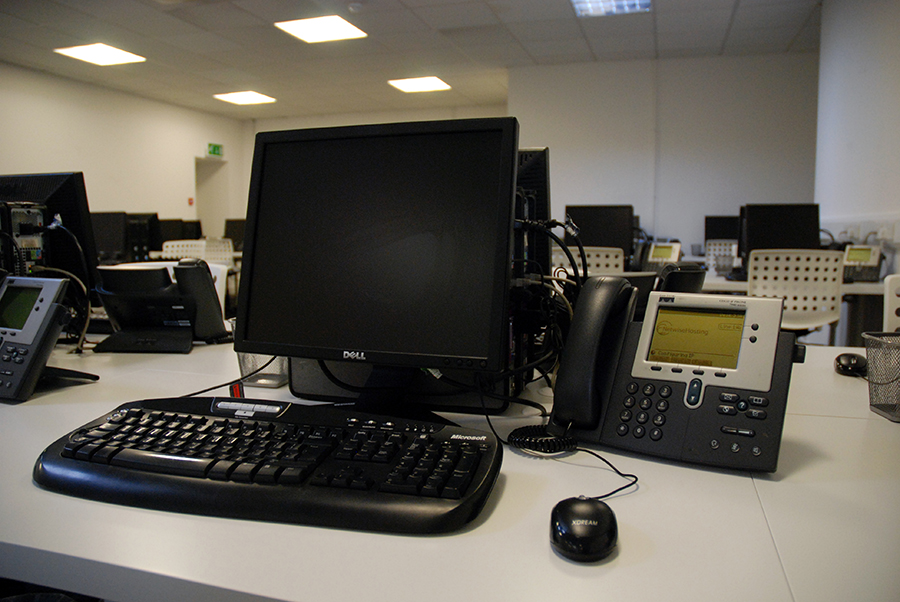 Turnkey disaster recovery services
We offer access to a fully serviced 33-desk disaster recovery suite, with availability from single desks upwards.
Our high-specification DR suite is accessible around the clock, with a private meeting space and reception area to bolster emergency operations.
With the space being on-site at our world-class data centre facility, users of our DR services also enjoy access to our blue-ribbon site amenities, which include a customer kitchen, customer lounge, showers and secure storage spaces.
Additionally, provided you also use our facility for your colocation requirements, you will be on-site with your mission-critical IT infrastructure, providing enhanced end-to-end business continuity capabilities.
This unified approach to the concept of disaster recovery brings the full range of outsourced high-availability services under one roof, making for a fantastically simple one-stop-shop for both technical and physical business continuity planning.
If you'd like to speak with us about how this space can work for you, or to book a tour, please do get in touch.