While the earliest stages of 2021 naturally followed in the footsteps of the year prior (one which we'd all like to forget!), things did turn for the better, and we have enjoyed a return to normality for the most part, both in work and at home.
This year has again been one of major development for us here at Netwise. London East has turned from a basic envelope with free-standing equipment to an energised data centre, which has been a wonderful thing to see take shape. We're now very close to welcoming in our first client deployments at the new site.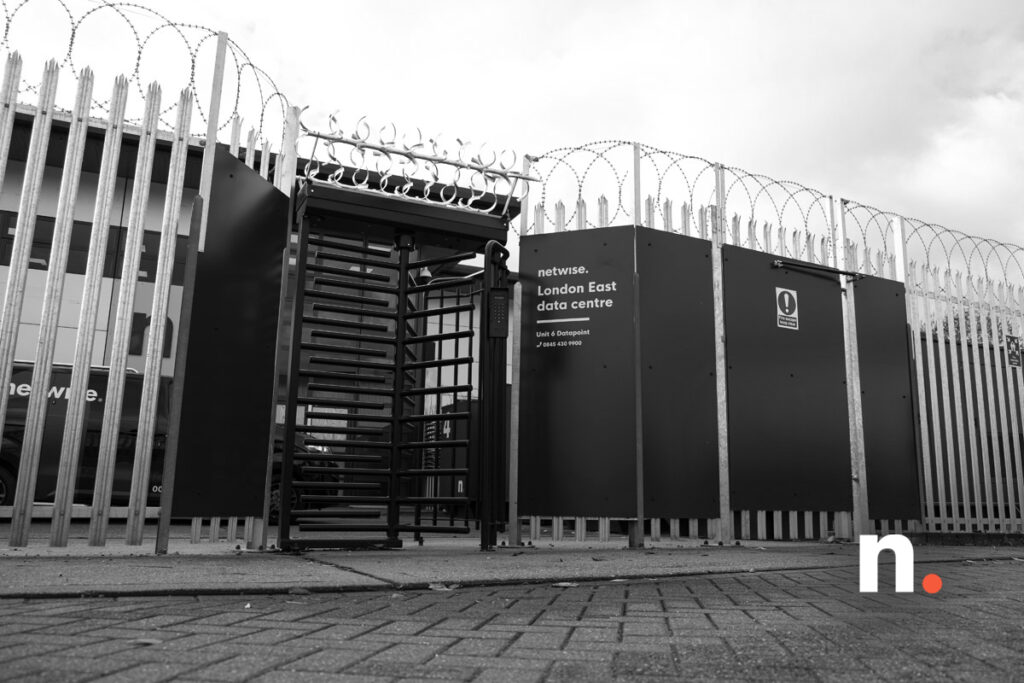 Heavy investment in our future has naturally continued this year, with London East taking centre stage in that regard. Development of the new site continued on from last year, and has been underway at considerable pace for the entire 12 month period.
NLE has of course sat front and centre of our development programme, however we do have a large and ever-growing operational data centre business spanning four other locations, which means we've had a busy year aside to the build project.
Notable projects from 2021 include:
We neared completion on London East – our brand new data centre is almost ready to throw open its doors to new and existing clients. Phase one completion is now expected in January, following a design and build process which has spanned the length of the global pandemic so far, starting back in April 2020.
Ralph Wall joined as Sales Manager – Ralph joined as our new Sales Manager at the start of the year, assisting with the development of our sales process.
We rolled out a major network upgrade – in a staged upgrade action which spanned several months, we upgraded our core routing fabric in all core locations to support ongoing growth.
We announced our enhanced partnership with Zayo – in May, we were able to officially announce our new relationship with Zayo, as they bring their services into NLE to support our network, and to establish their own point of presence in the new facility.
Our POP in Telehouse expanded into North 2 – driven by client projects, we have now expanded our presence on the Telehouse Docklands campus, with the extension of services into the North 2 building. This hangs off the side of our Supernode in the original North building, and adds three further footprints to our estate there.
We always knew that 2021 would be a springboard year for us as we moved beyond the difficulties of 2020. We posted solid growth last year – which we hope remains as the toughest in recent memory – and as such had high confidence in accelerated growth in 2021. This certainly did come to fruition, as we posted by far our most impressive financials to date, which have further solidified the rock-solid stability we provide for our loyal customers.
Our clients continue to rely on our services around the clock, more now than ever before, so our continued growth and development ensures that we remain able to provide the world-class data centre services that we've become so well known for, onwardly enabling rapid client-side growth as the economy recovers further still.
In December, Netwise turned 12 years old, having incorporated back in 2009. We can't quite believe that we celebrated our tenth anniversary two whole years ago. The next milestone anniversary will be our 15th, which is now just three years away – we can't wait to see where we stand by then!
It's fair to say that we had very humble beginnings, as illustrated by our first ever set of servers. This photo actually dates back to around 2005, which is when the first ideas that would later evolve into the first iteration of Netwise began to gestate.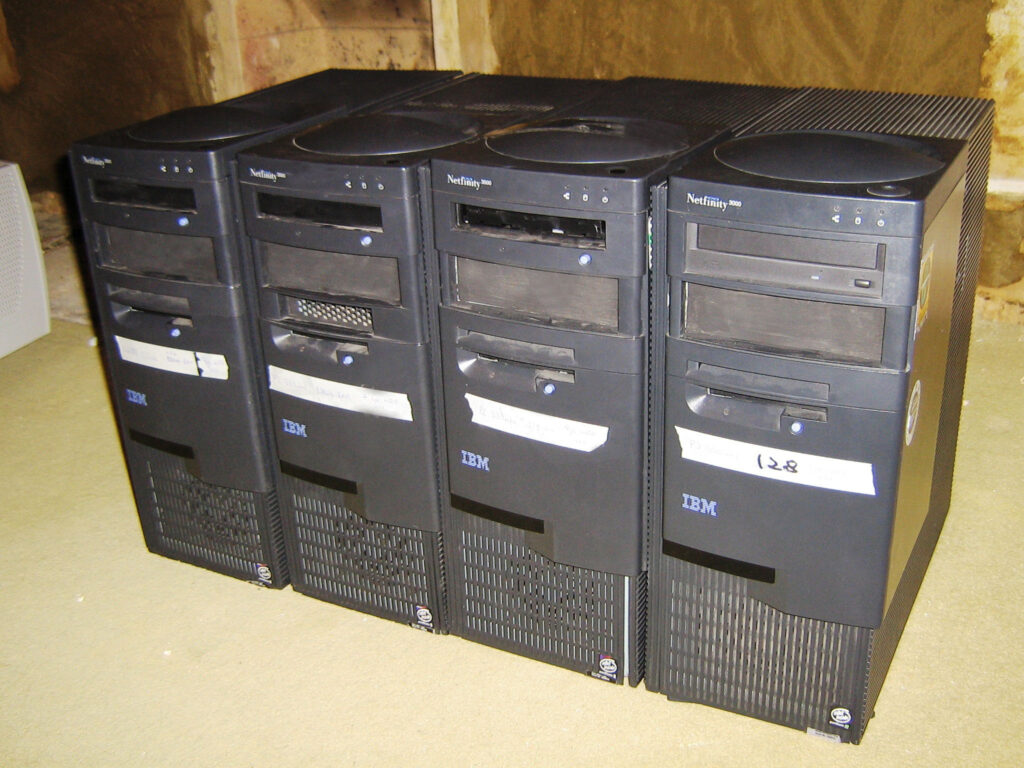 Here's a small gallery showing a few highlights along our journey so far.
To have moved from a set of old IBM tower servers to where we are today is something we're very proud of. London East is our third private design and build project in our 12 year history, and our metro network now spans six buildings in five locations across London. Beyond our on-net capabilities, we now look after client deployments in 15 facilities, which span seven countries around the world.
On the opening of London East, we'll have two active private data centres, providing us with 430 client enclosures. This can be expanded to 520 enclosures via a possible expansion route at London Central, and we have scope for taking this up to over 1,000+ total enclosures long-term, with possible plans for campus development at London East.
---
Looking ahead
With so much already in the pipeline for 2022, it's safe to say that we're all very excited for the year to come.
Taking NLE up to full speed is naturally the number one priority, aside to our usual headstrong mission of providing our clients with truly exceptional data centre services in our live locations.
Much like our active private facility, Netwise London Central, our newest data centre is again powered by renewable energy, and makes use of world-leading technology to ensure it maintains one of the lowest capacity PUE figures in the country (NLC: 1.12, NLE: 1.05). As organisations now begin moving towards their net-zero targets more aggressively, we're proud to sit at the very forefront of the green infrastructure chain, ensuring our clients can scale up their mission-critical technology without fear of inflated carbon impact.
With large organisations in the UK now being tasked with publishing their net-zero transition plans by 2023, we're expecting a surge in uptake at London East in the next 24 months, which is perfectly positioned to cater for highly efficient, renewably energised deployments at scale.
We're also hopeful for seeing the continued return to normality for everyone, which does seem to have hit another slight stumbling block this month, what with the reintroduction of controls in response to the Omicron variant. Our general COVID response is still in place across our private data centres, and we will continue to adapt this as necessary.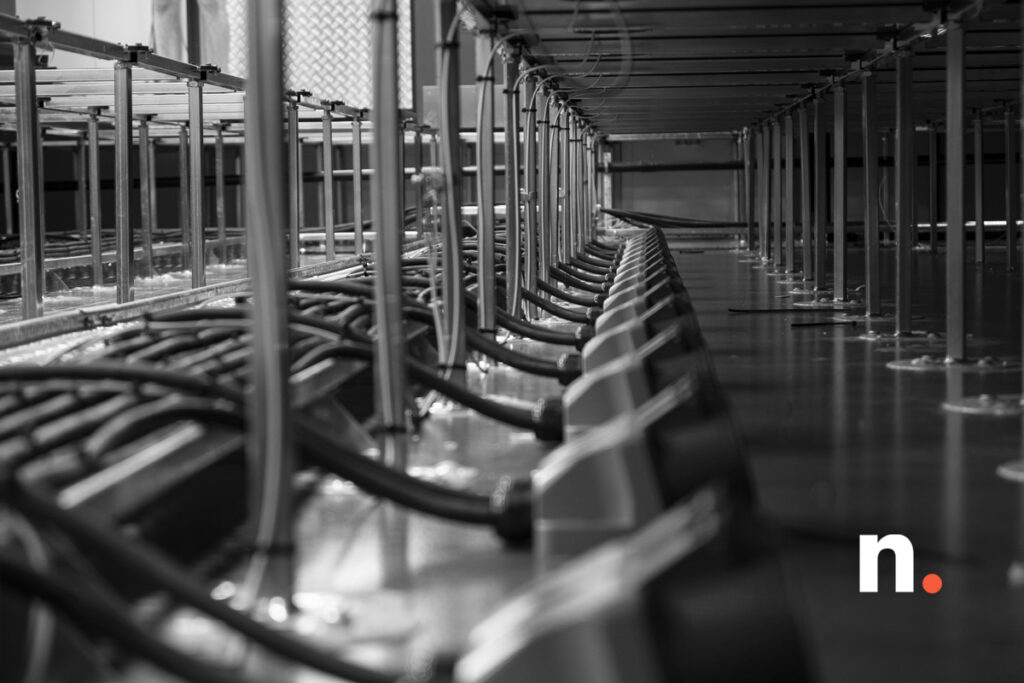 We'd like to wish all of our stakeholders a fantastic New Year, and a prosperous 2022. We look forward to sharing it with you.