The pace has certainly picked up now, as we push towards phase one completion at London East.
This acute focus has left little time for the blog, and as broad strokes visual change has slowed down at this point, we've put together a four week short summary of the last month on-site at NLE.
---
Weekly overview
Phase one completion will see the facility ready to take its first clients, which is an enormous milestone for us here at Netwise.
There will still be some ongoing works beyond phase one, which will include things like our customer lounge and some other secondary niceties, as primary focus at this point is getting the technical spaces completed and ready to receive live client systems.
Looking slightly further ahead still, phase two will involve the preparation and roll-out of further technical space, making use of the other data halls, which given the amount of work put in ahead of time for this will certainly come to fruition much more quickly. This is expected in 2022, and will be based on a dynamic roll-out schedule, driven largely by demand.
The largest area of progress in this instalment of the build blog has been centred around air conditioning. This is not our primary cooling source in the technical spaces at NLE, with that role falling to our extremely efficient adiabatic systems, however traditional AC does still play a crucial role in both supplementary cooling in critical spaces, and comfort cooling in customer and staff areas.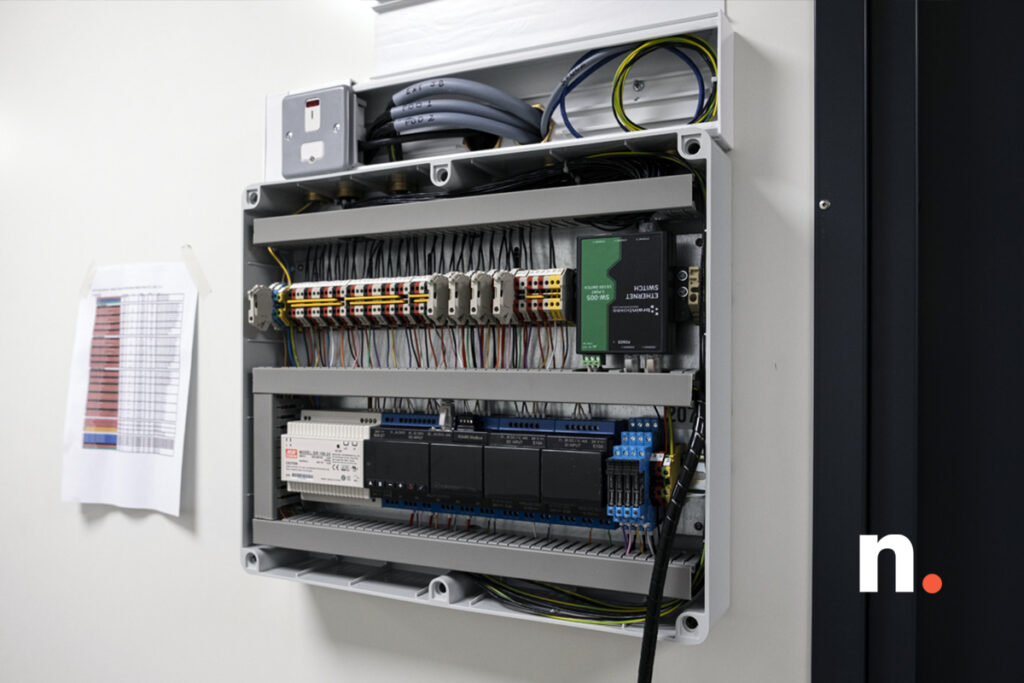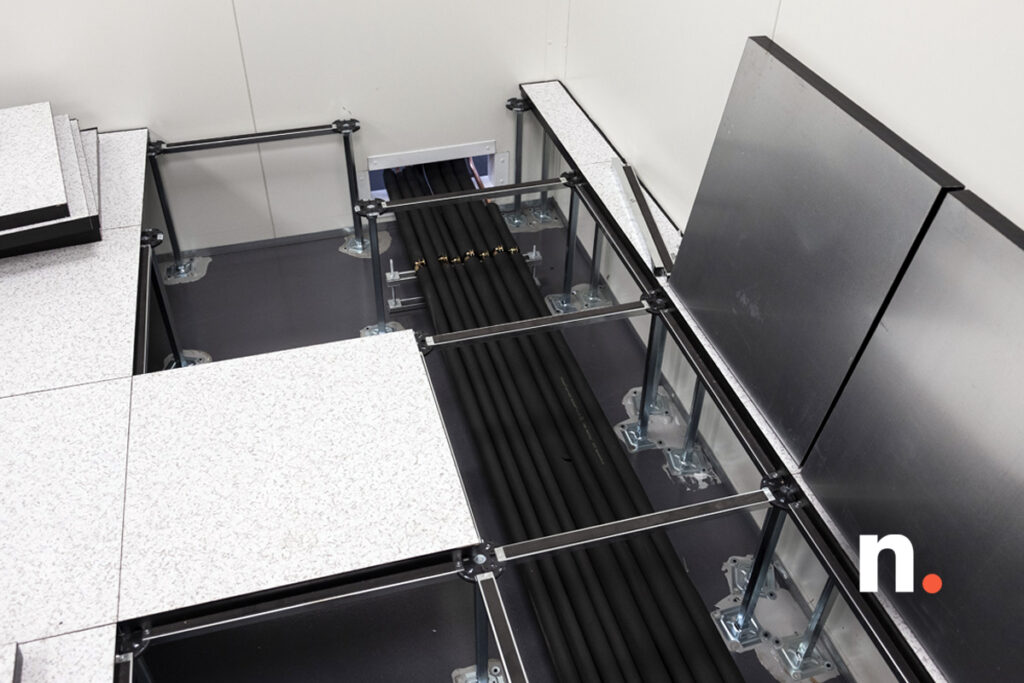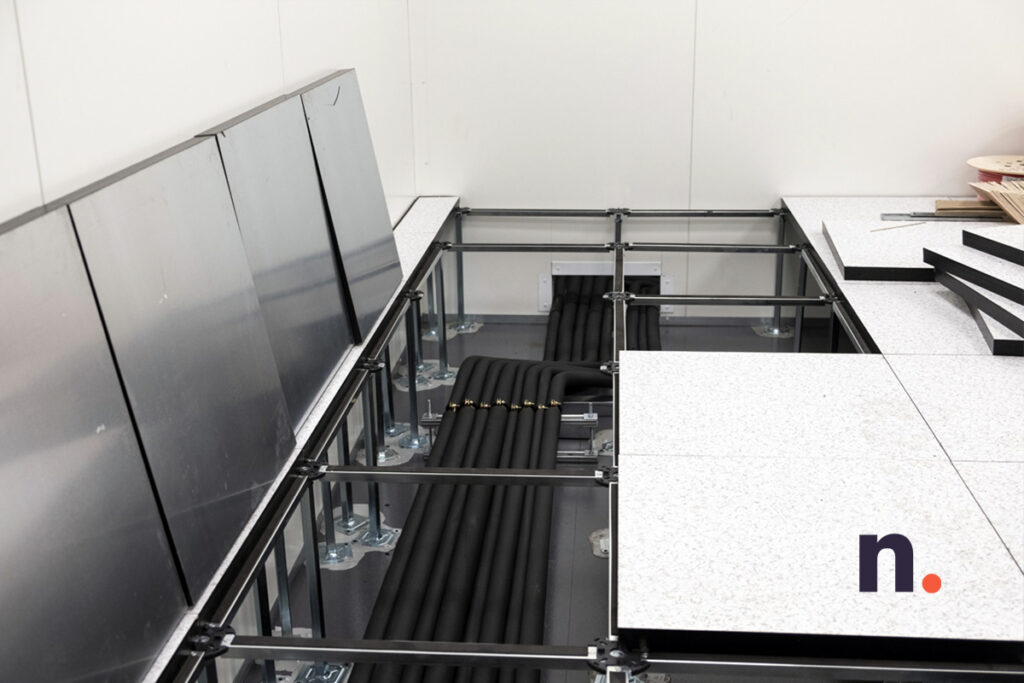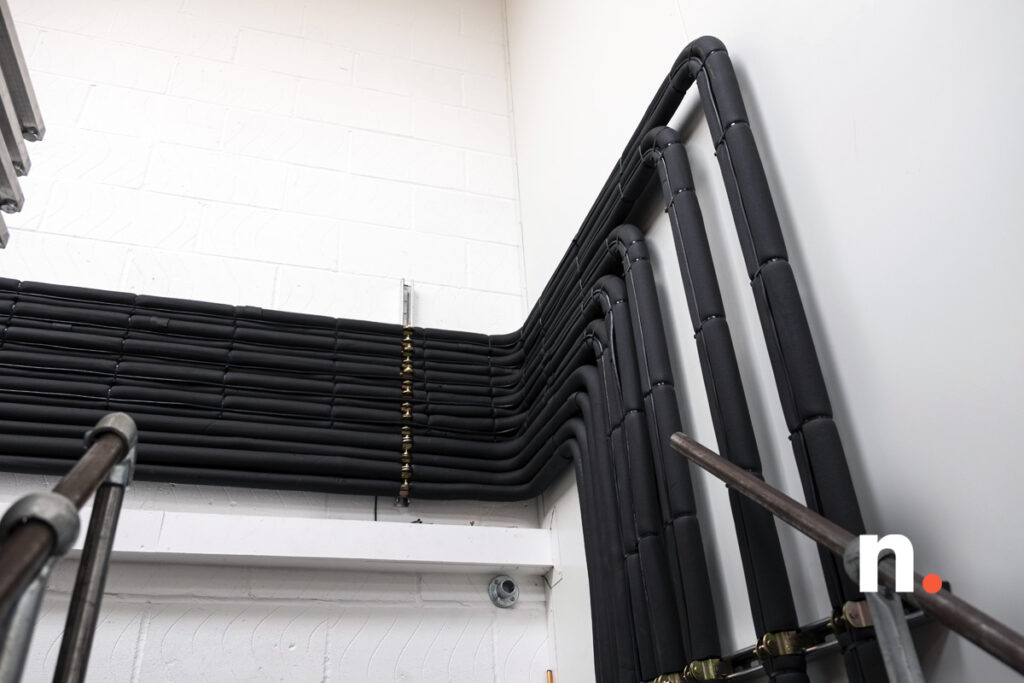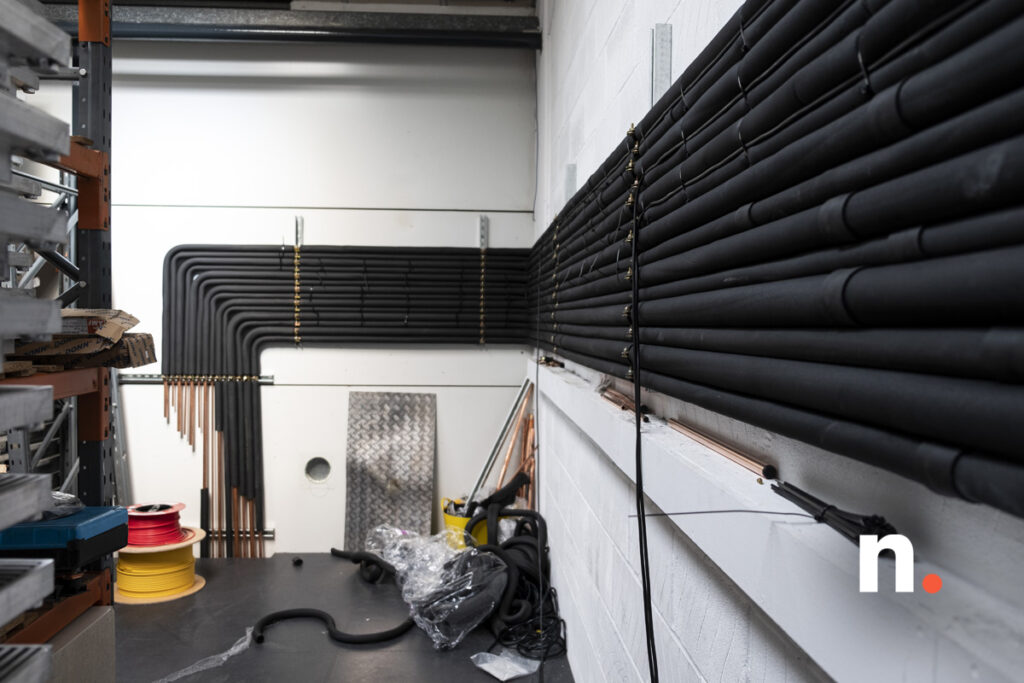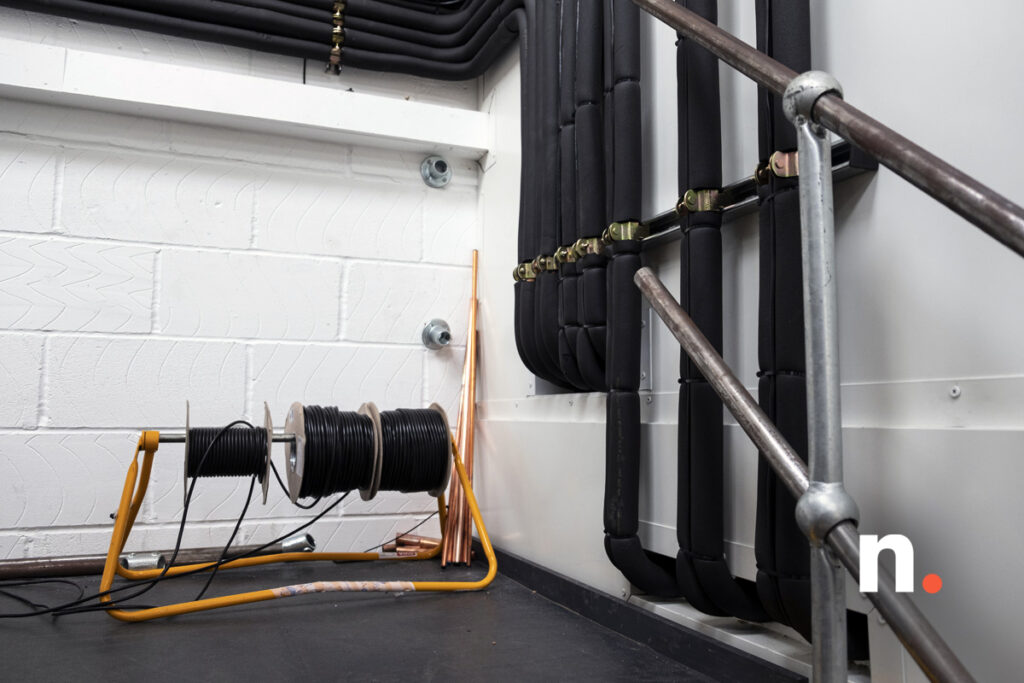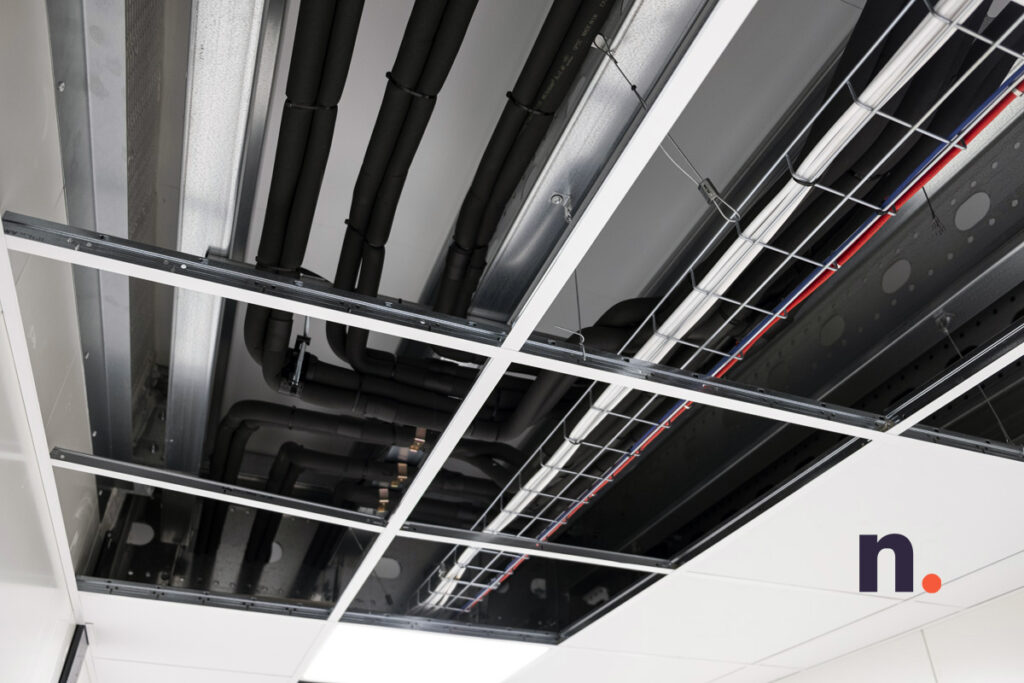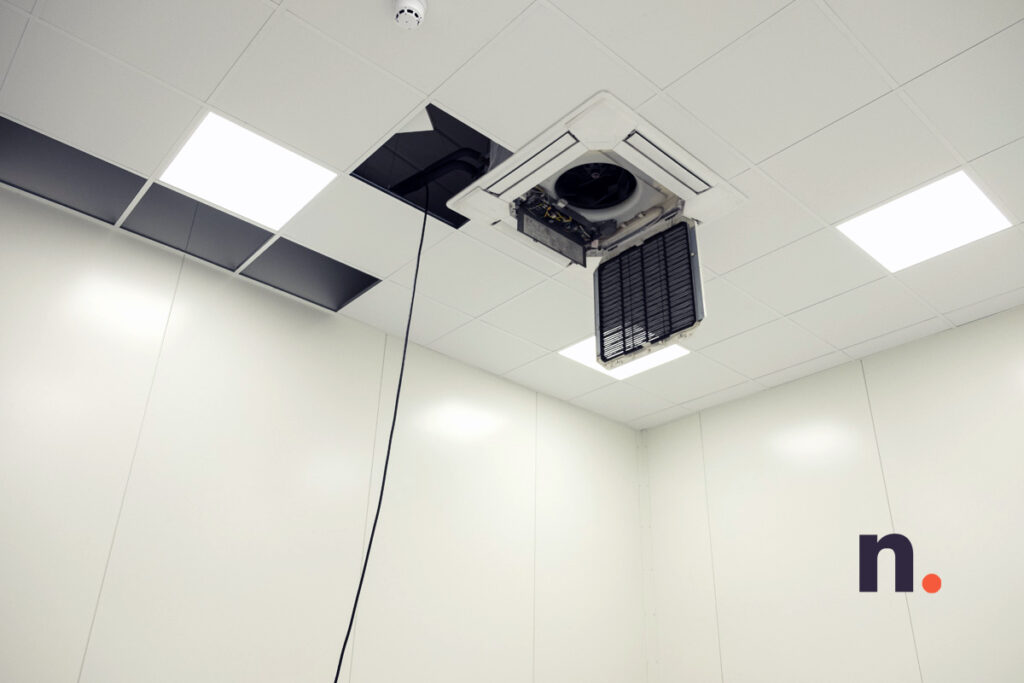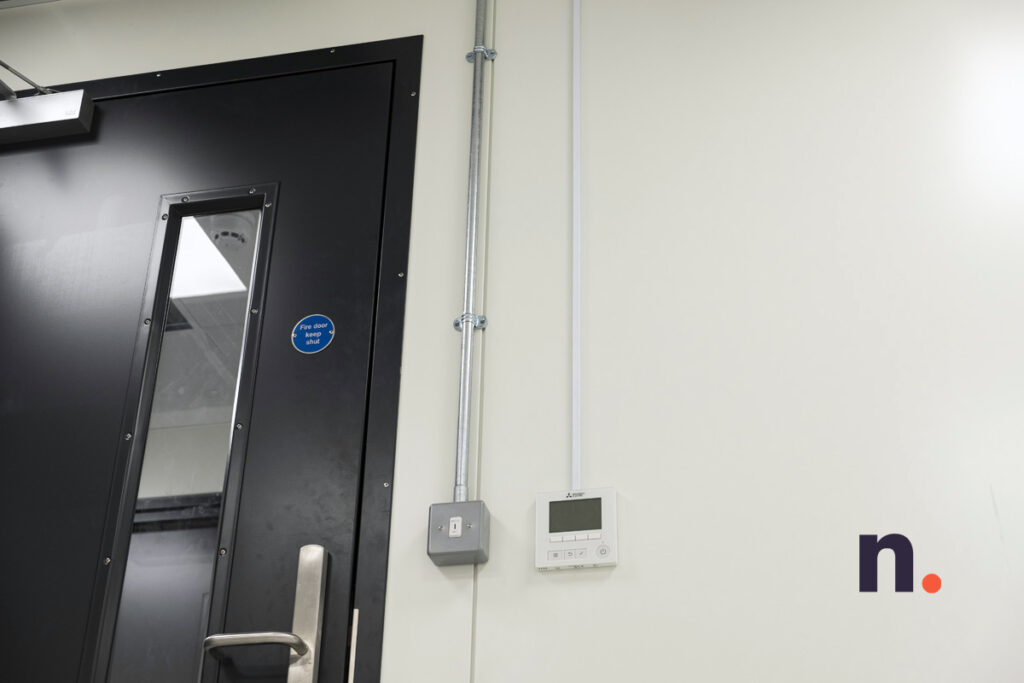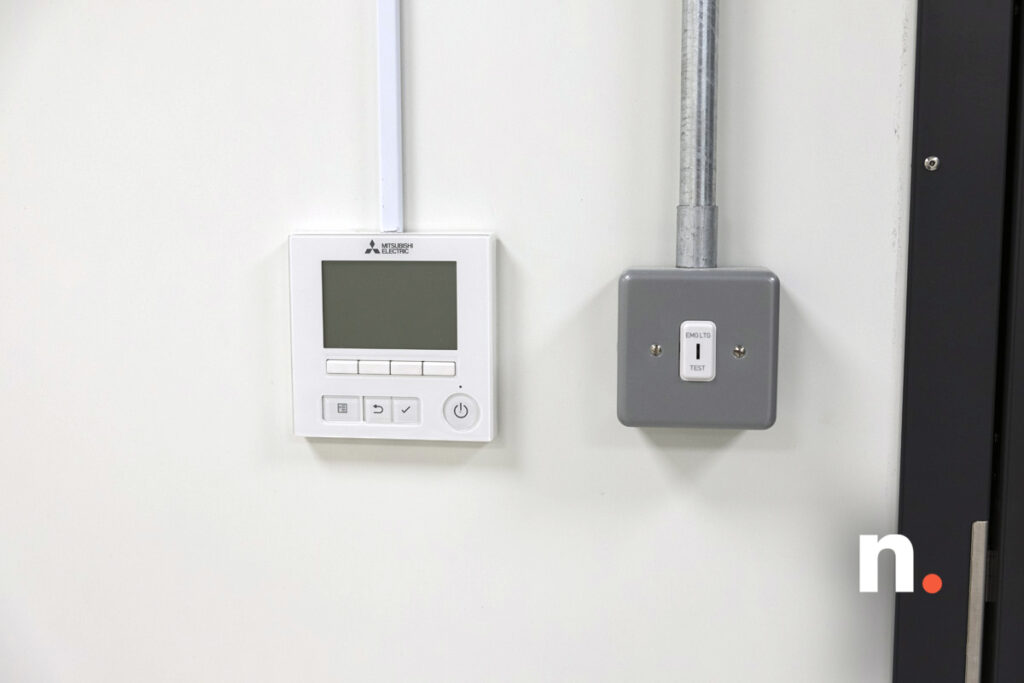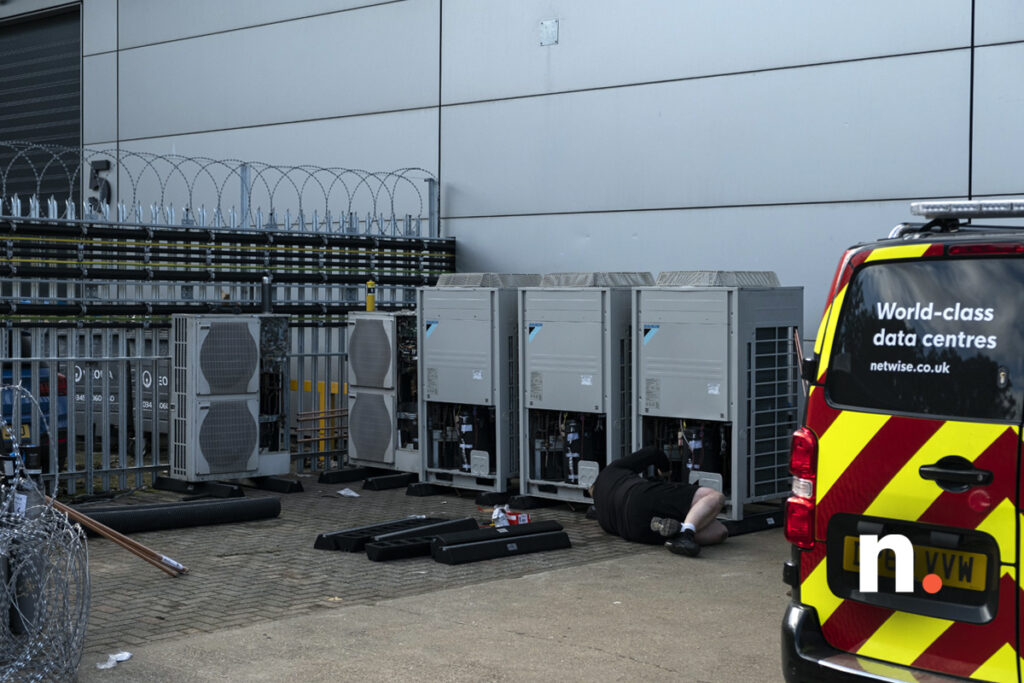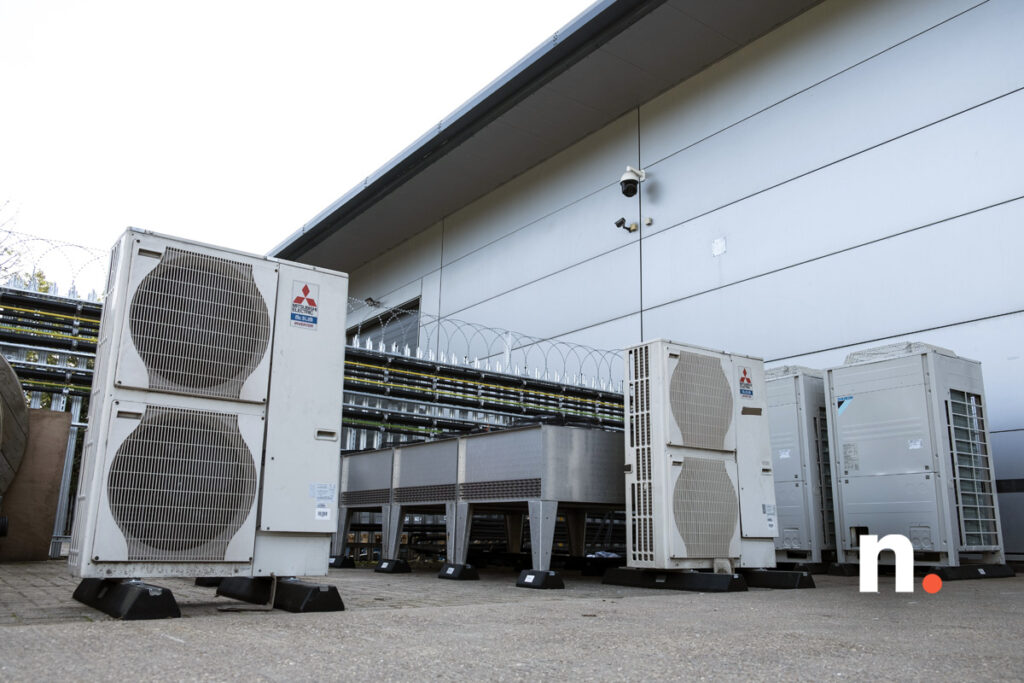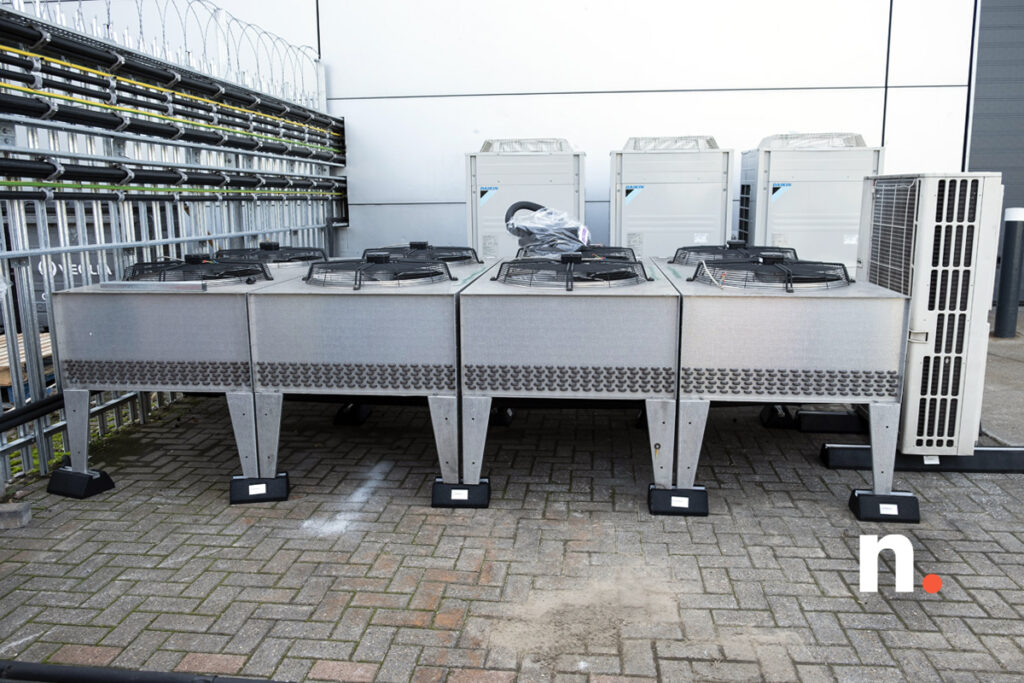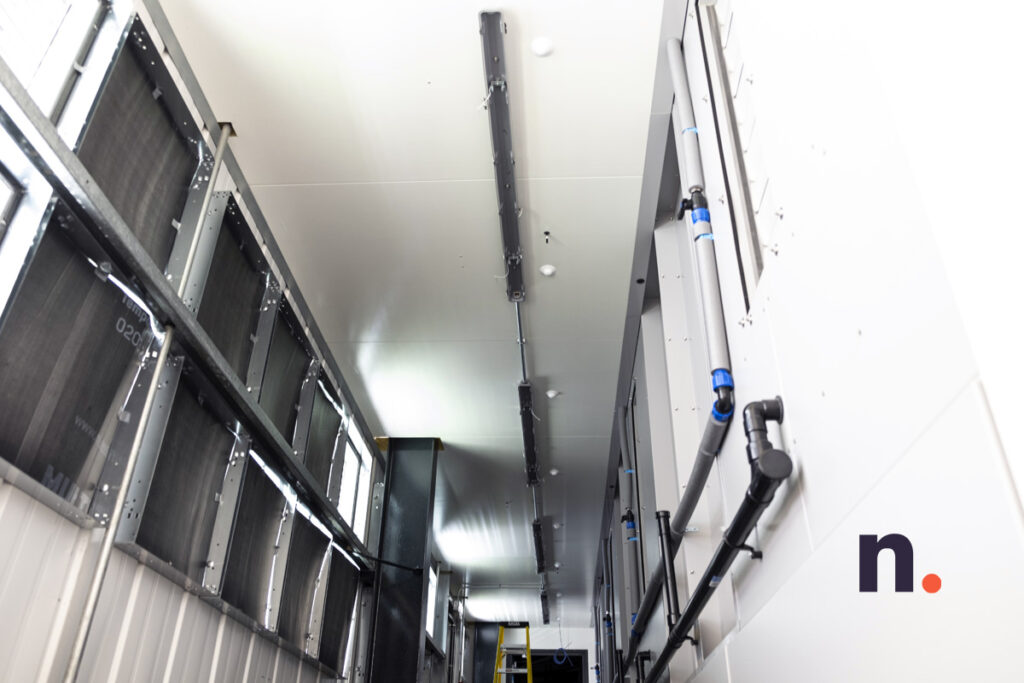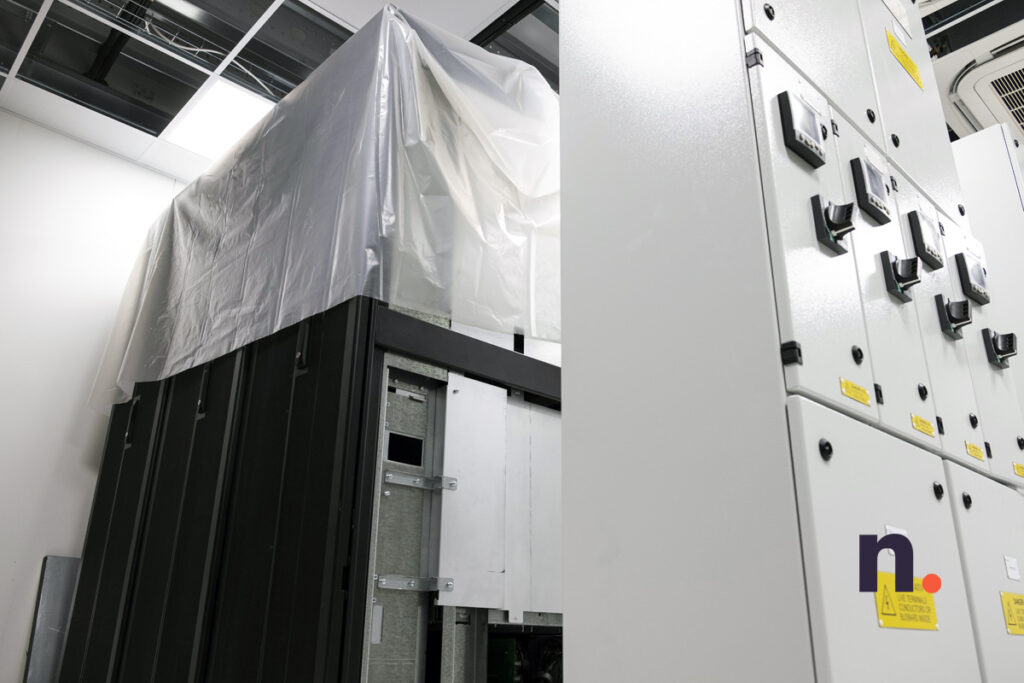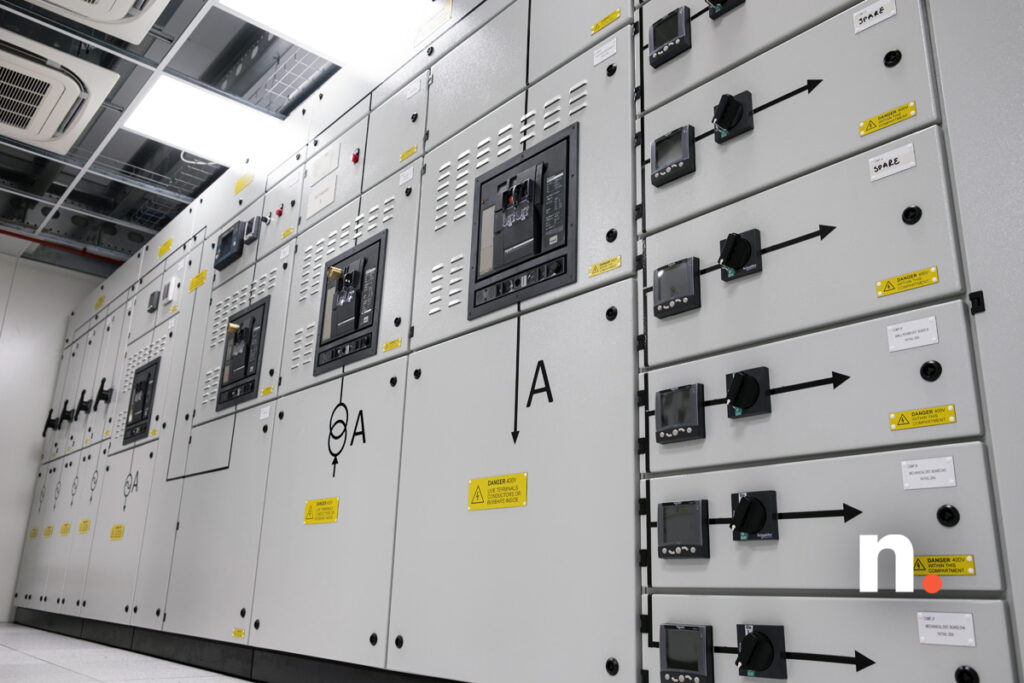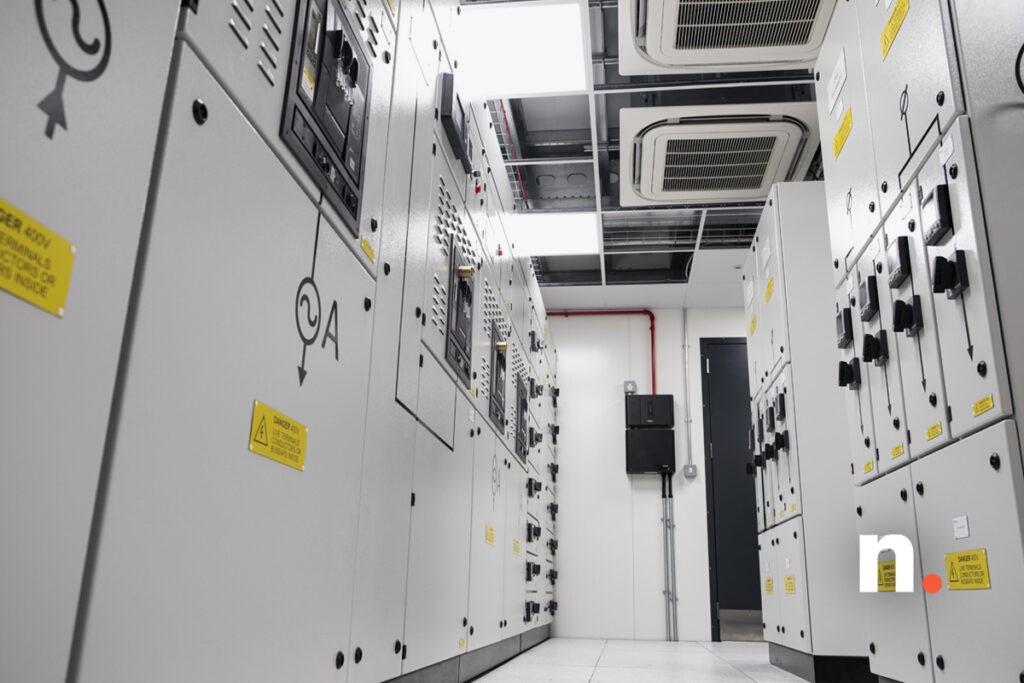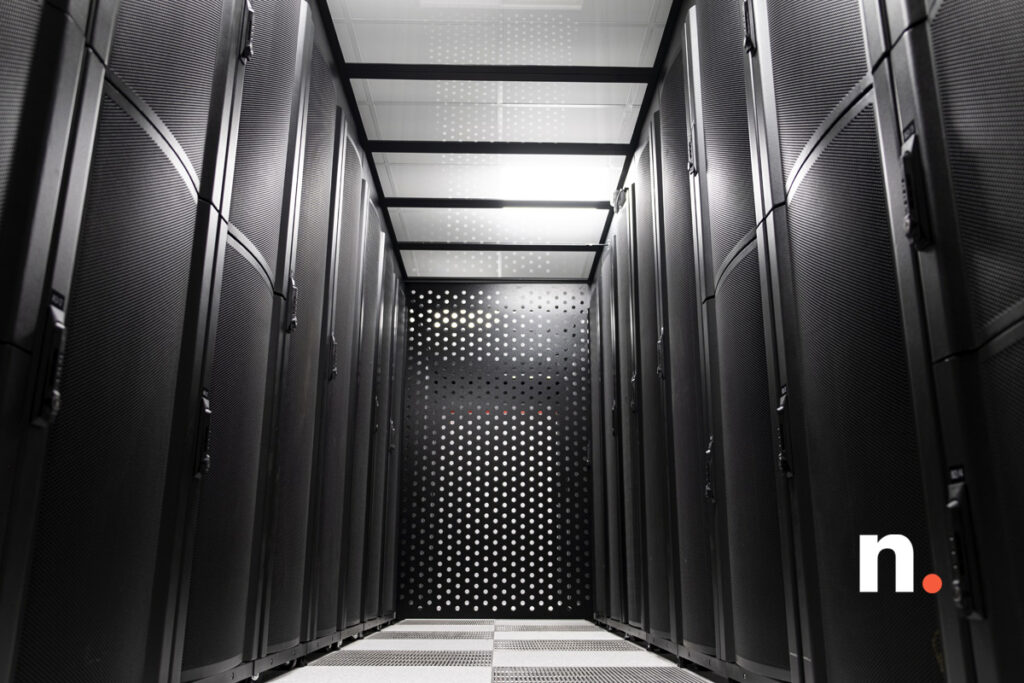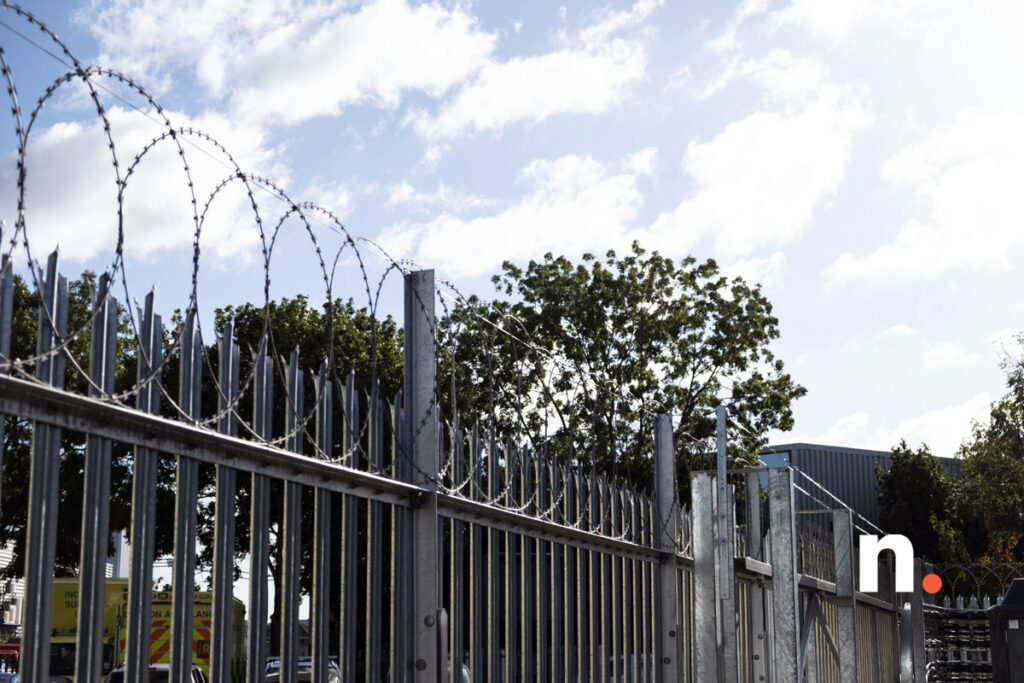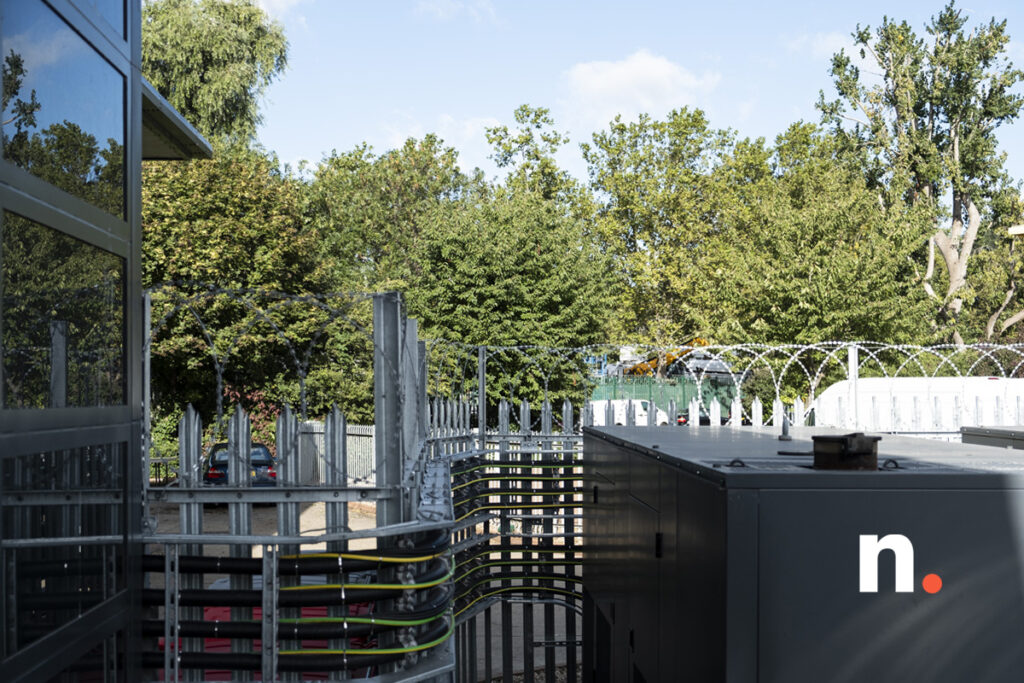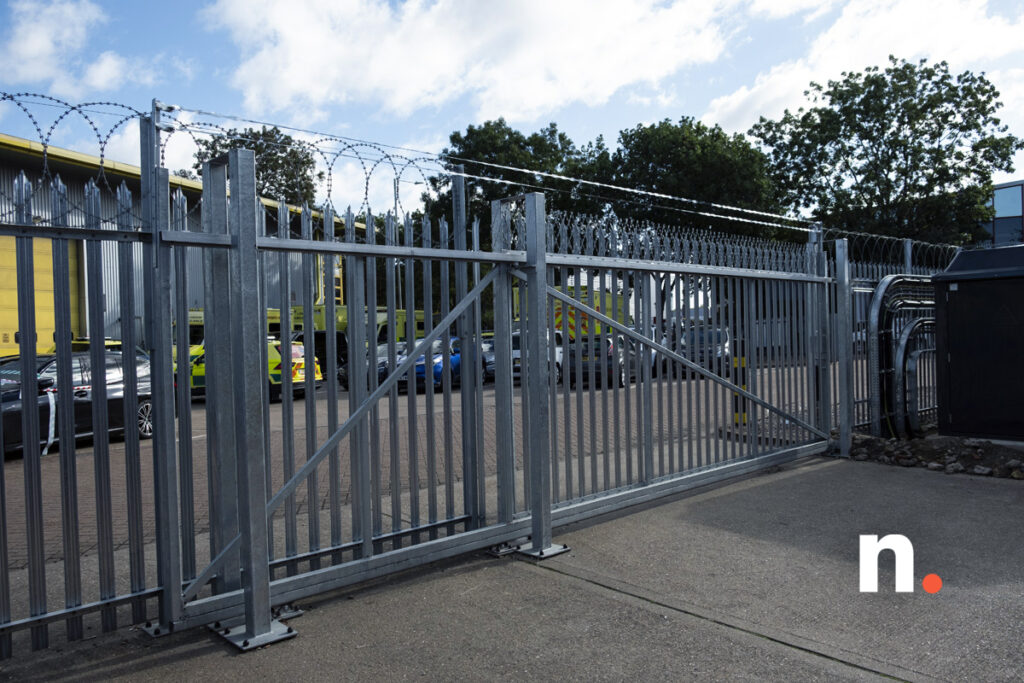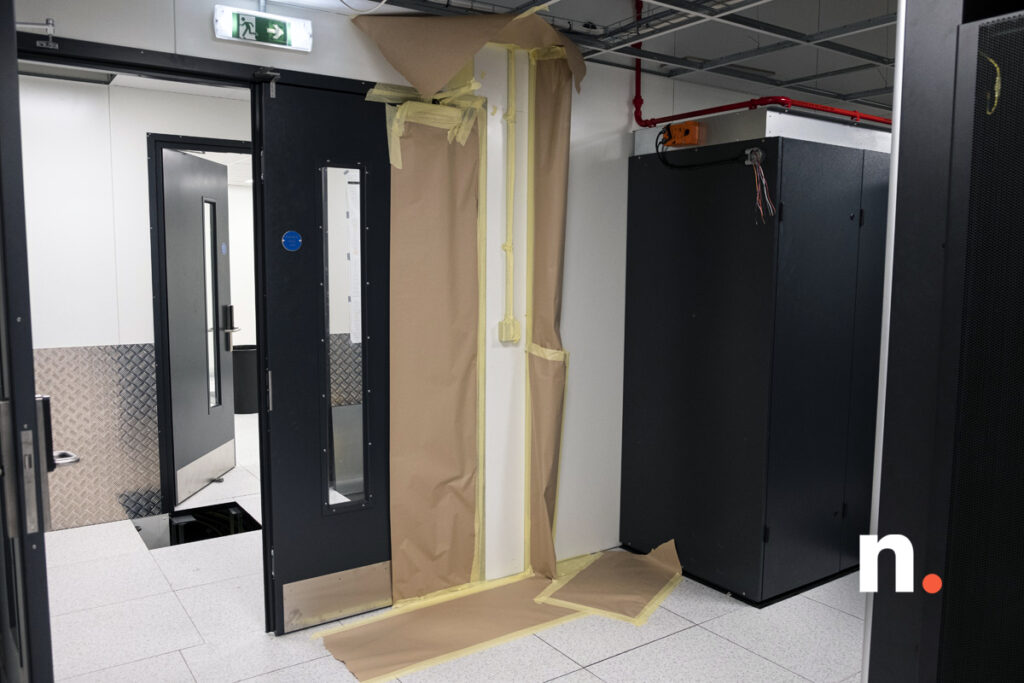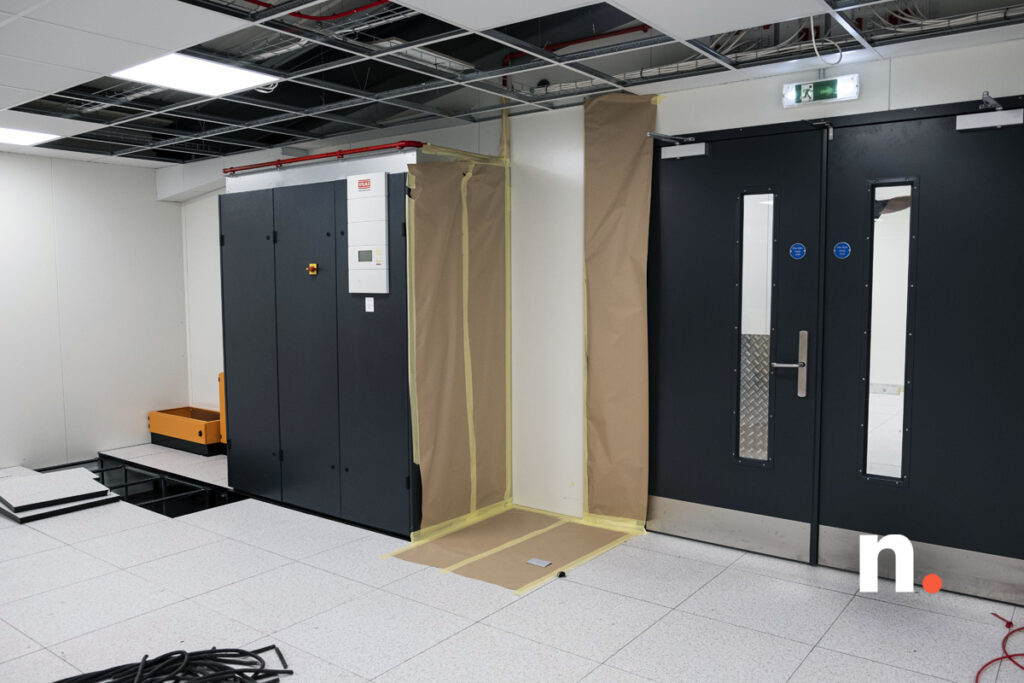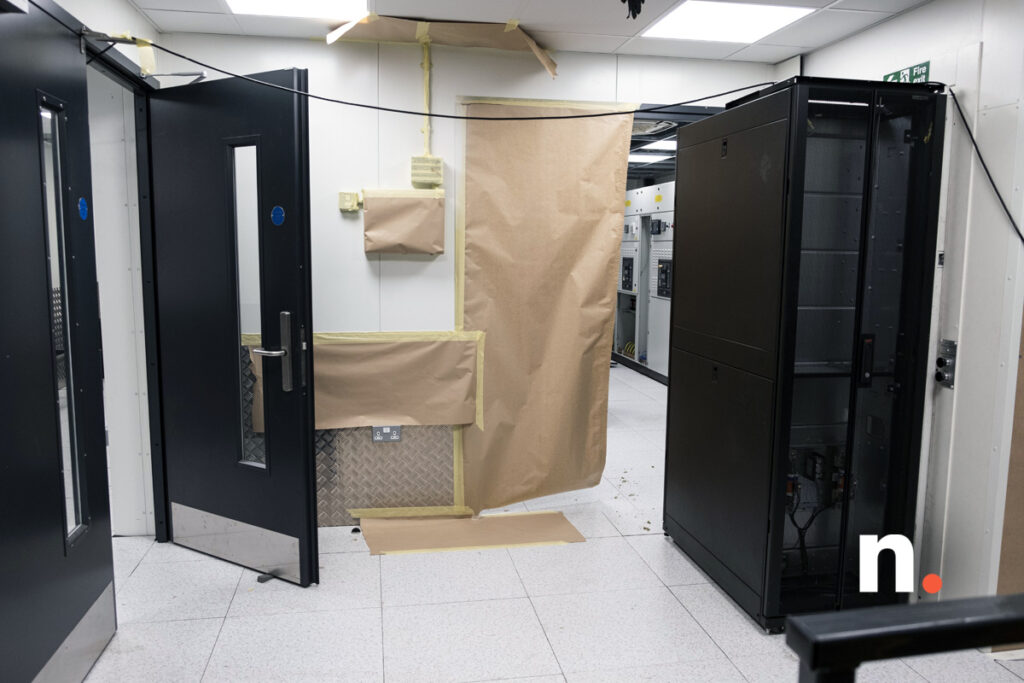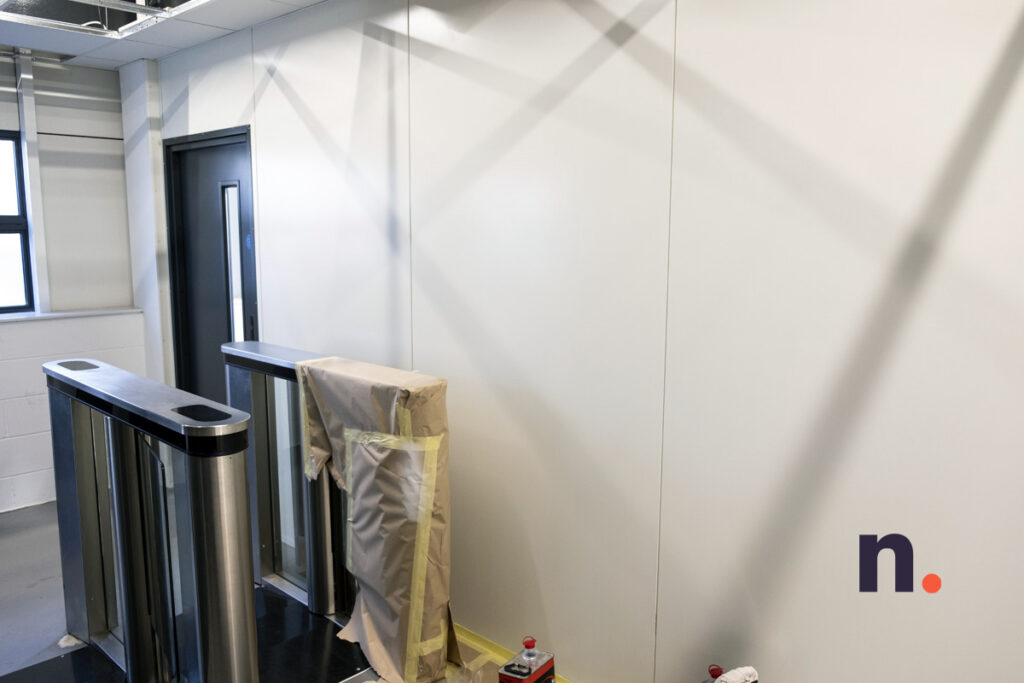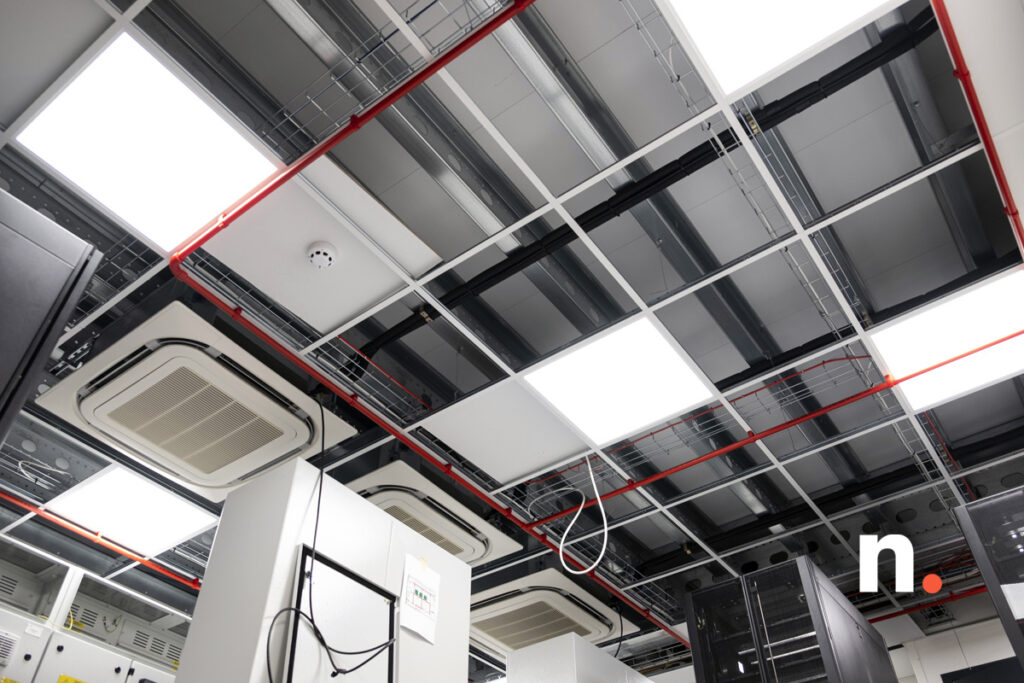 As you can see, NLE is still an extremely busy site, with lots of finishing stage work underway. Yet so much more of the work being undertaken at this point is not of a visual nature; commissioning of power systems, access control, network setup, CCTV etc, these are all tasks with little to photograph. However progress across all of these areas will be relayed when suitable.
We're certainly entering into an exciting period of the build, as major systems begin to see energisation for the first time.
---
What's next?
More of the same as we head towards phase one end-out. Keep your eyes peeled for the next instalment of the blog, which will show much of the major infrastructure being onlined for the first time!