With the internal shell now complete, and with far fewer trades now on-site until the electrical works begin, we've been able to get various supplementary works underway across a number of key areas.
The last few weeks have proved to be an excellent springboard for getting things like access control integration started, with the first doors at NLE now online and interacting with our core systems at NLC.
---
Weekly overview
While final plans and schedules for the LV and HV electrical works continue, we've been able to press ahead on-site with a range of supplementary projects which have helped to drive forward general progress.
We've spent time on the main access control elements, which will secure the client entry points to the facility. This includes the frame installation of our turnstile, the integration of the main reception door onto the access control system, and the deployment of our lovely new Boon Edam speed gates.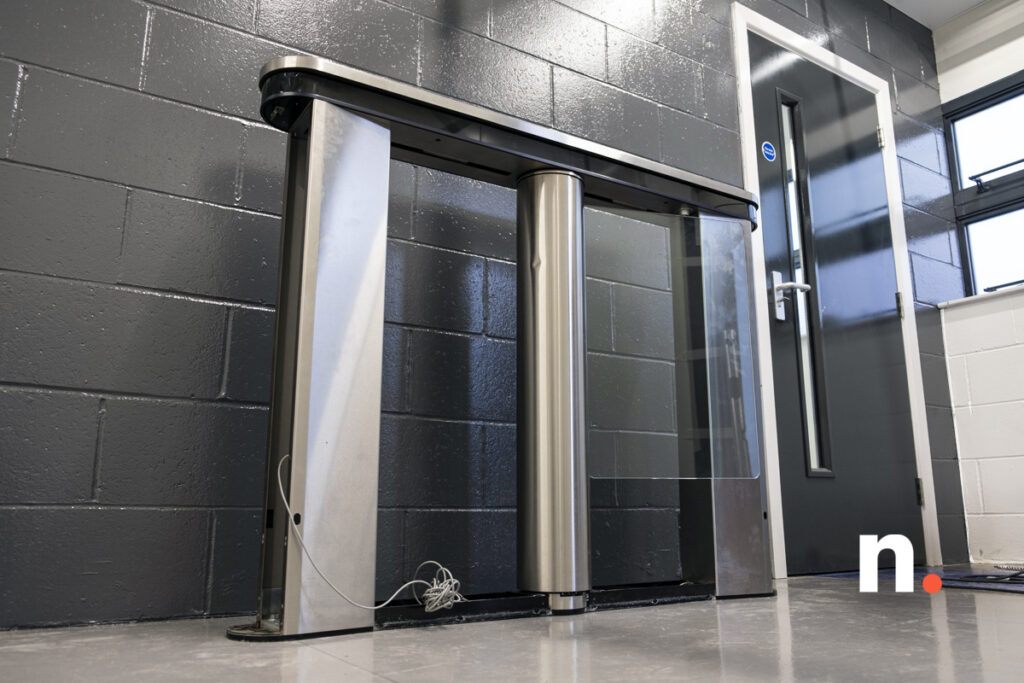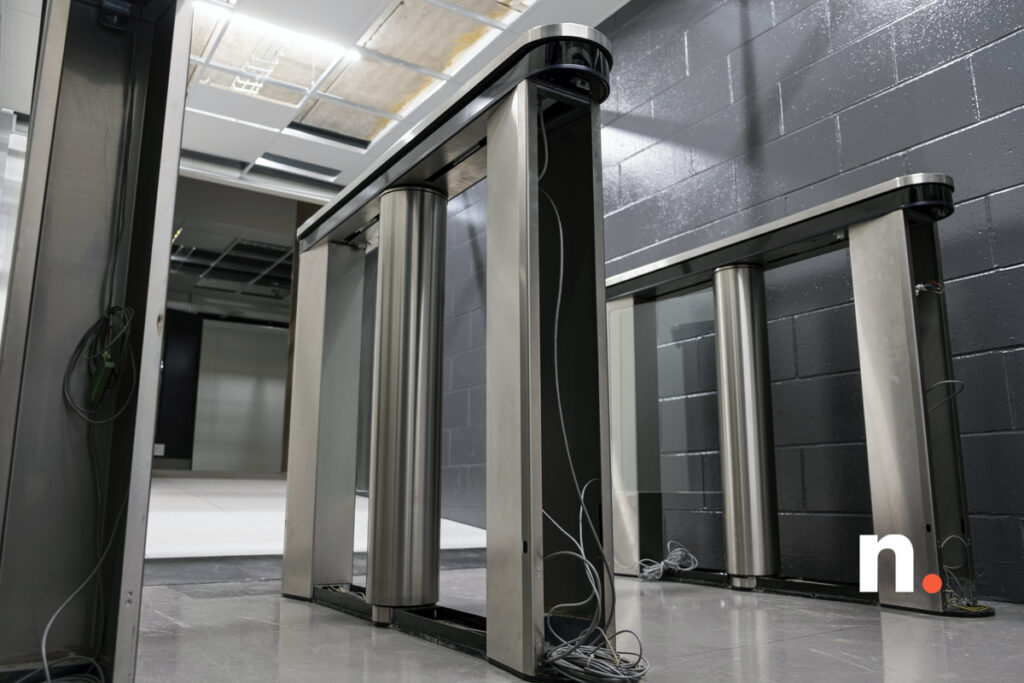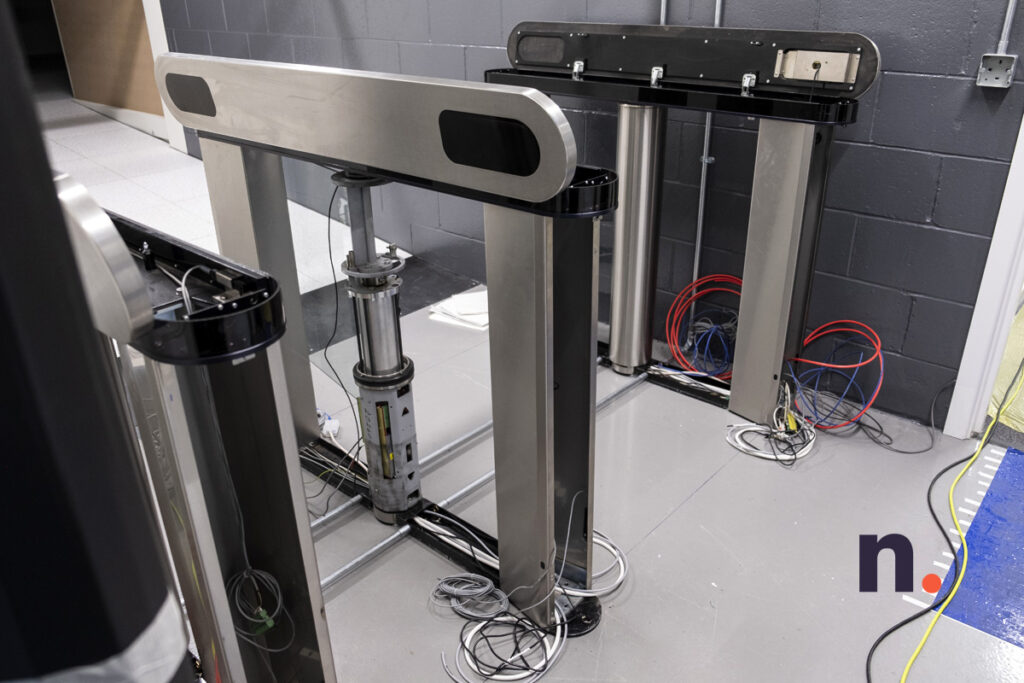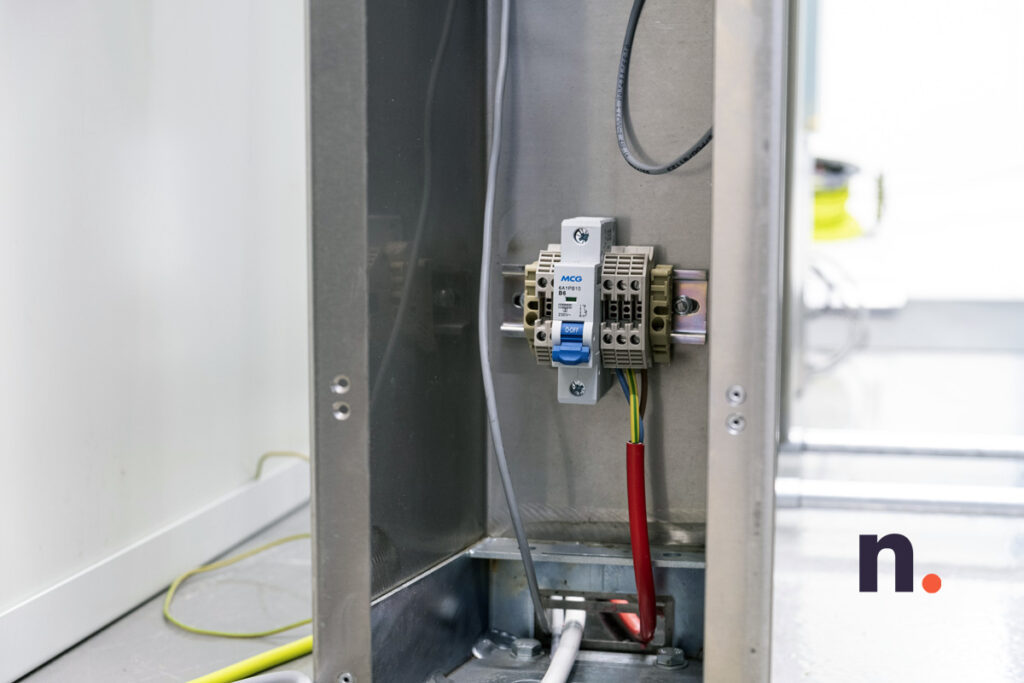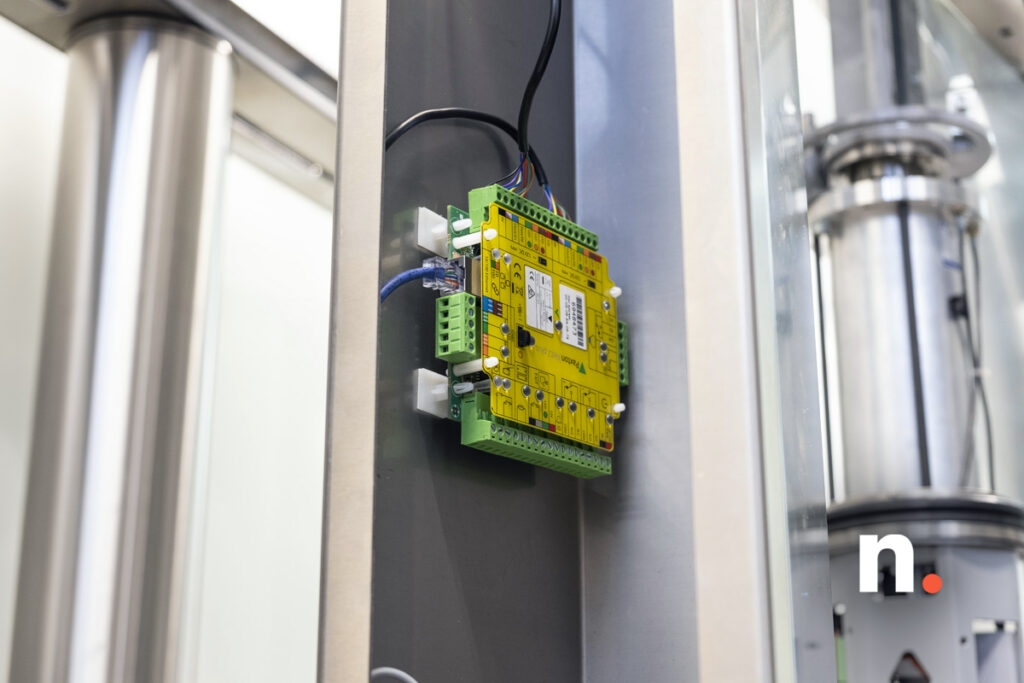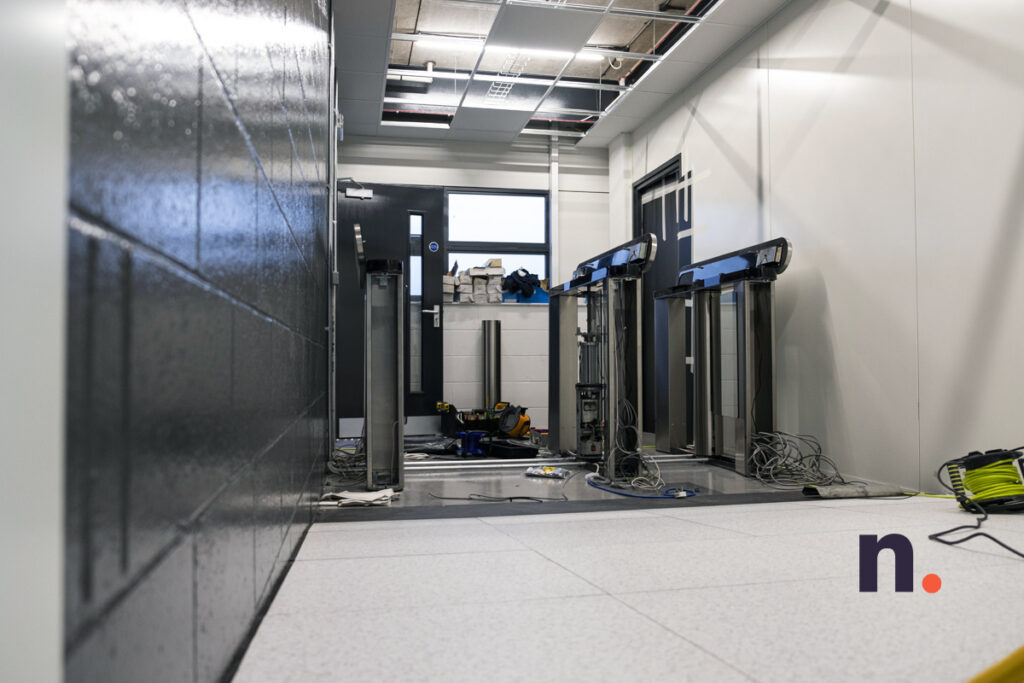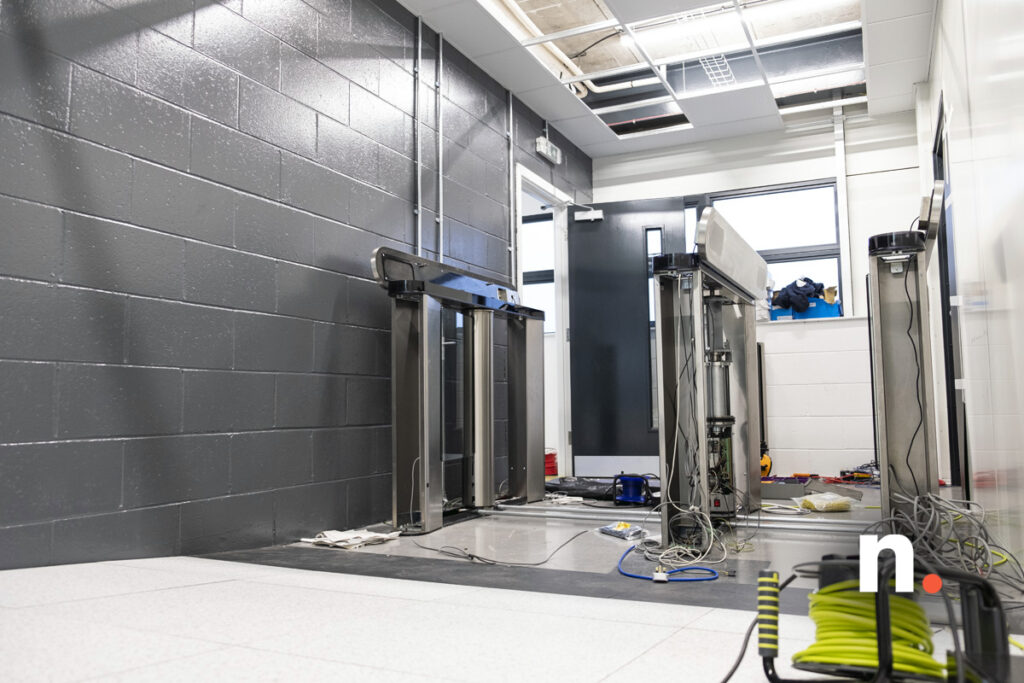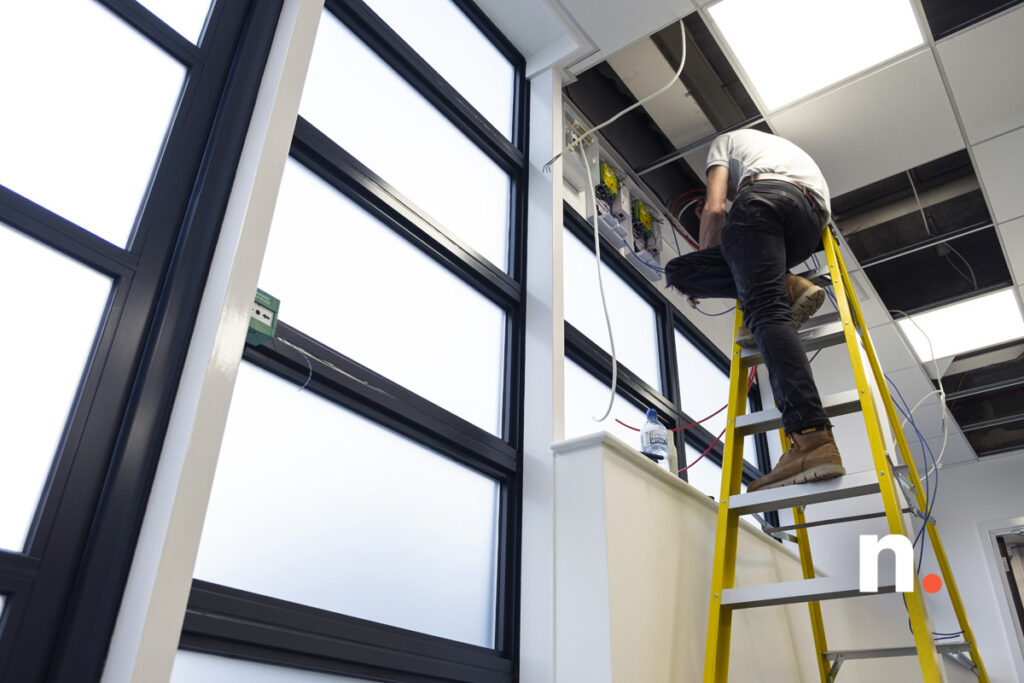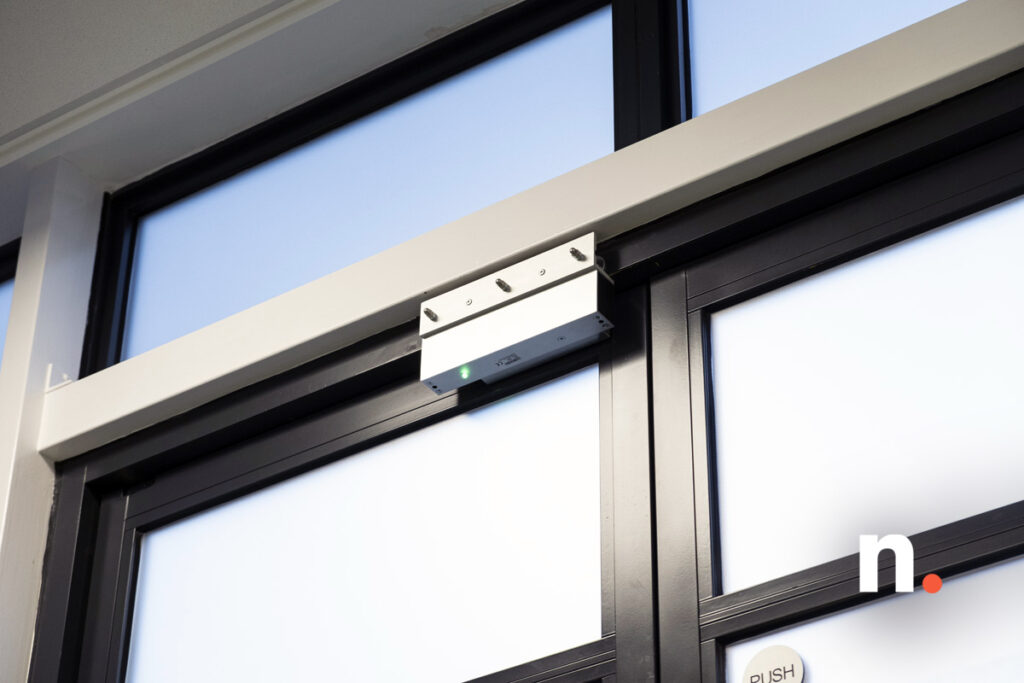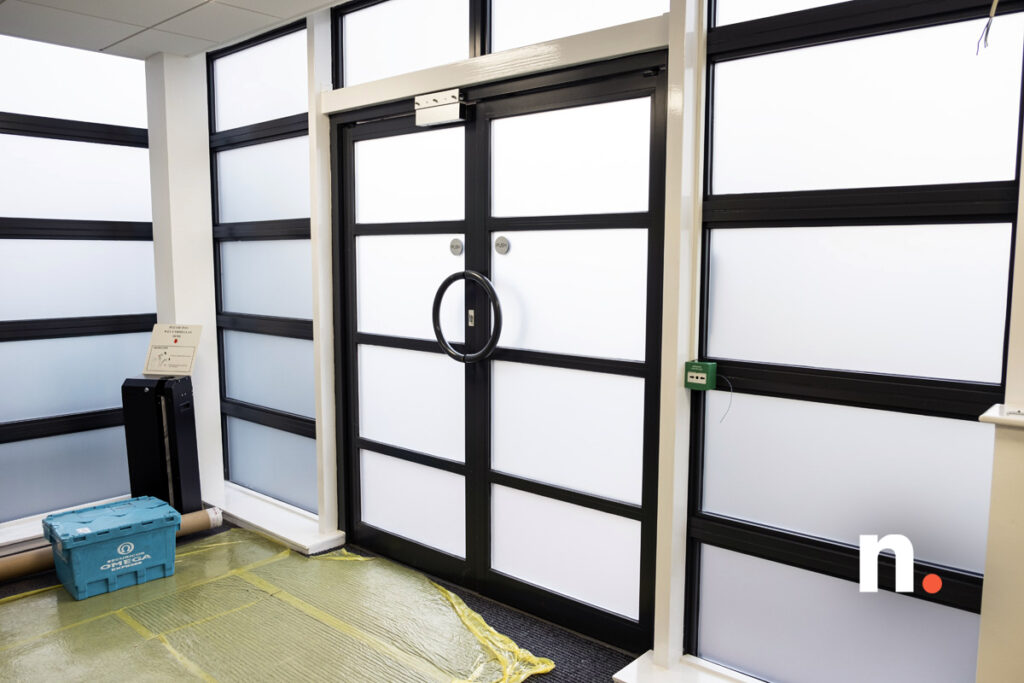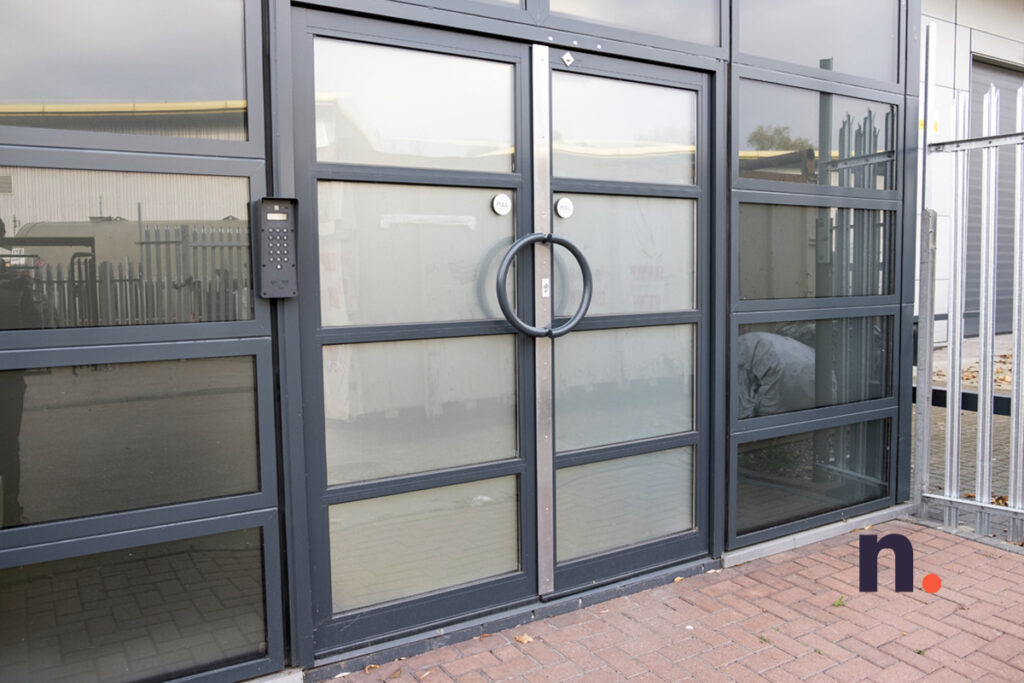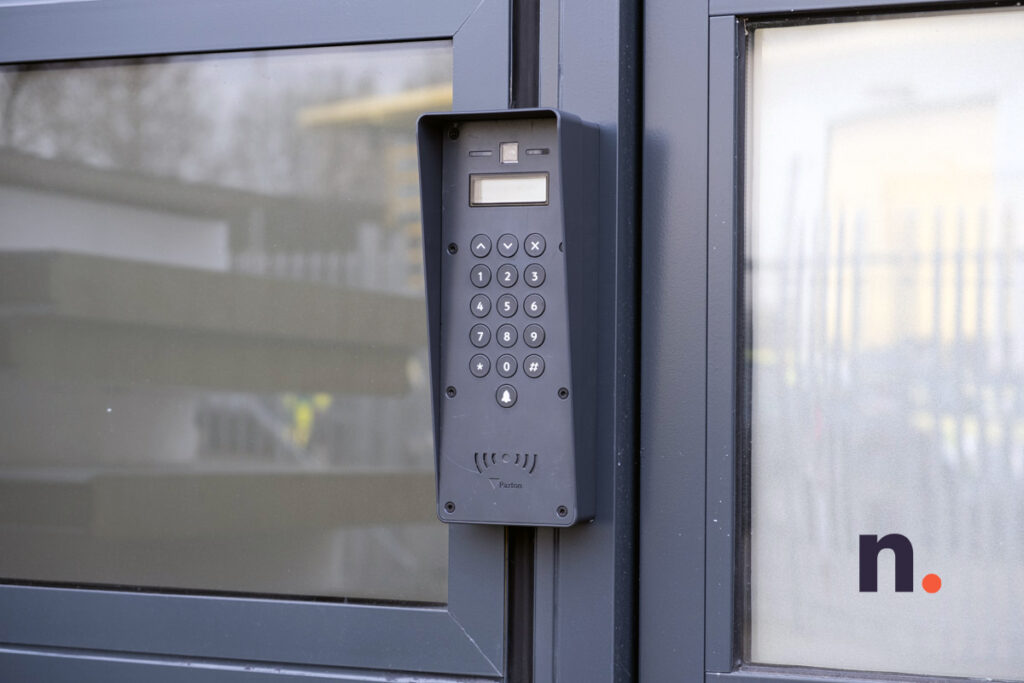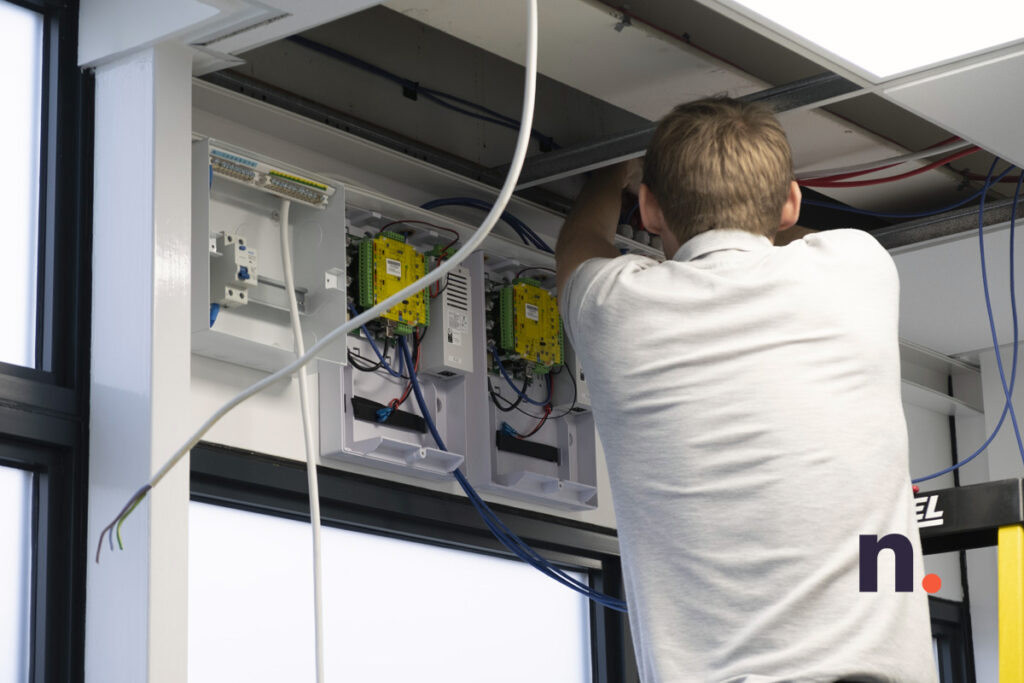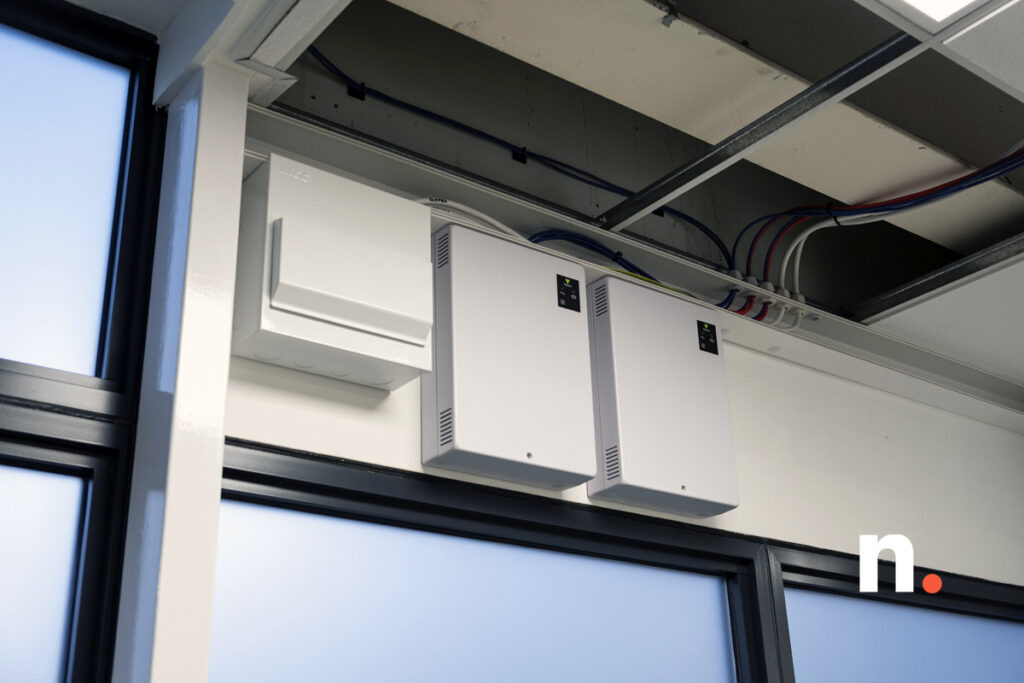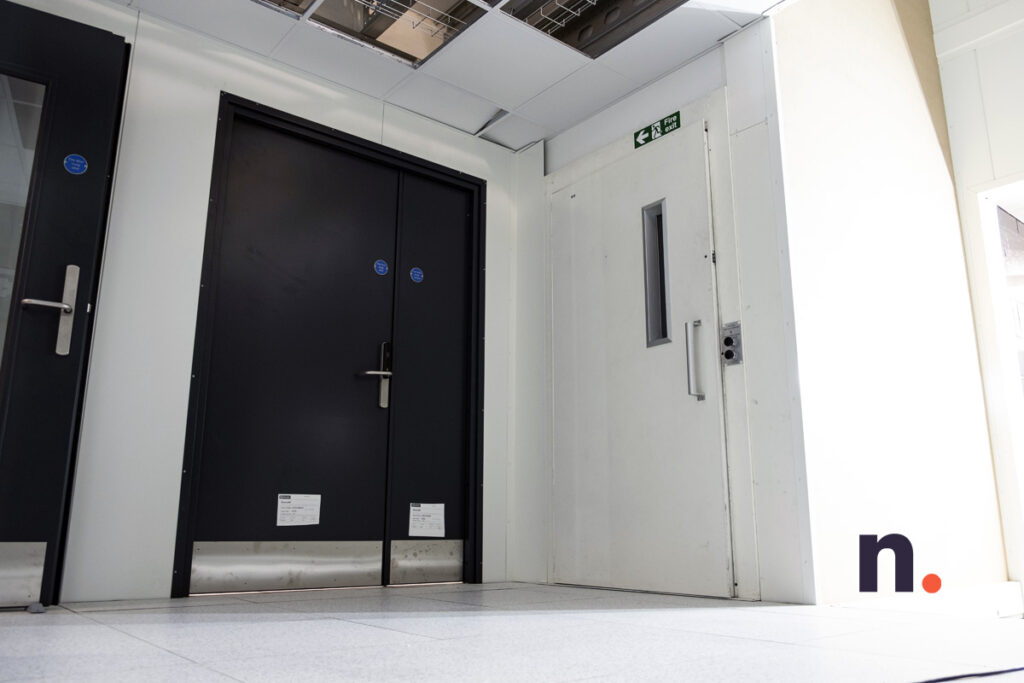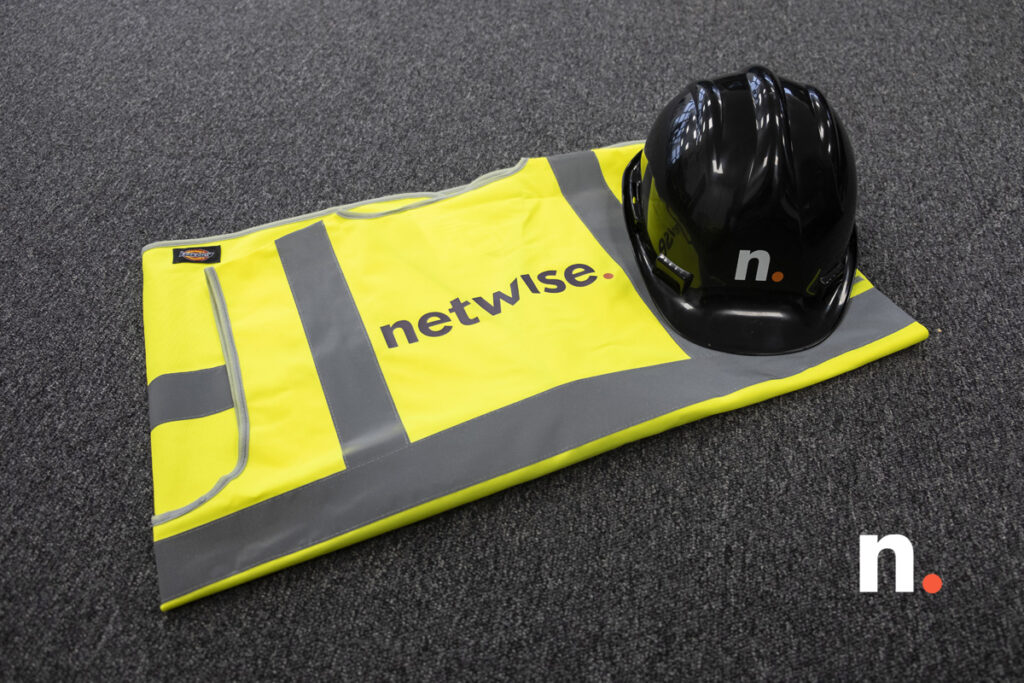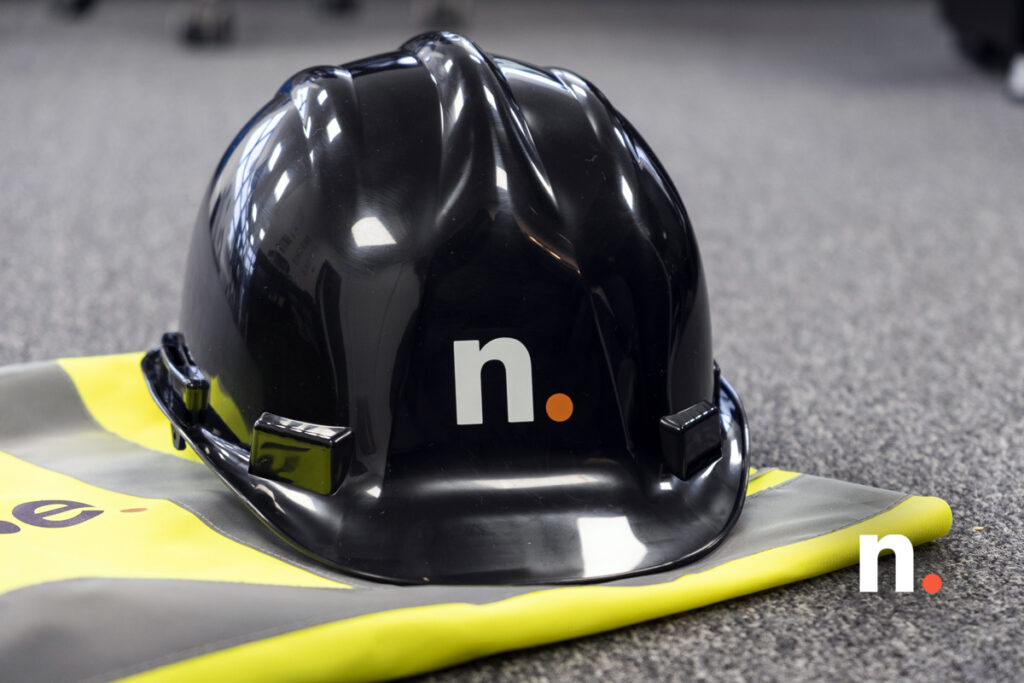 Alongside access control works, we've also now flood cabled the first data hall with its final lighting cables, which means we can begin to light the data halls with their overhead LED panels for the first time.
We've also had trades back on-site over the past few weeks to bring all doors to full completion, which includes the checking of tile stability around the frames, and adjusting all doors for their opening angles and closing speeds. Given the number of door systems installed, this is quite the undertaking.
Though not something pictured, our lift is now operational, and can move between floors. We're now just waiting on some final integration work to be undertaken, which will bring that particular element of the project to a close.
The custom frame system we've had designed for our cooling plant and cold corridors arrived during this time, which we hope to begin installing in the next couple of weeks, on the lead up to Christmas.
---
What's next?
Details are now finalised on much of the HV and LV front, meaning we're close to having that stage of the project begin.
In the lead up to this, we'll be continuing with lighting, access control, and the chequer plating of all client areas.
Another major job that will be undertaken both now and throughout the electrical installation works will be the integration of our new CREC system. This will include getting the coolers plumbed, powered and interconnected for their control systems, along with the installation of our custom-fabricated containment frame, which will blank off any cooler bays which are presently unoccupied, as well as providing a mounting location for the extraction louvres.