We have three more weeks of fantastic progress on-site at NLE to report, as we rapidly approach completion of the internal envelope.
We've seen dramatic changes across the entire facility, as the raised access floor begins to be installed throughout the building, supplemented by ongoing works across a wide range of areas.
---
Weekly overview
We're now beginning to see the finished floor surface in the technical spaces for the first time, following the top surface leak protection coating which has been applied to the first floor mezzanine structure.
Aside from the hanging of the internal doors and some cooling plant integration to the rear of each hall, the data halls are now essentially complete, ahead of the first items of equipment rolling into place next month.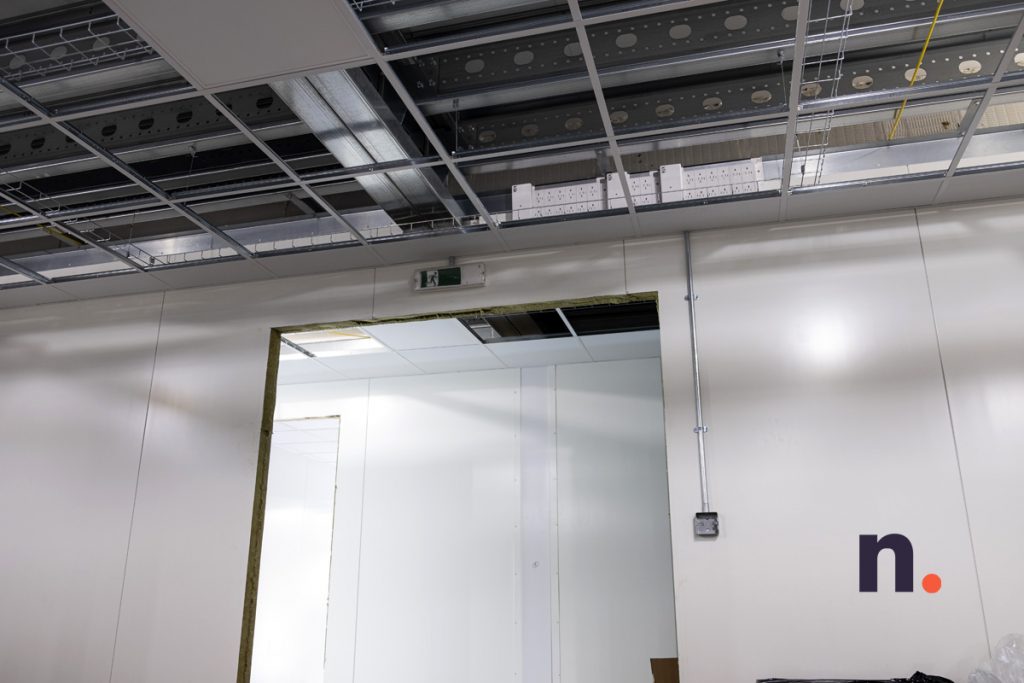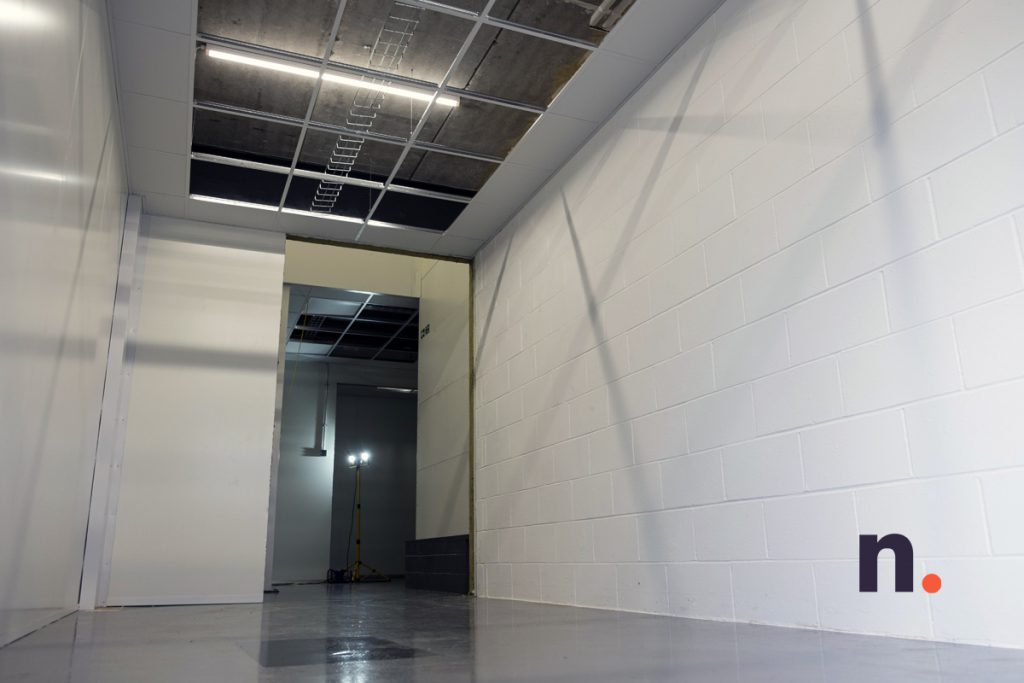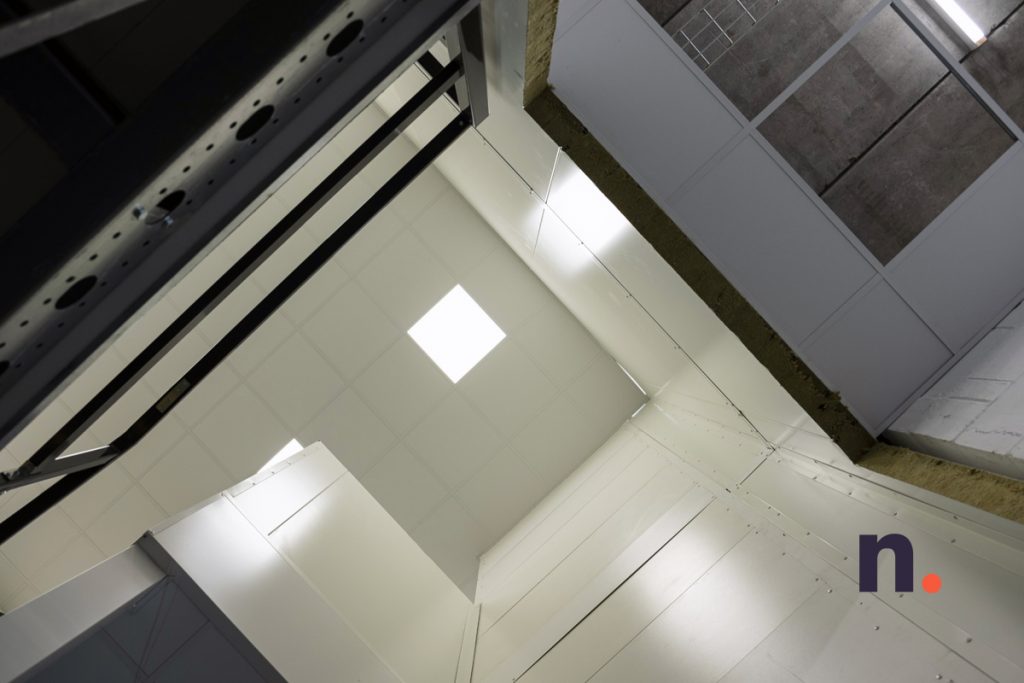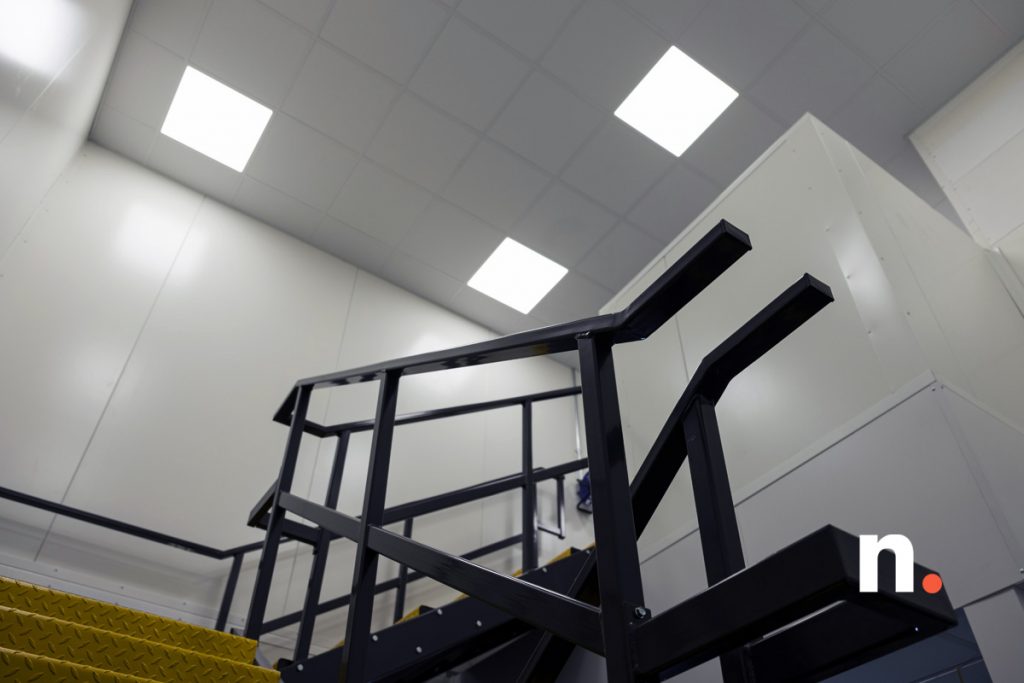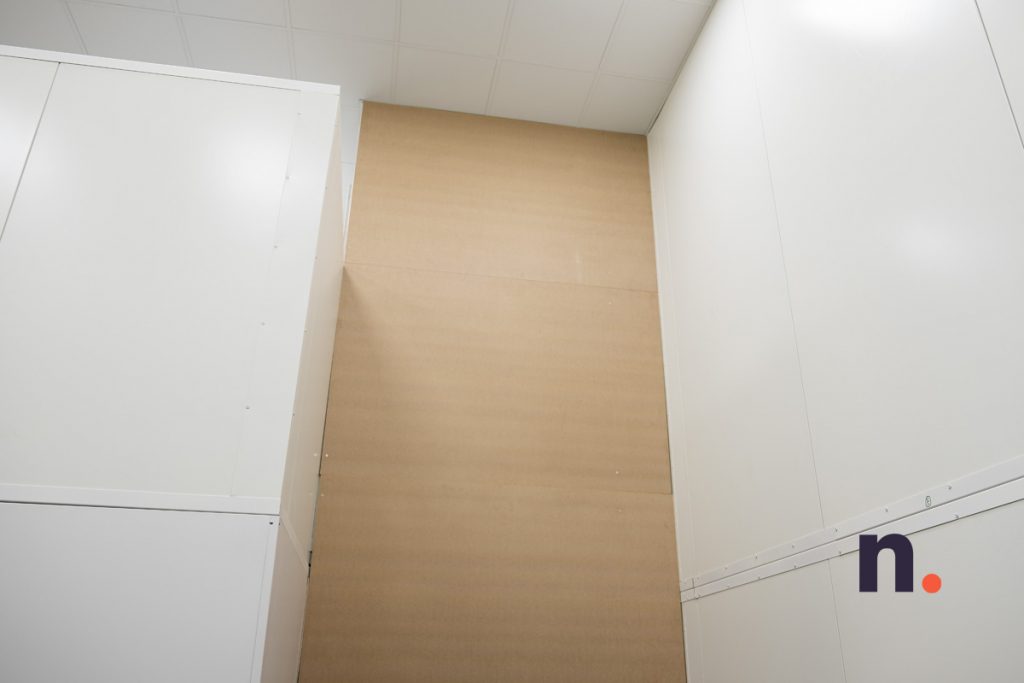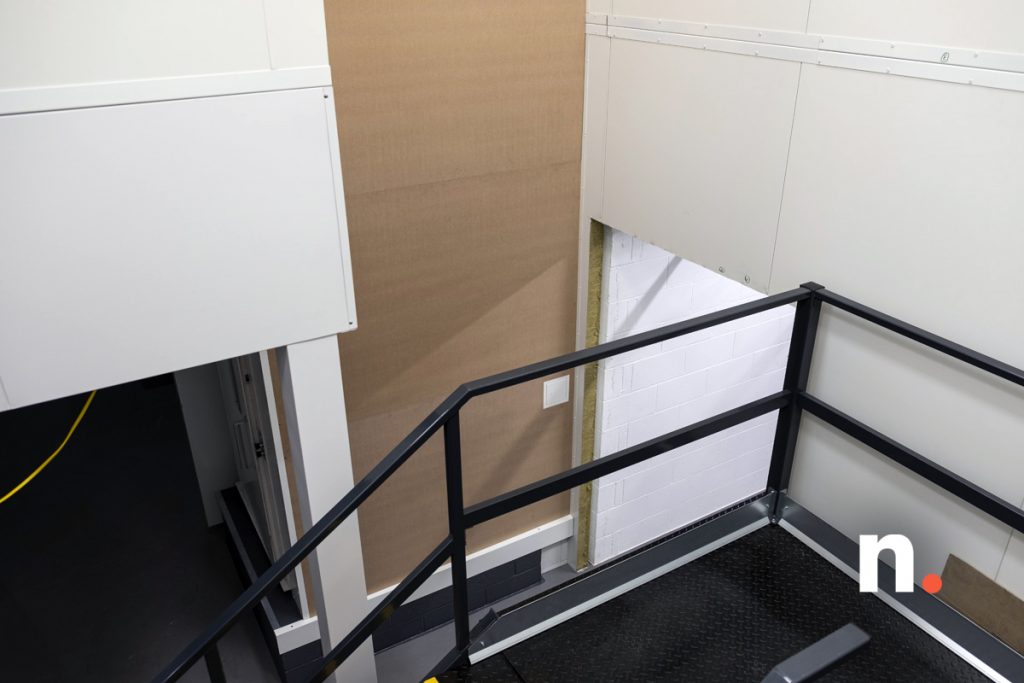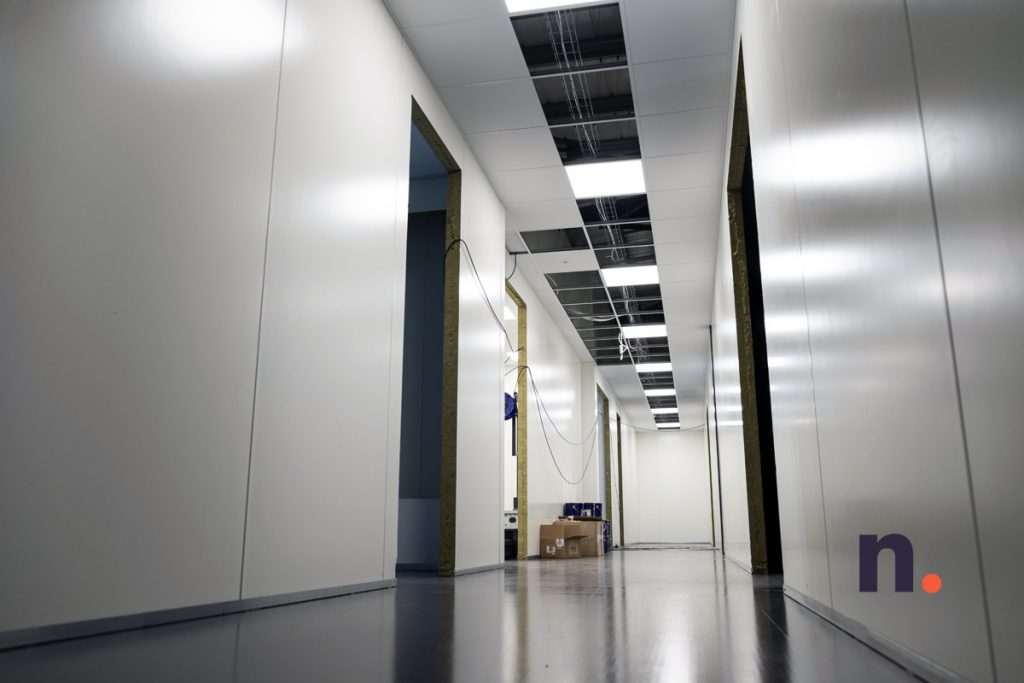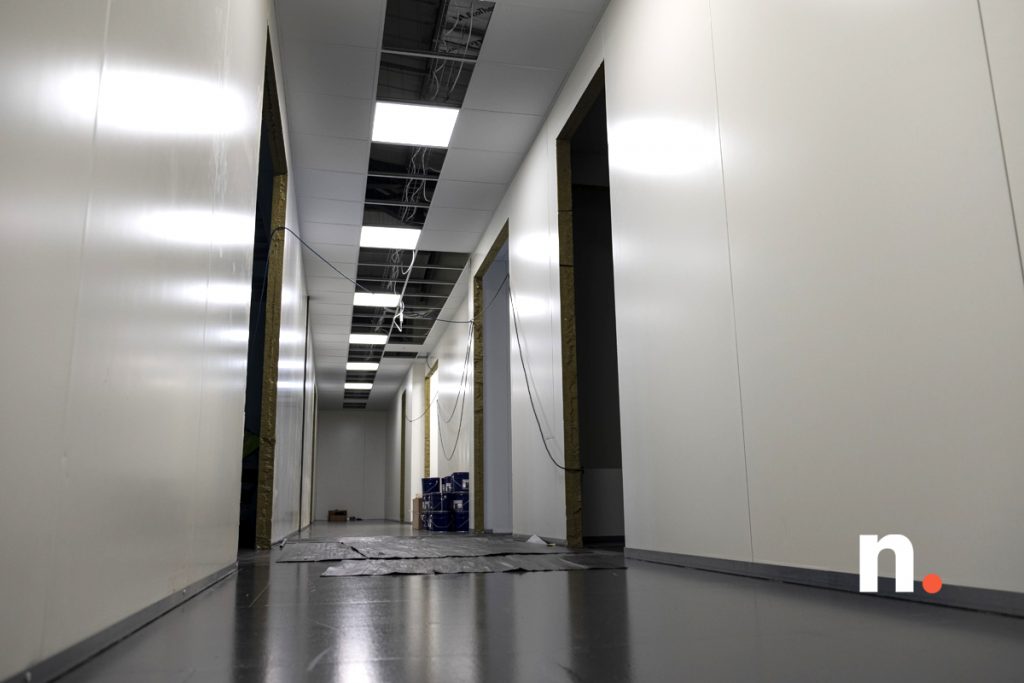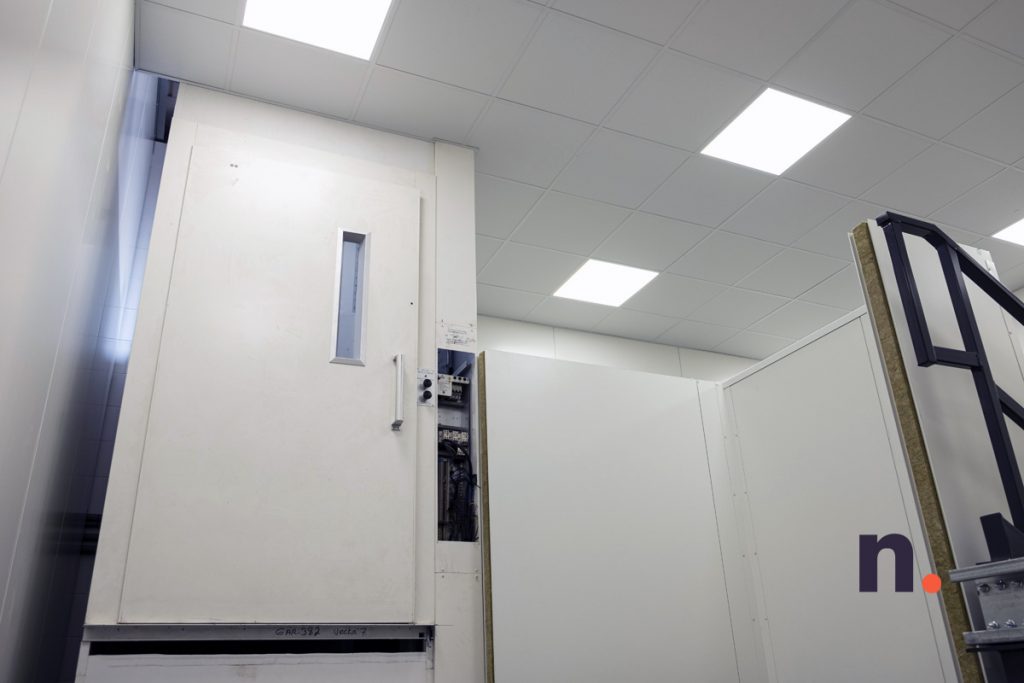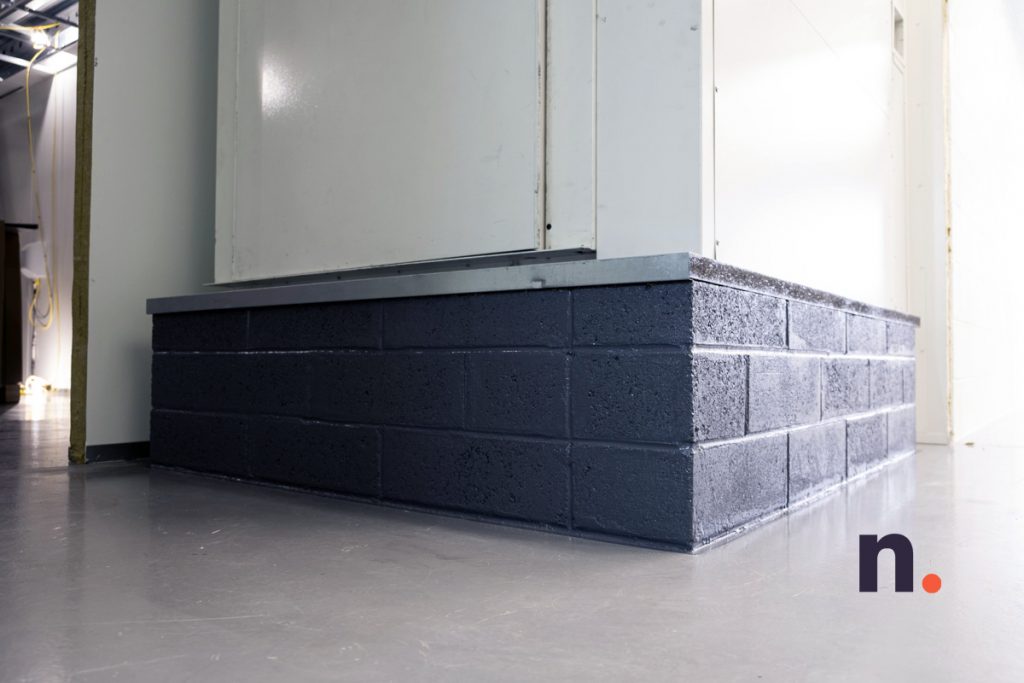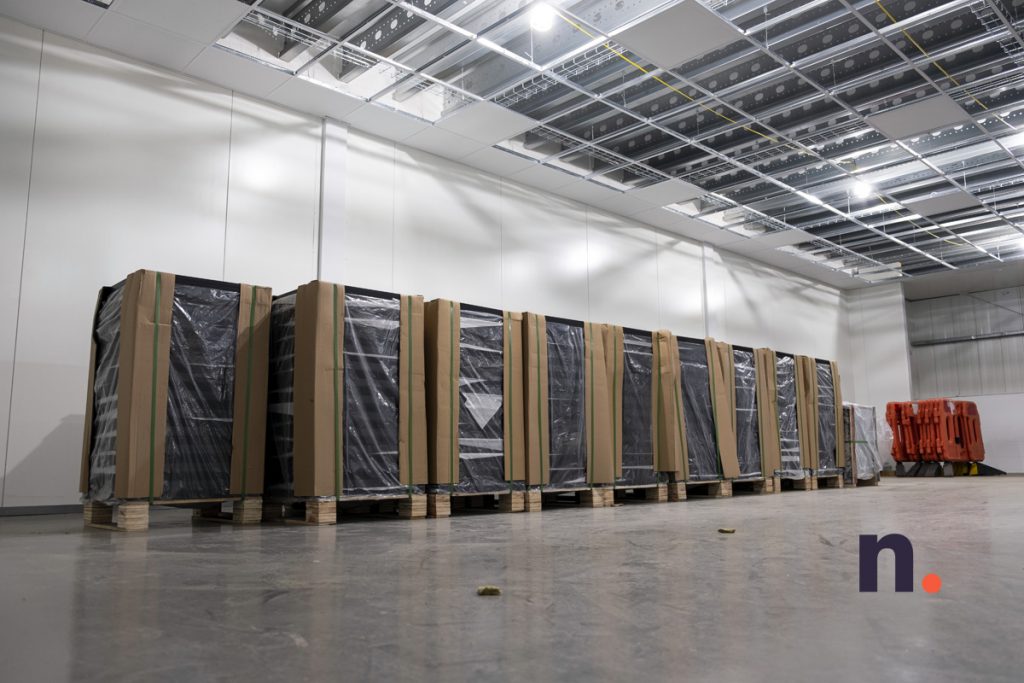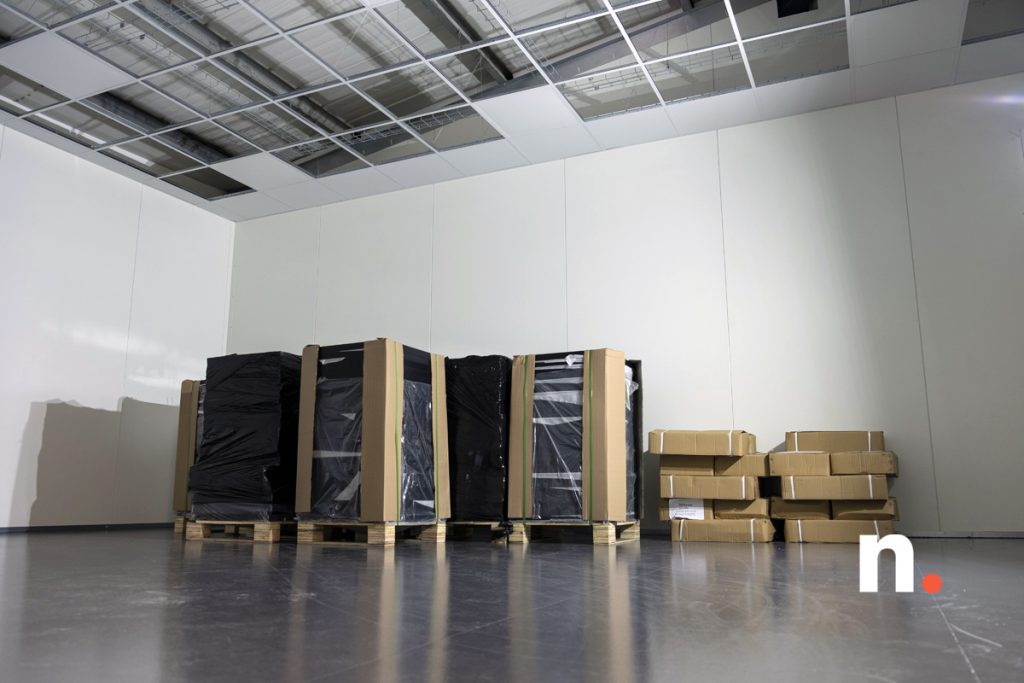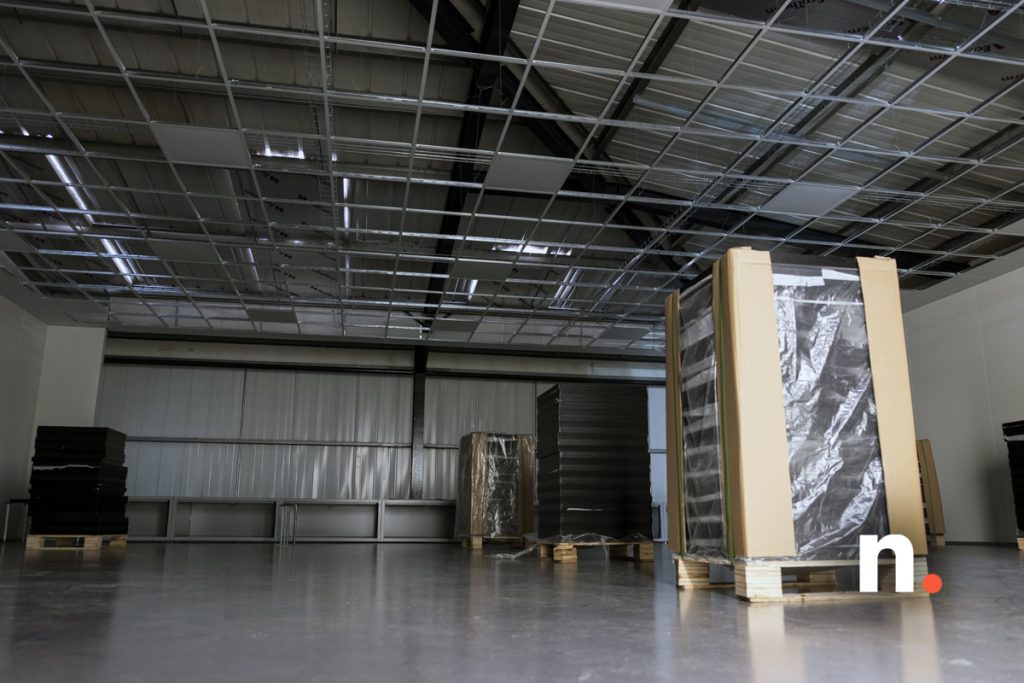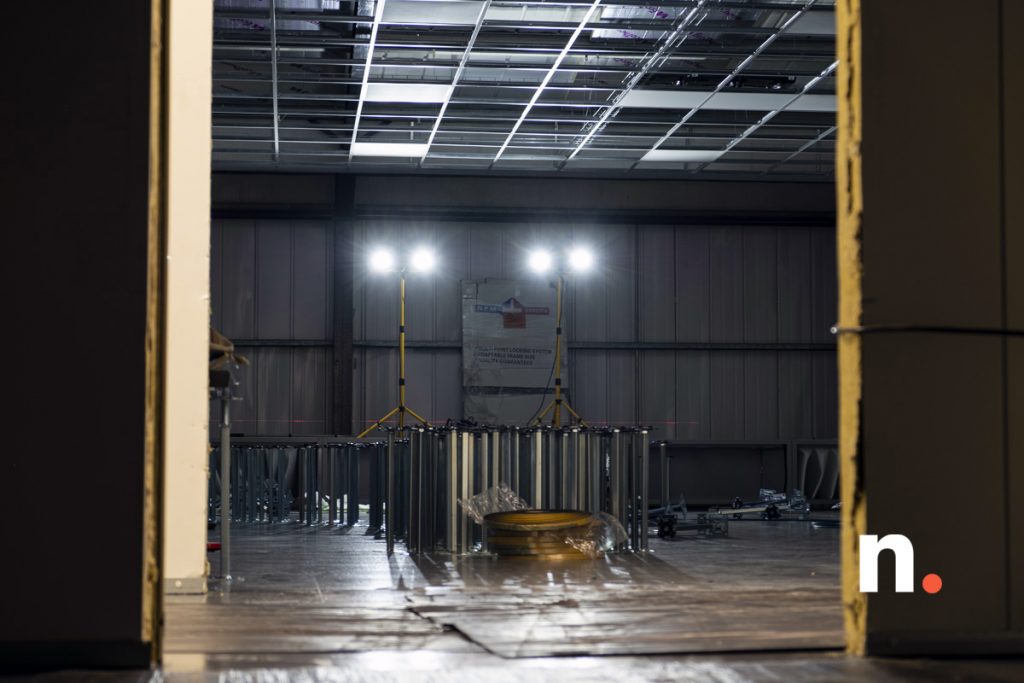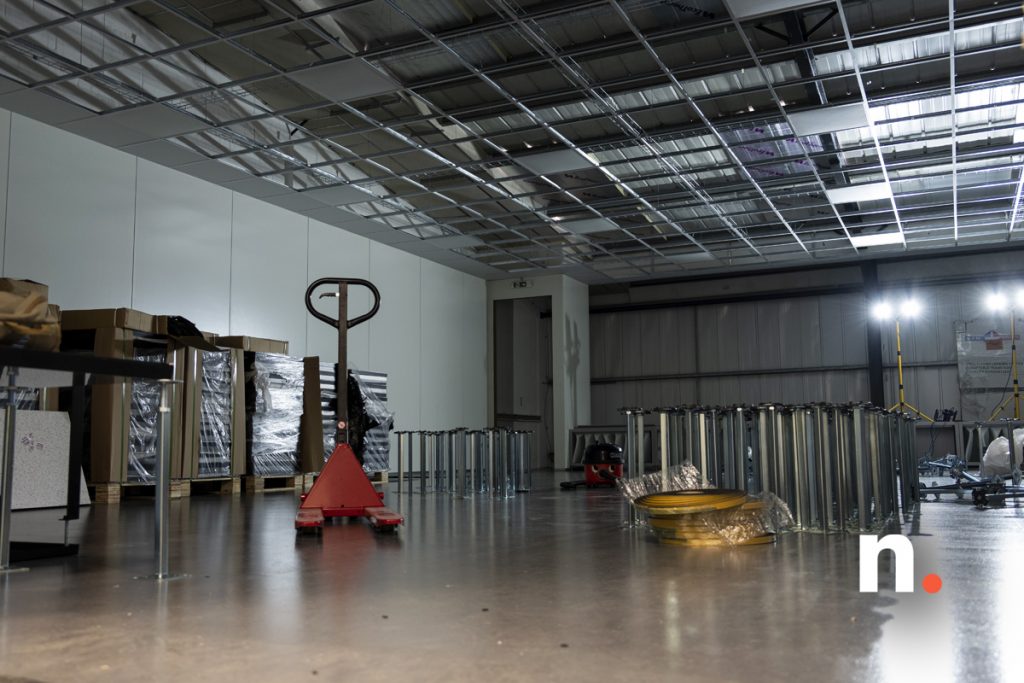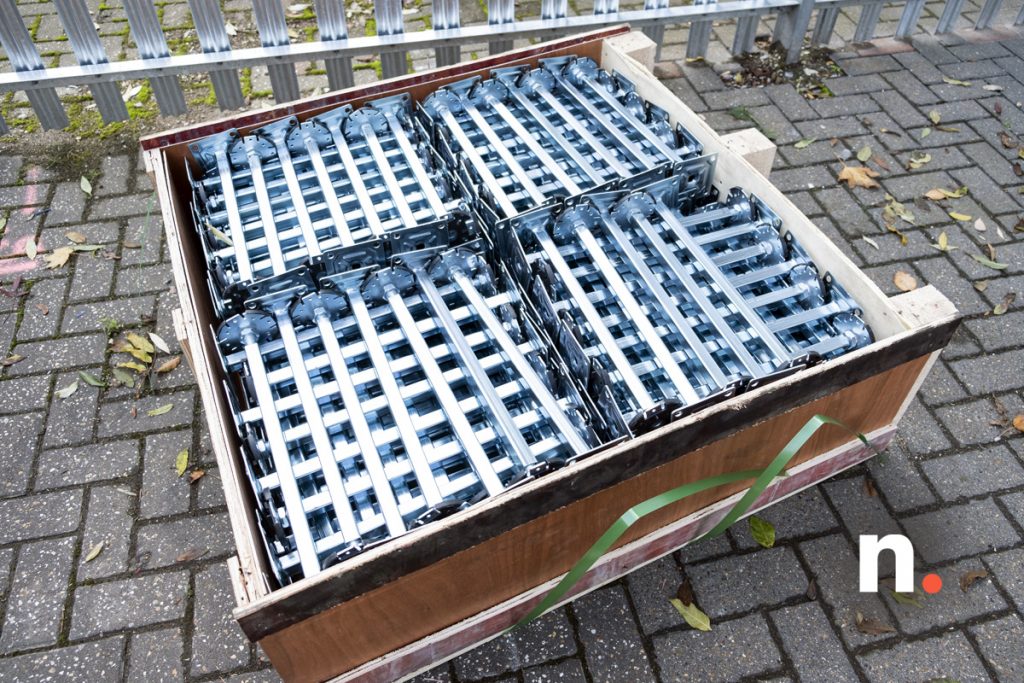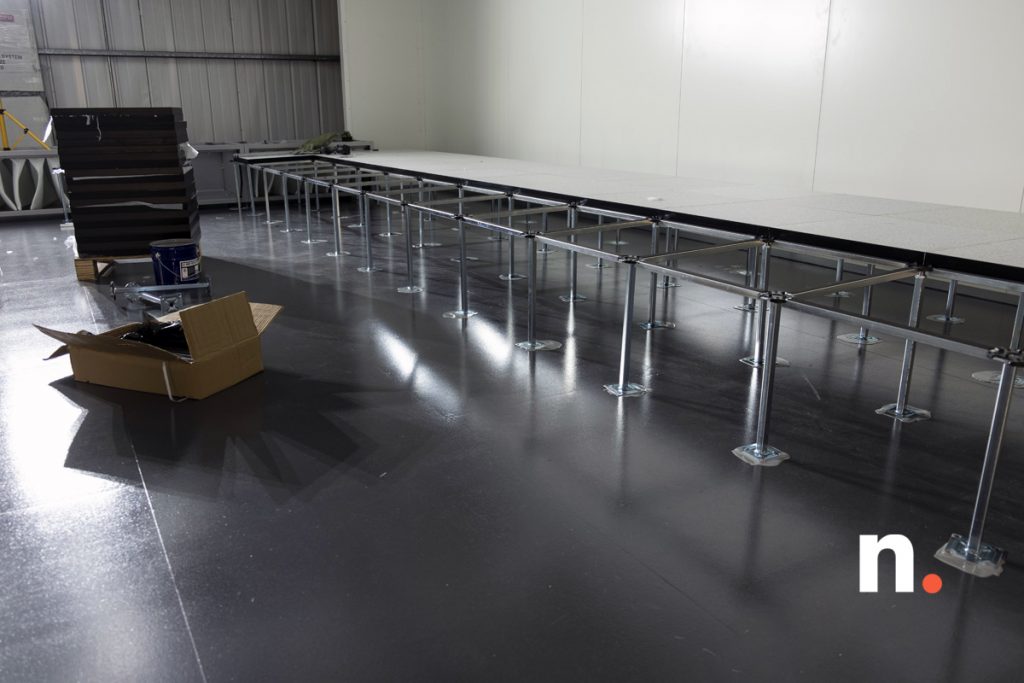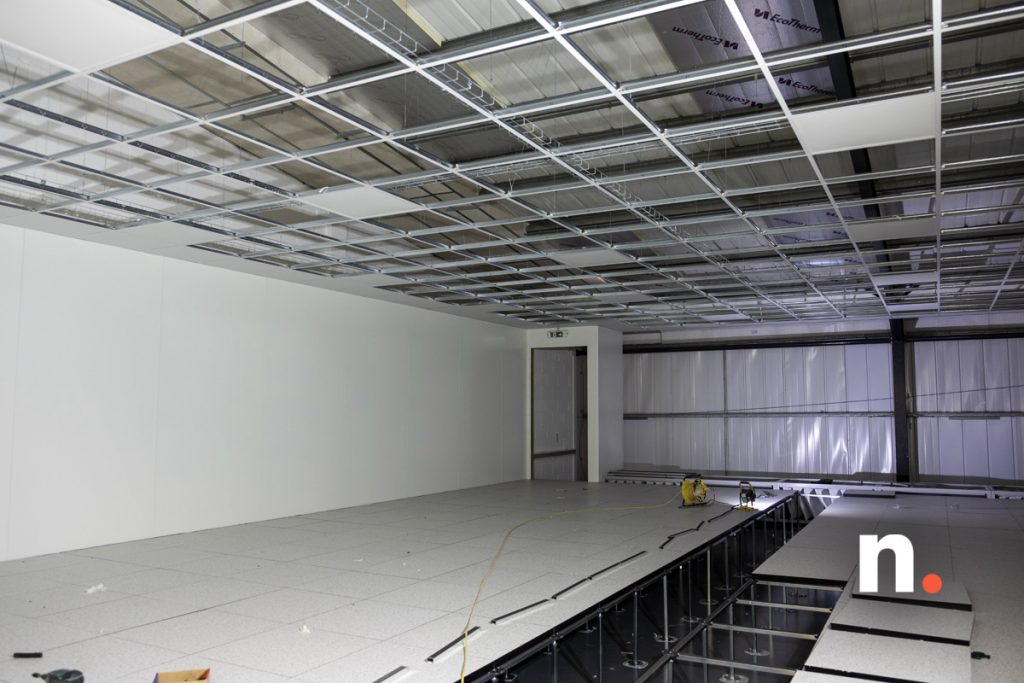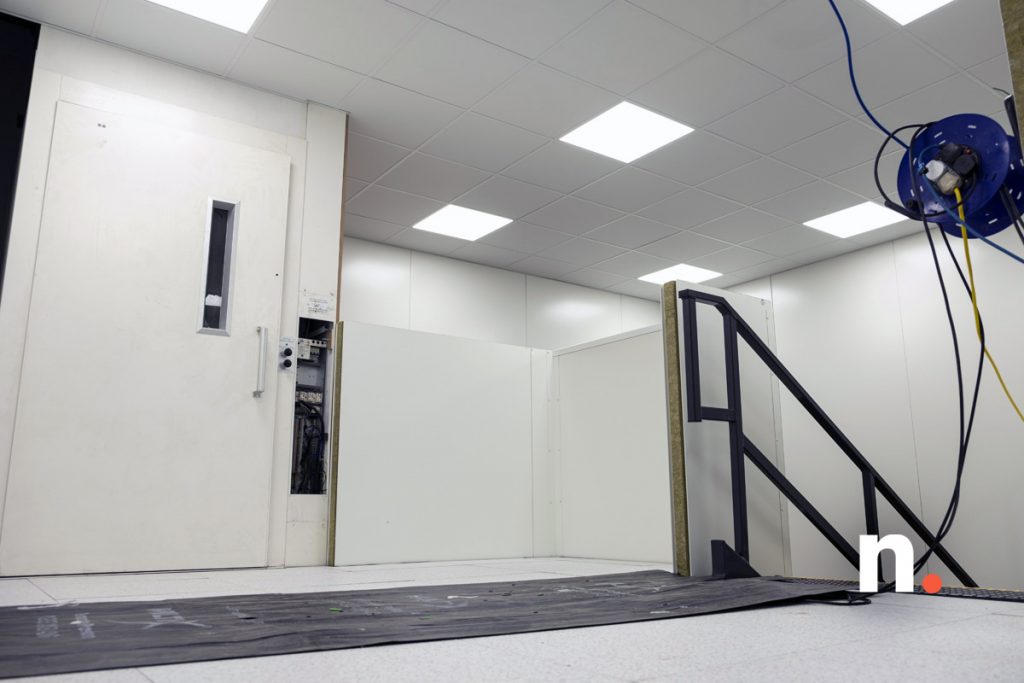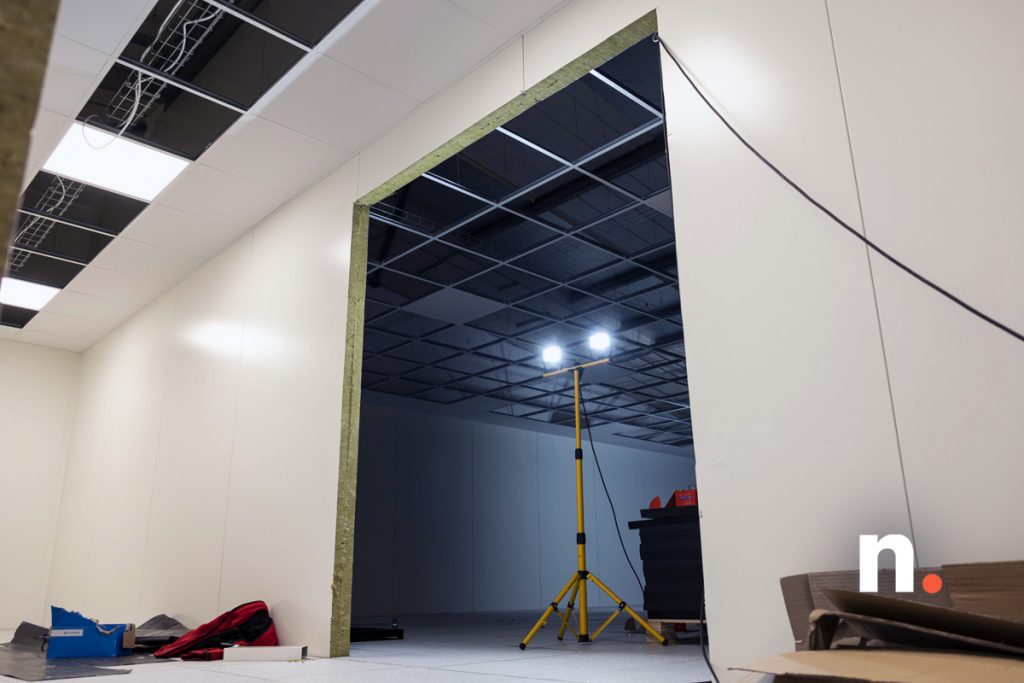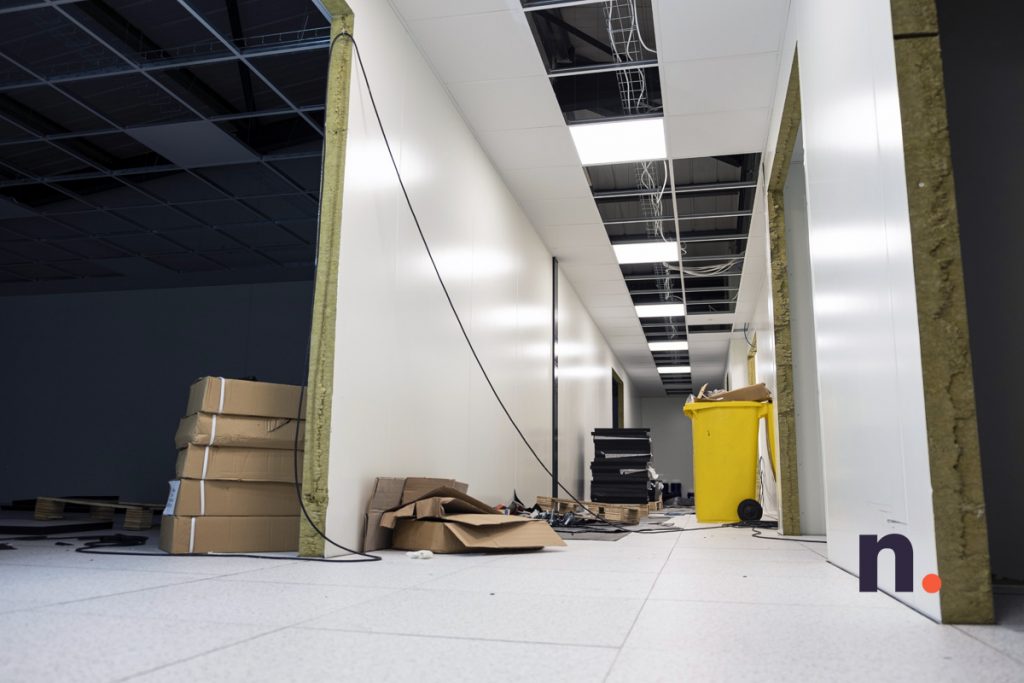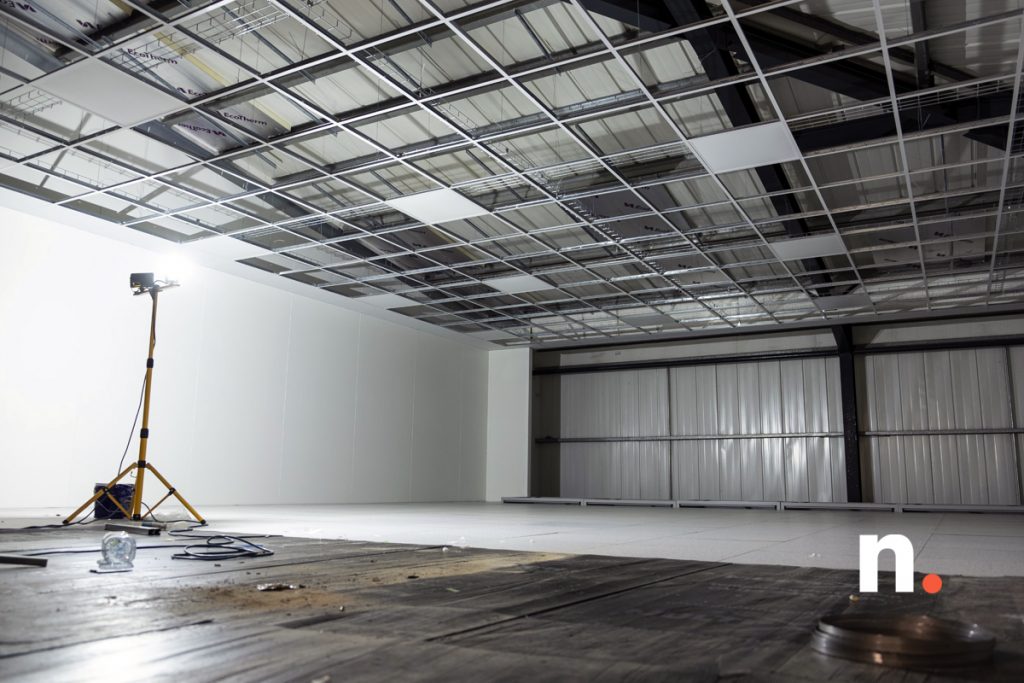 Alongside the mezzanine floor surface protection paint, which you can see above, we've also completely silicone sealed each room to complete the leak protection in each hall. The cold corridors in each hall will also have a full vinyl tank installed, as the areas which house the CREC units themselves.
We've begun lighting the facility with the final overhead LED panels, by temporarily wiring up each of the newly installed Klik boxes. The Klik system allows for rapid installation, along with enhanced control and functionality, including emergency lighting and PIR sensors.
Emergency exit pathways have begun to become more clearly visible in their final guise, with the installation of the emergency LED bulkheads that will light the way to the nearest exit once the facility is open to clients.
Quite a considerable amount of time over the past couple of weeks has been spent in the movement of materials from ingress to final point of use, as the second container of raised access flooring materials arrived with us (not photographed this time around). This has enabled the on-site trades to continue to work at pace as we approach finalisation on the internal envelope.
---
What's next?
Works on the floors and access doors will continue into the beginning of November, along with some final finishing trims, which will take the envelope to completion.
The doors have already begun to go in, however we're saving those shots for the next instalment of the blog, to give a clearer picture of the finished envelope.
Next time around, we'll also be able to show the completed emergency exit gantry which is now installed at the rear of the facility, which gives a new emergency exit pathway to the rear of the first floor.
Our van is now also complete, but again we're going to wait for a final detail on that before showing photos – so watch this space!