Further impressive progress to report on finalising the envelope this time around, as we prepare for the final stages of this phase, taking us to the end of our first six months on-site at NLE.
---
Weekly overview
Week 26 marks exactly half a year on-site at London East. This is quite the milestone, and while we did encounter several minor delays at the beginning of the project (thanks to the initial peak of the COVID-19 pandemic), we're enormously proud of what's been achieved in that time.
Much of the first seven or eight weeks were spent undertaking small-scale works in the office to prepare it for housing our management team when on-site at NLE. So realistically, it's fairer to say that the broader strokes of the project have only been in effect for four solid months, which makes progress – in our eyes at least – all the more impressive.
We've had the envelope trades on-site over the past two weeks to continue progress, taking things to the point of readiness for our raised access floors to be installed. The materials for this phase have begun to land with us from our manufacturers in South Africa, the first container of which is seen arriving below.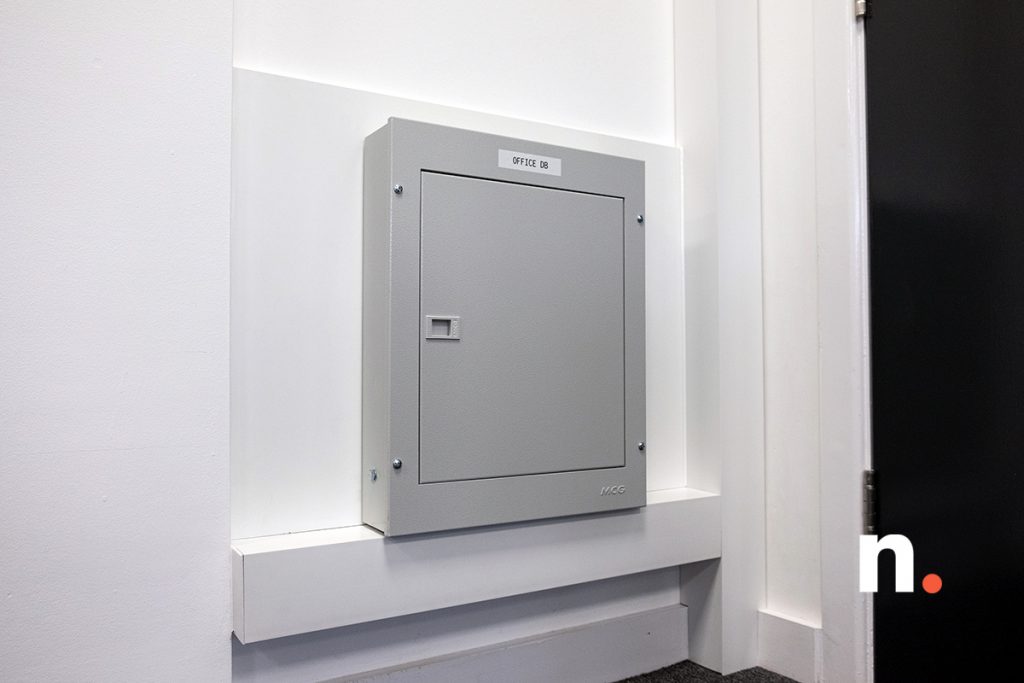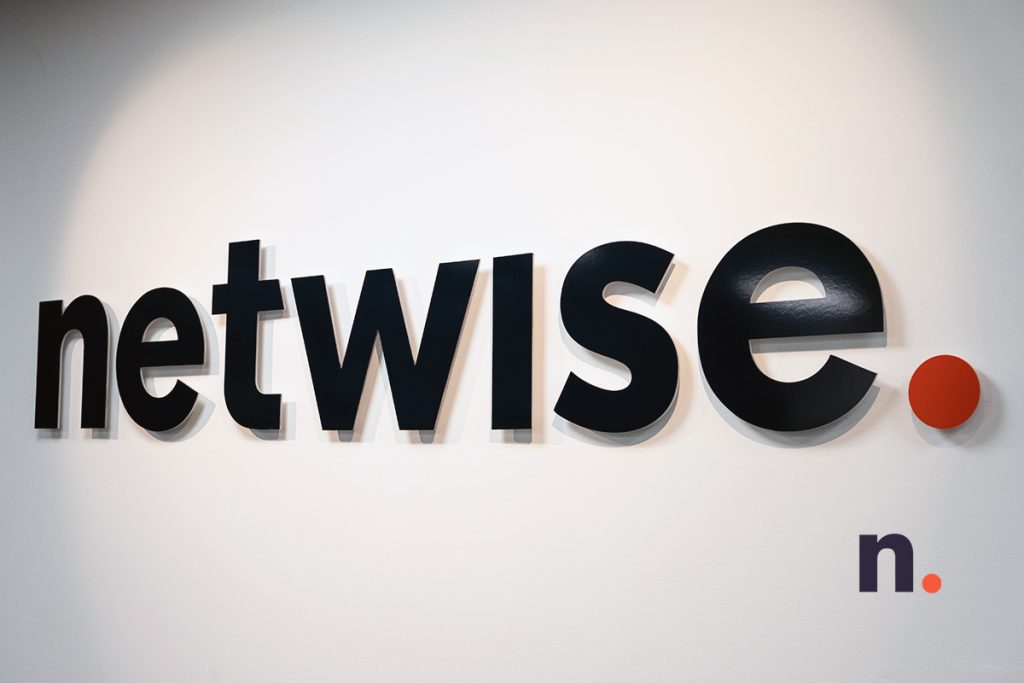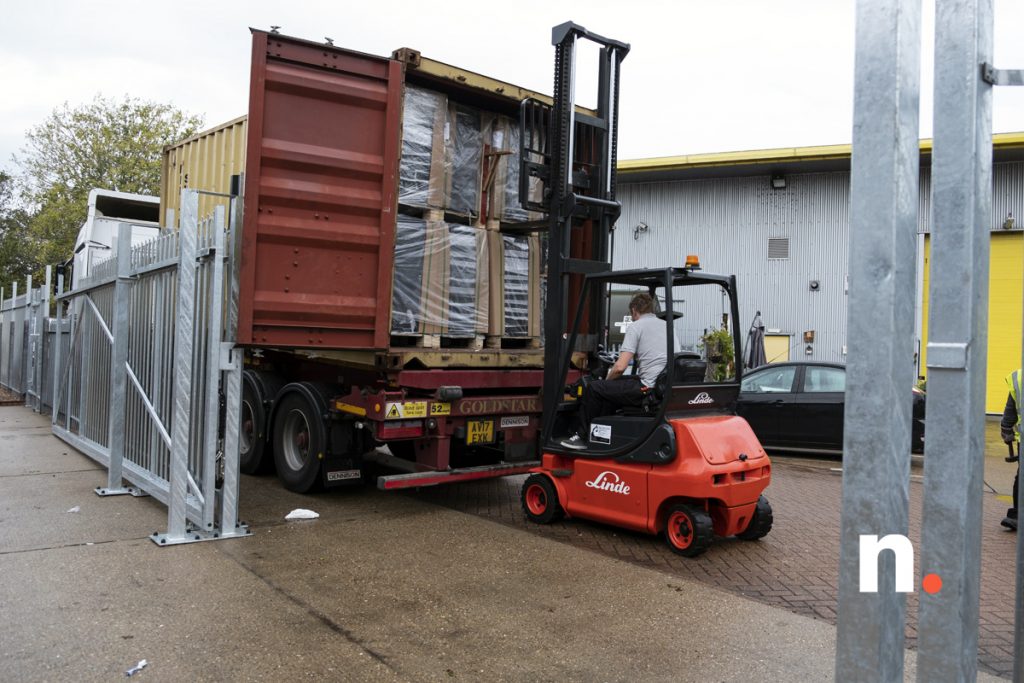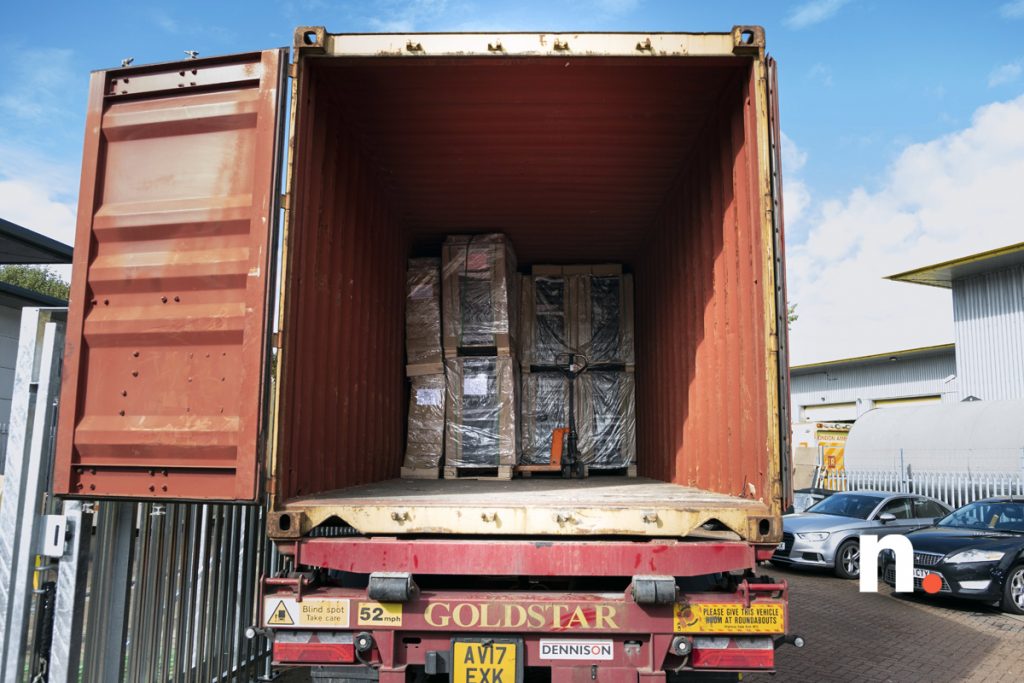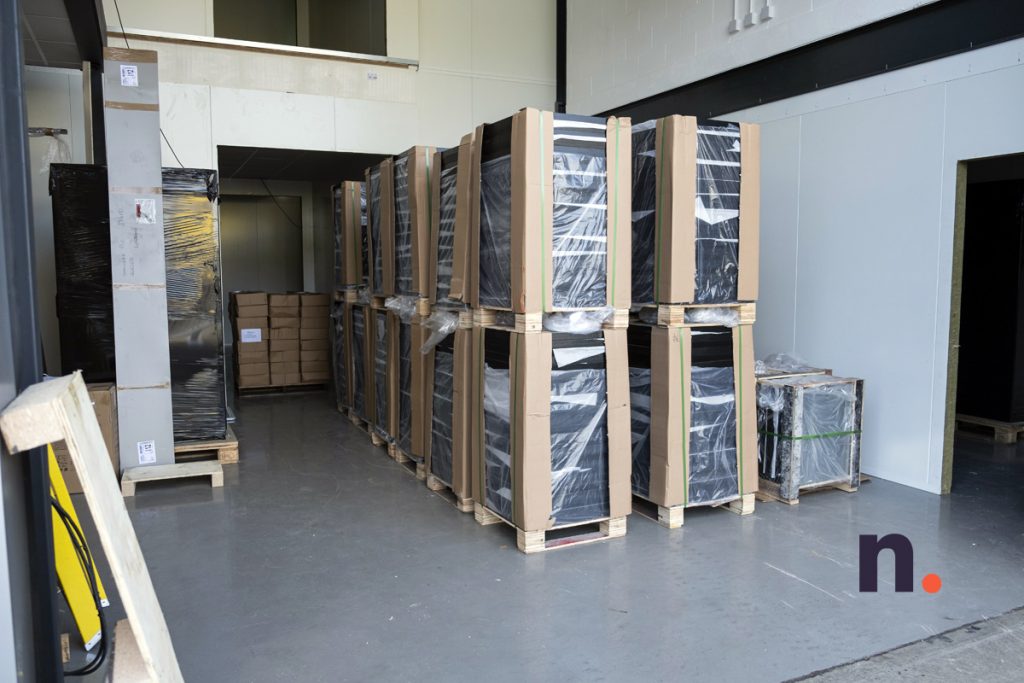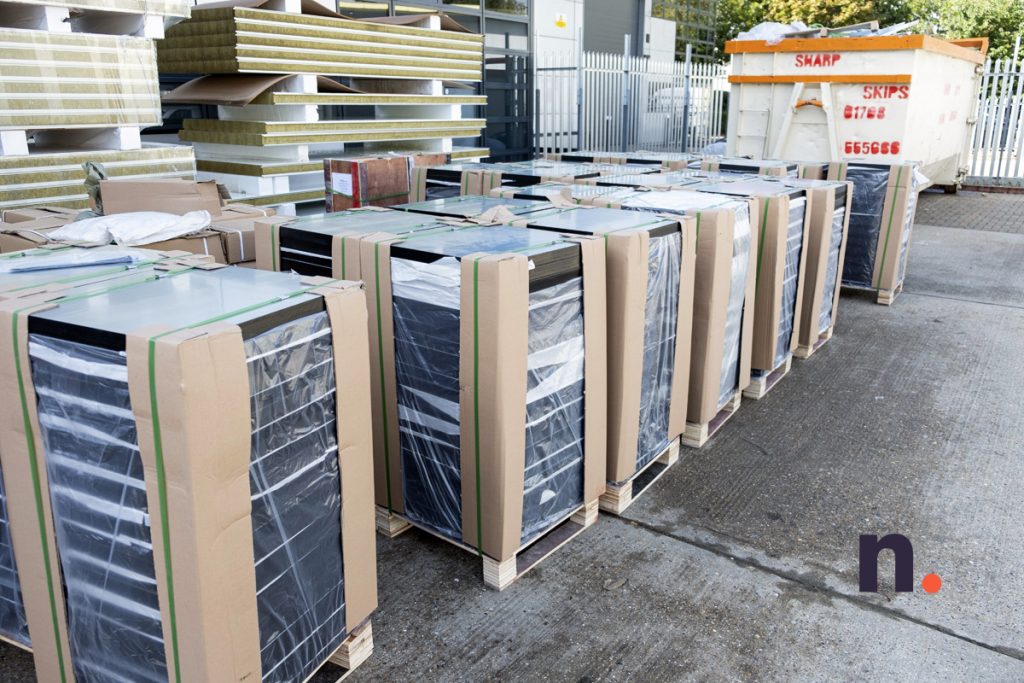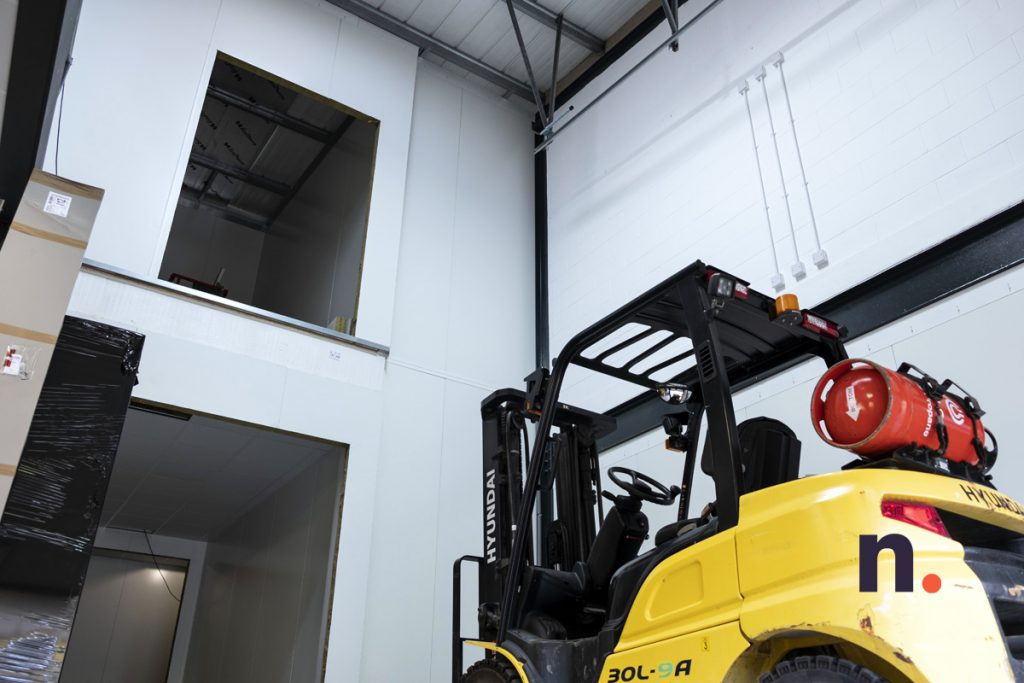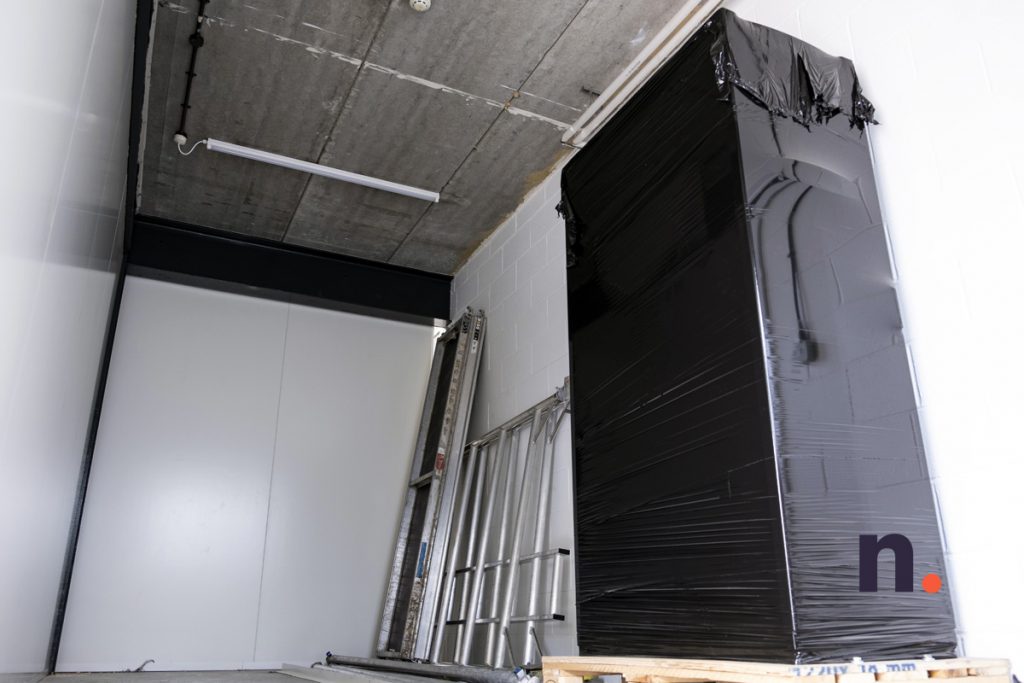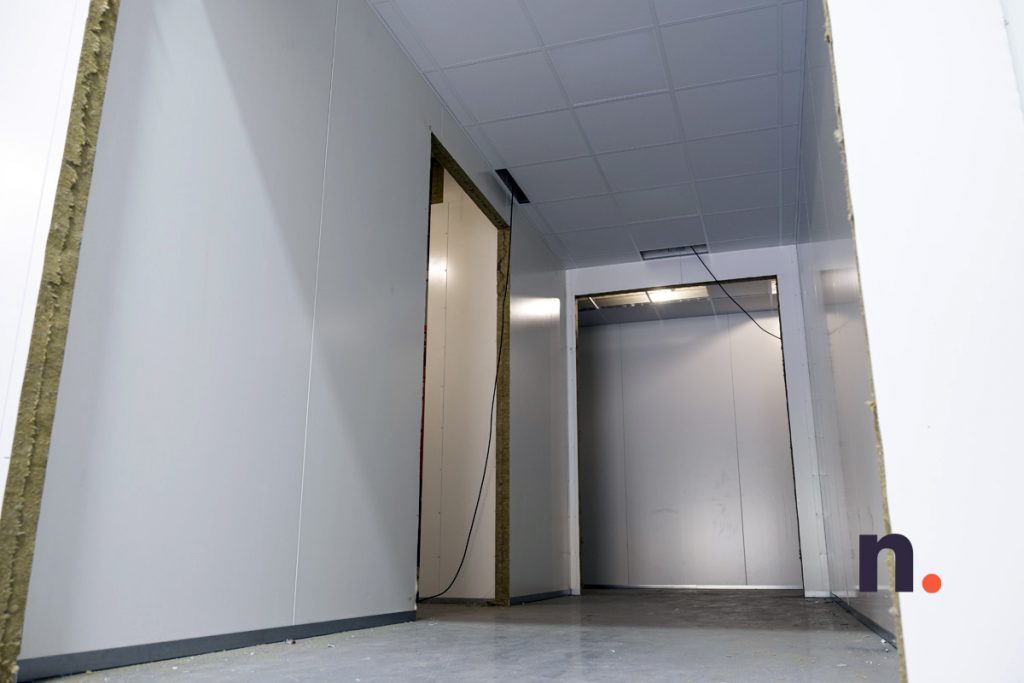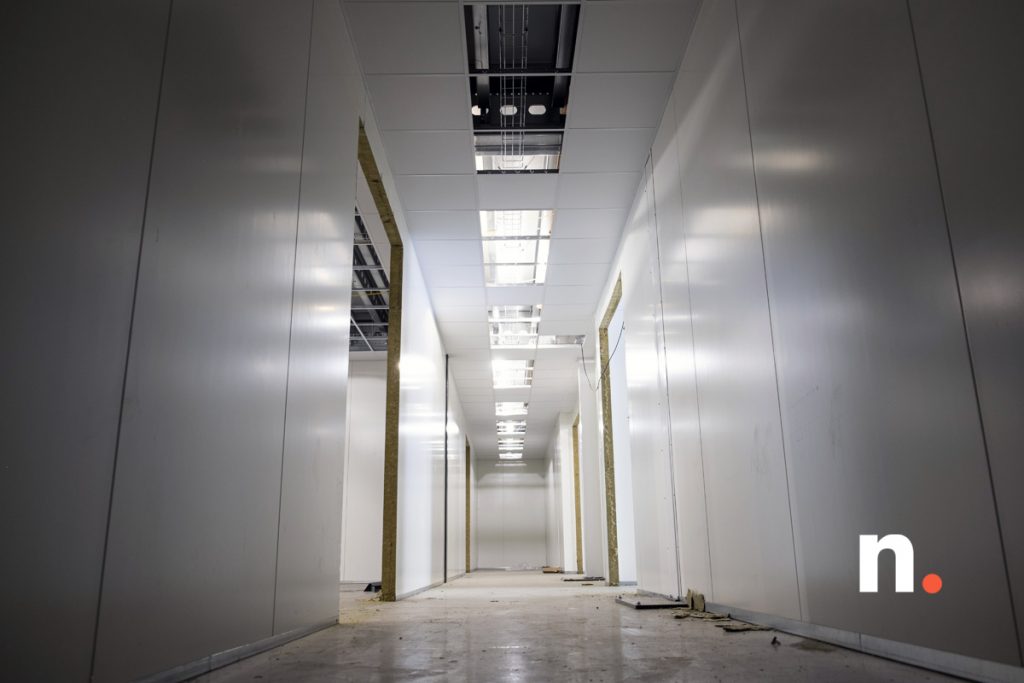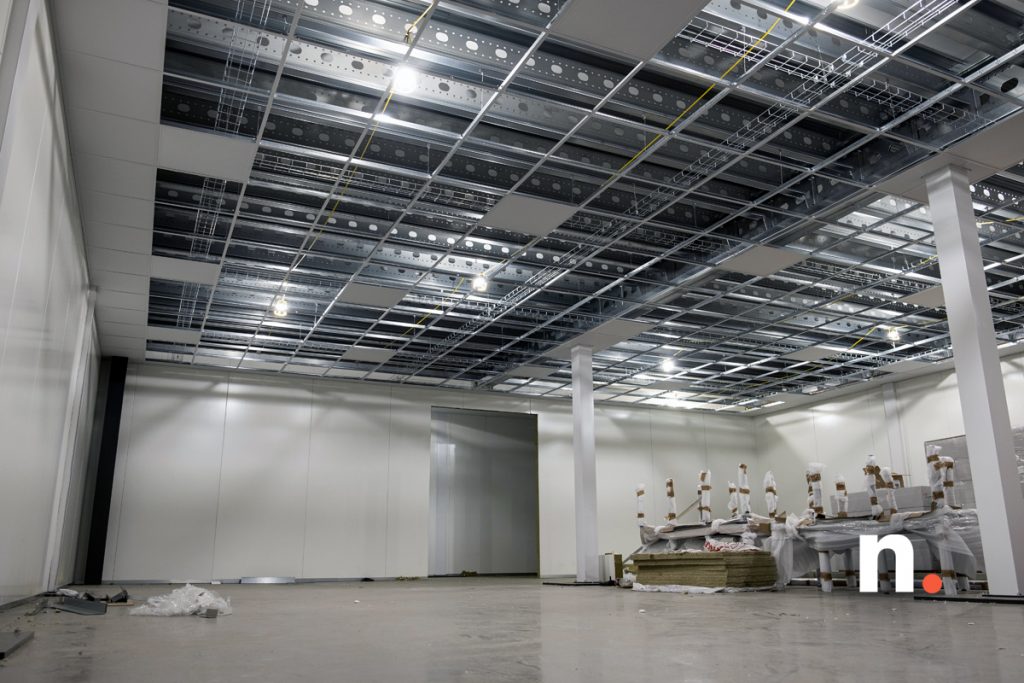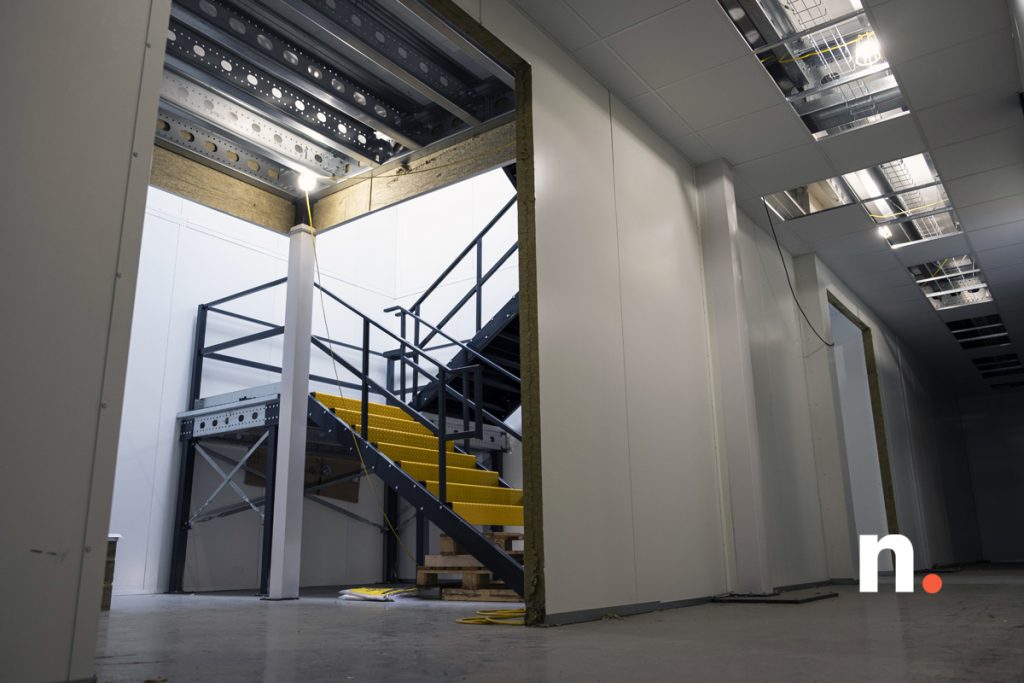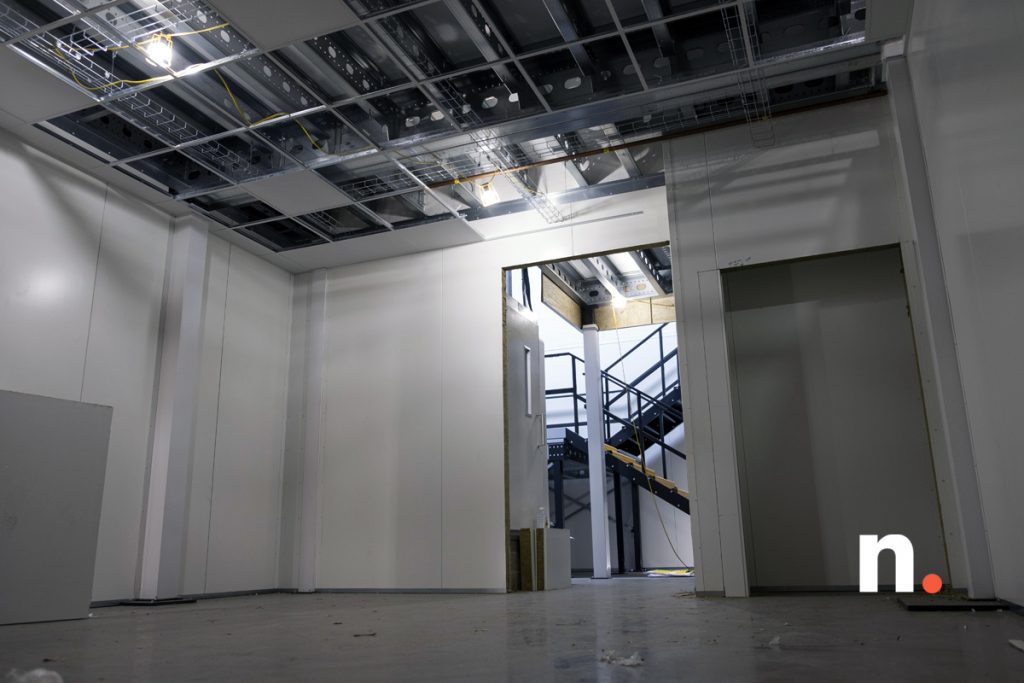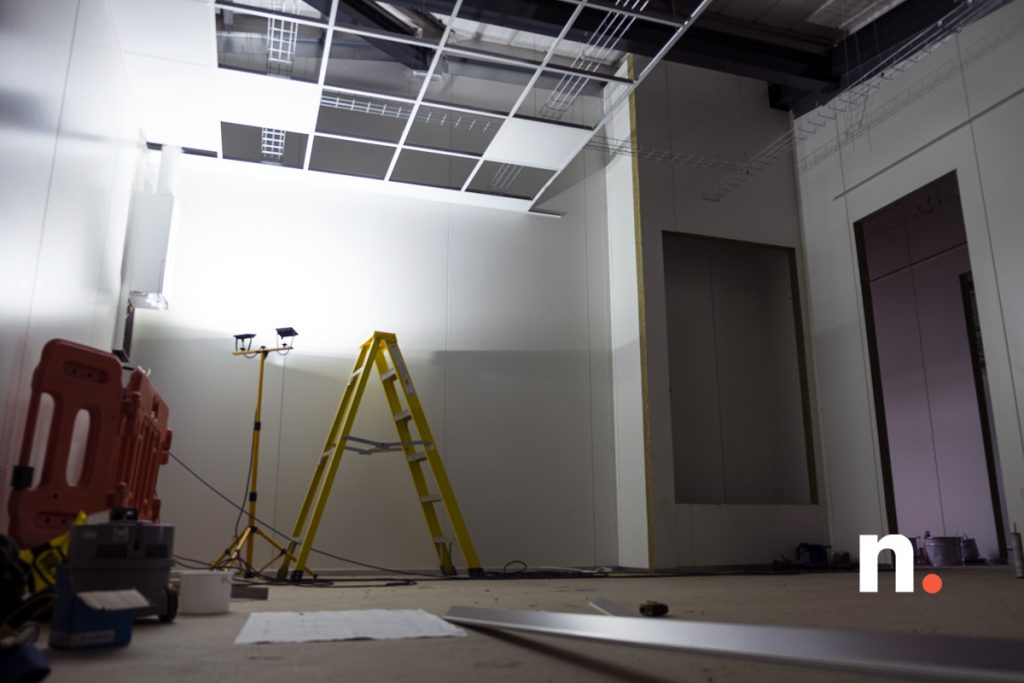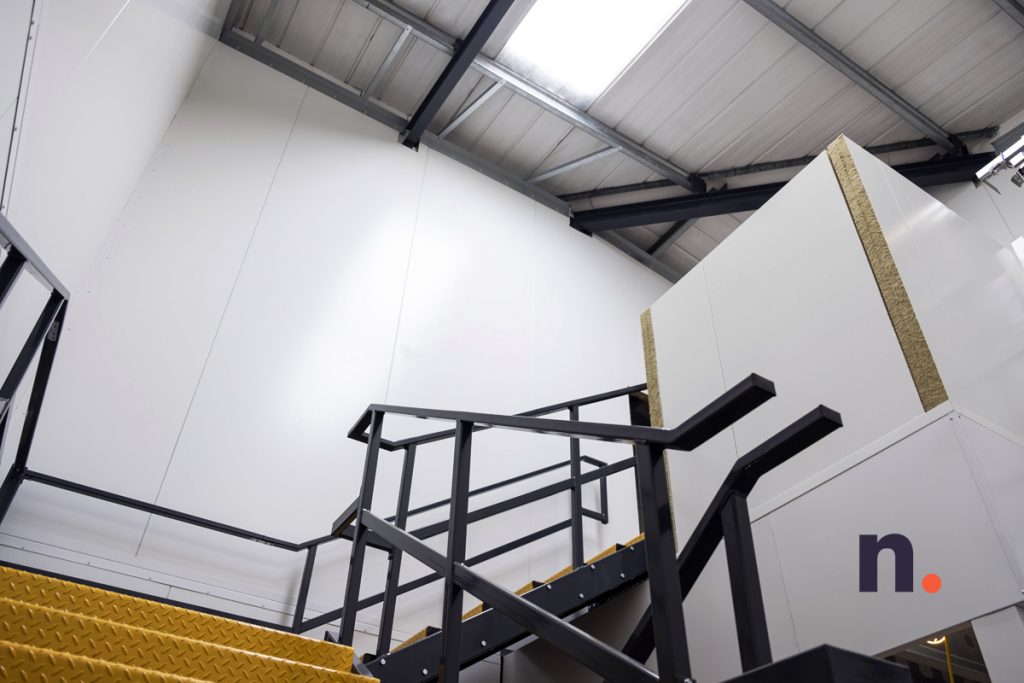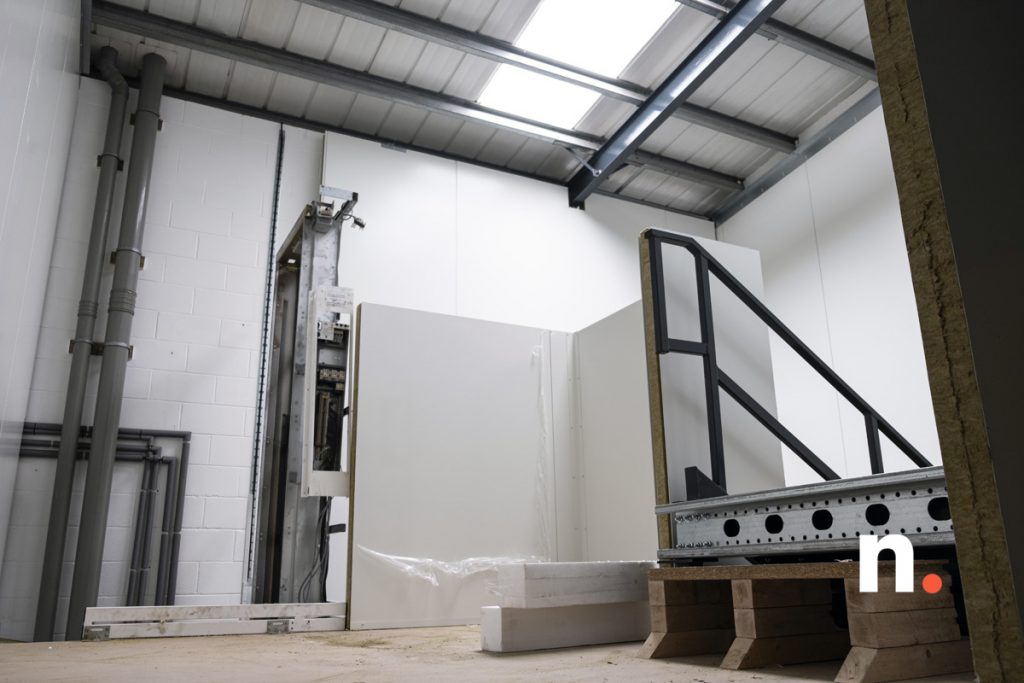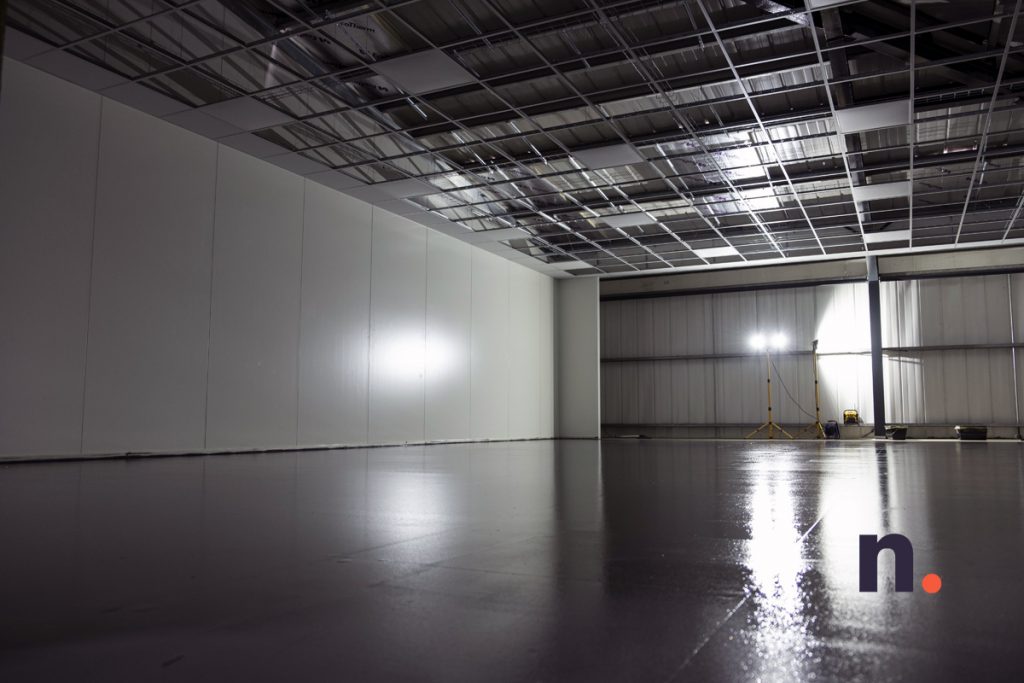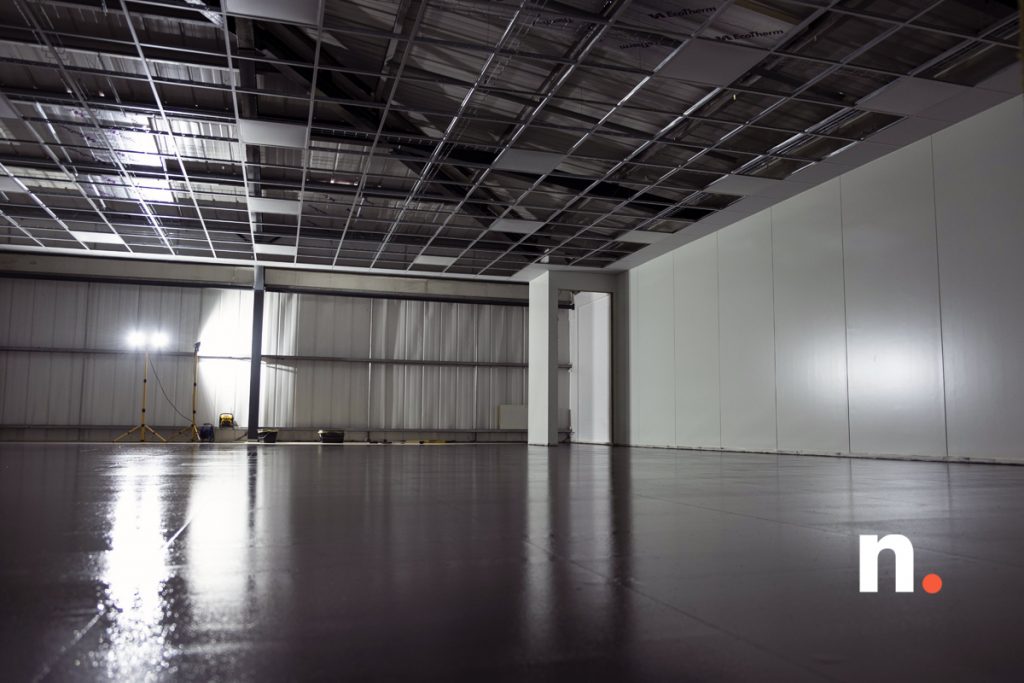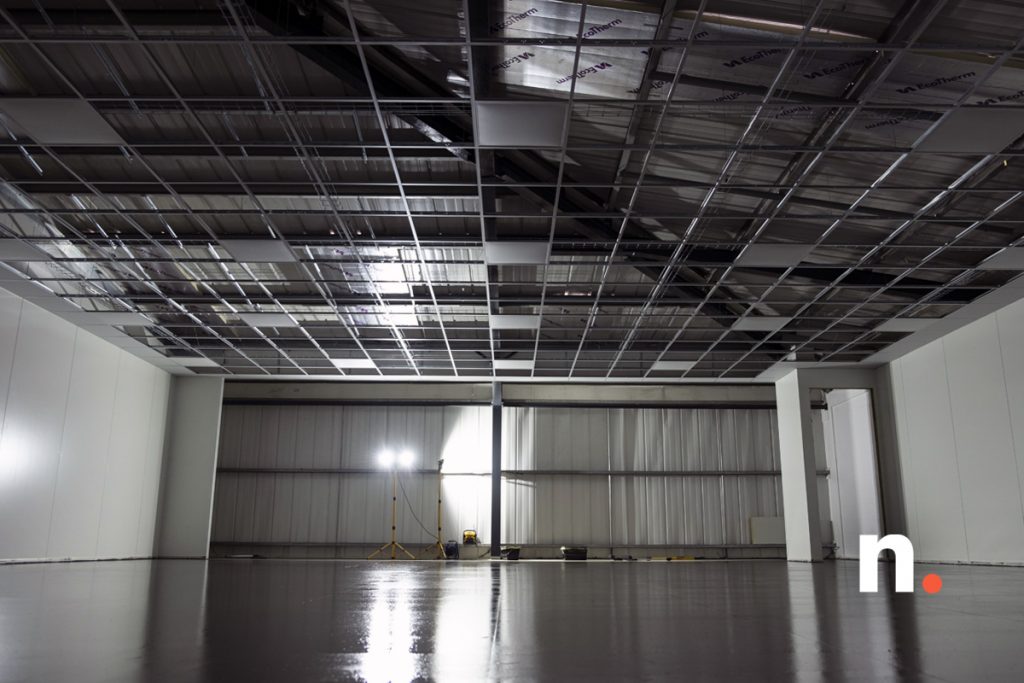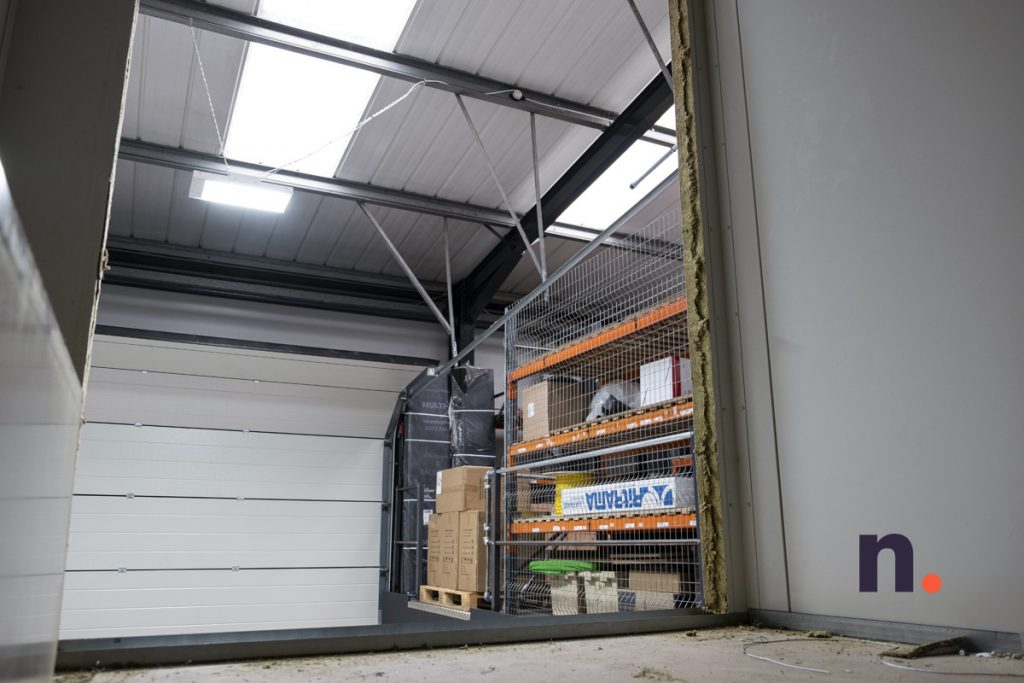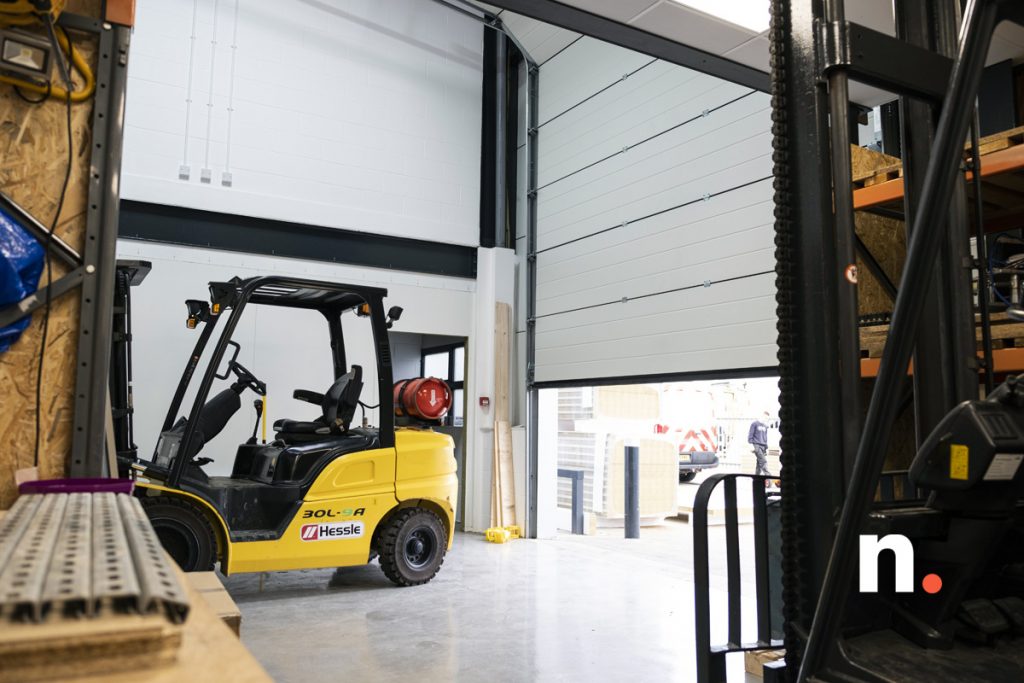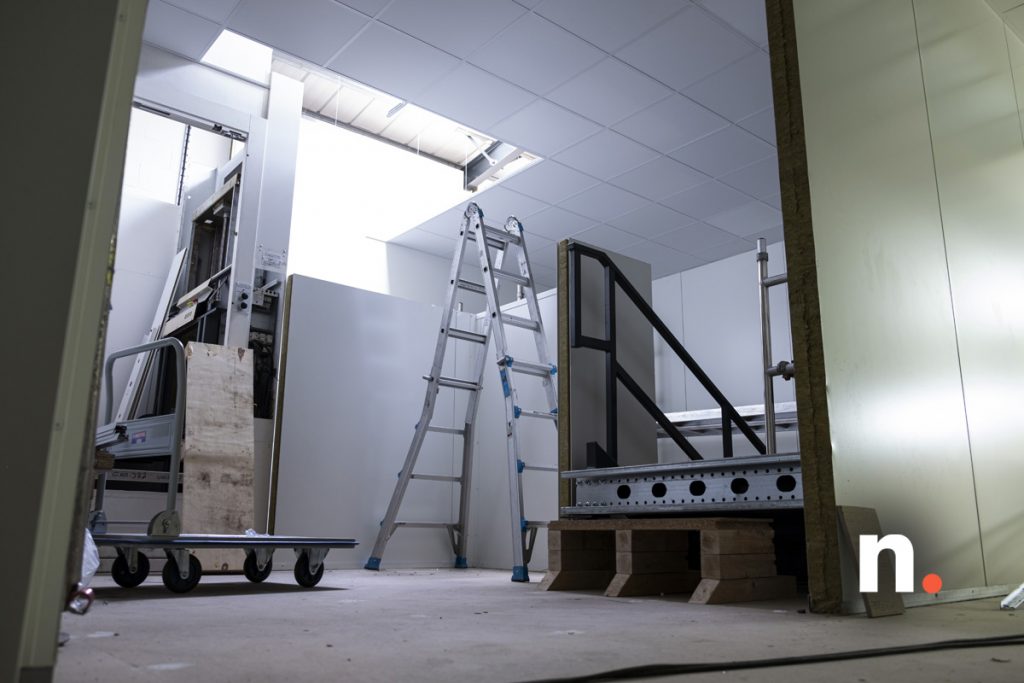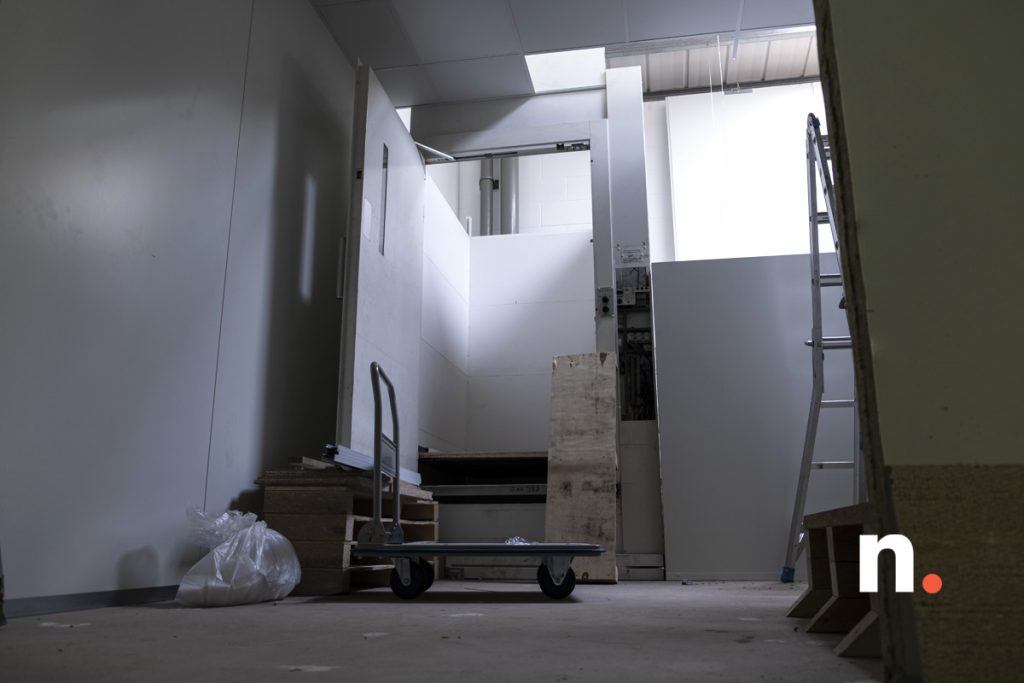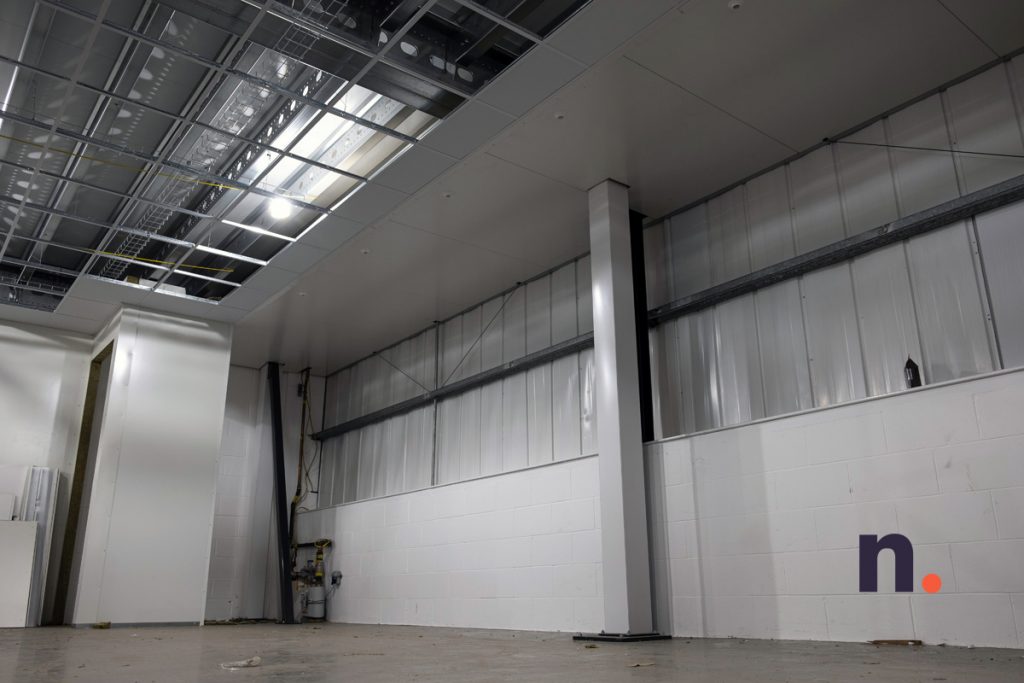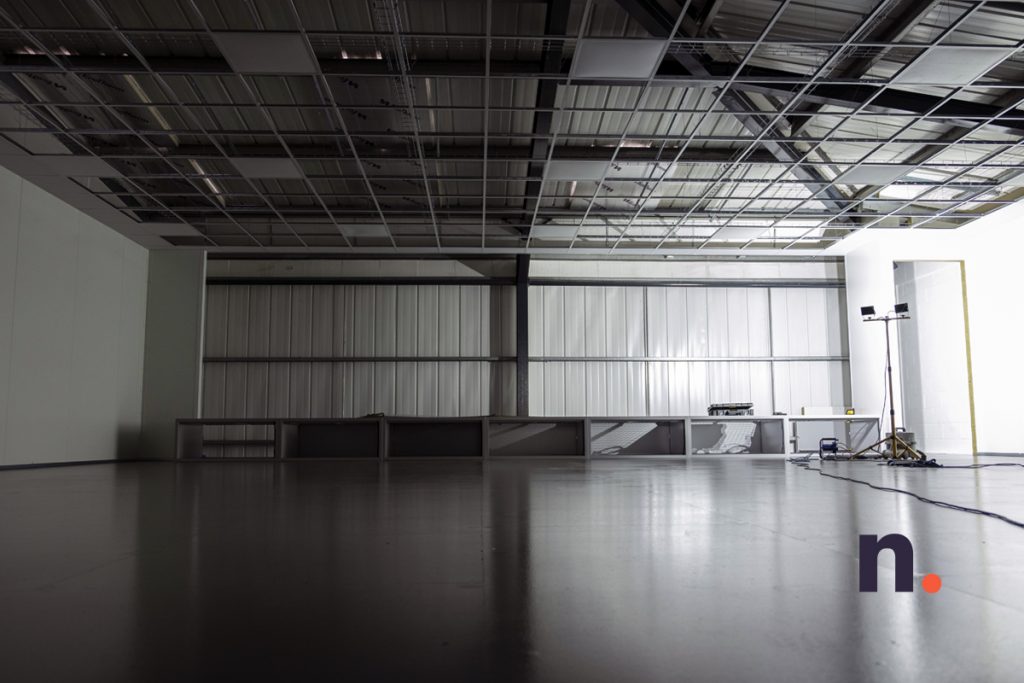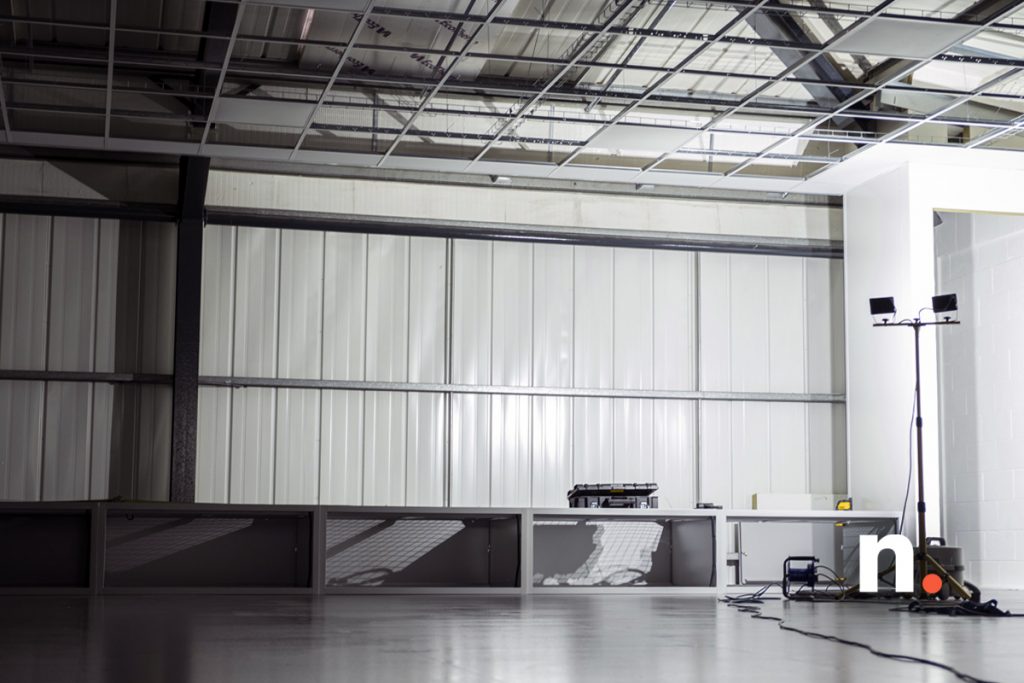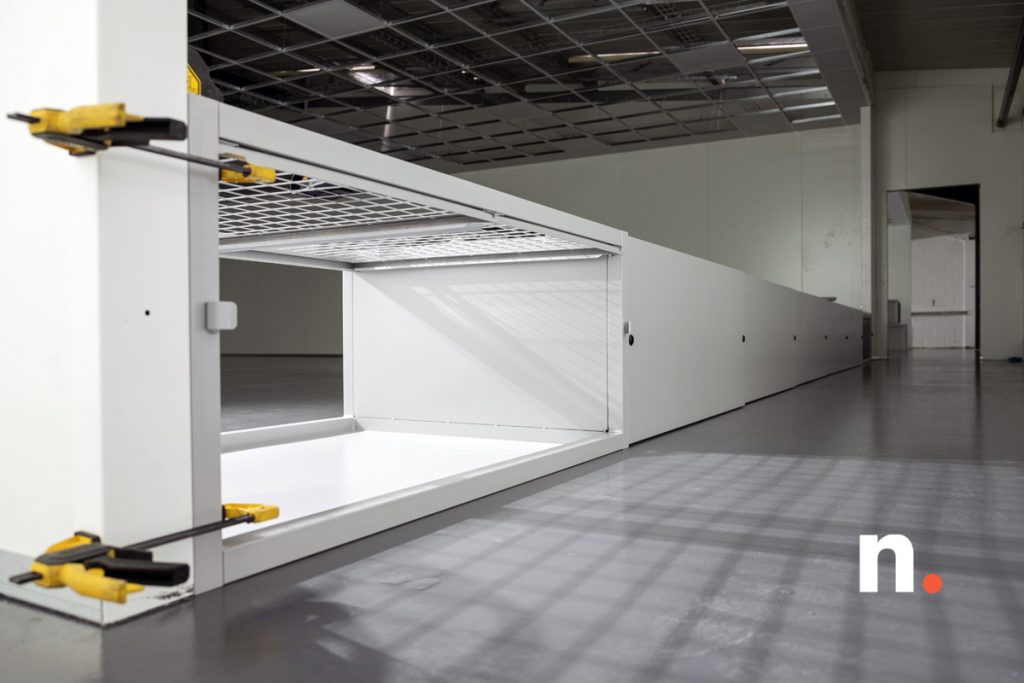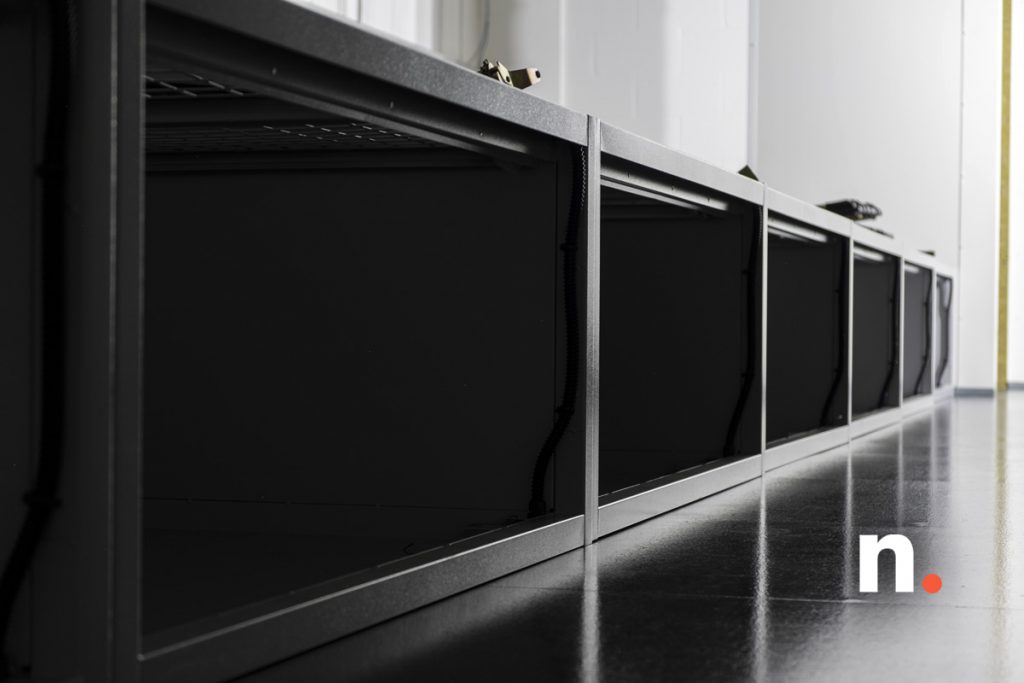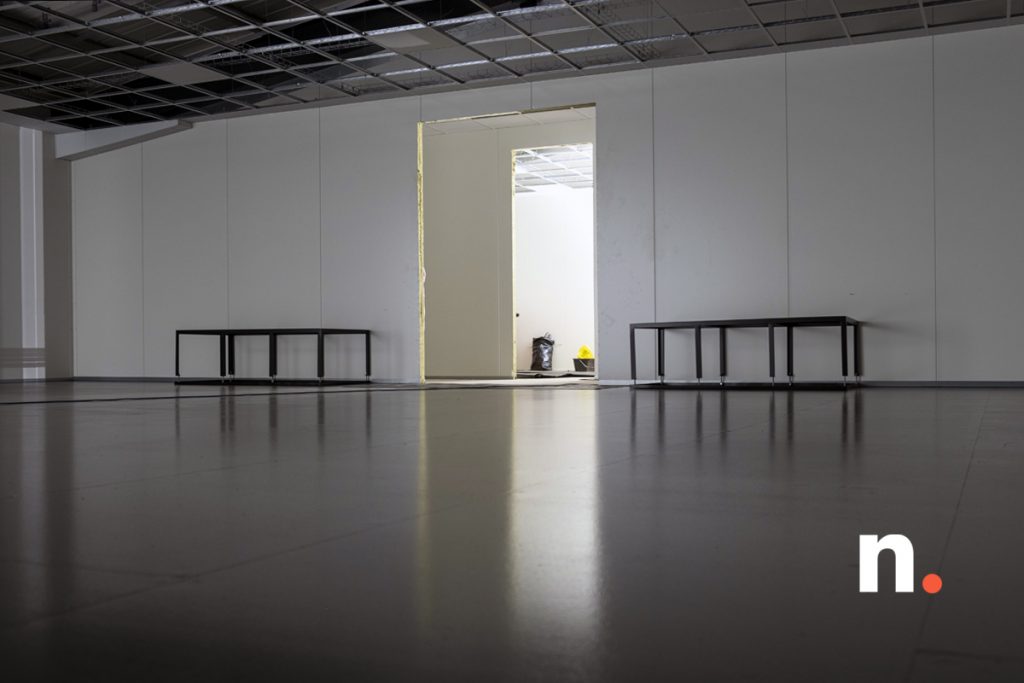 As you can see, we're now tantalisingly close to having our completed internal shell handed over to us. We just have the raised access flooring left to go at this point, along with the doors and some final checkerplate wall protection that will follow later down the line.
Having the shell completed will allow for the next phase of the project to begin, that being containment and electrical. While this is underway, we will also be orchestrating the installation of our evaporative cooling system into Data Hall 1.
One of the most exciting points of the project we've reached so far is the placement of our first machine plinths, which will hold our cooling system; both the primary evaporative and secondary / supplementary air conditioning units. These are the first pieces of equipment to be placed in their final positions on-site, and while we're still a fair way off seeing any actual air be pushed through them to live client equipment, we're very happy to see them sat in place none-the-less!
---
What's next?
Next up, the raised access floor will be installed. This will bring the internal shell to a point of completion that allows for the next major phase of the project to begin.
We'll also be undertaking another deep clean of the facility at this point, to ensure the site is ready for the less invasive, non-construction type works to push ahead inside properly prepared clean spaces.