You can spend all day reading about what a data centre can do, and how it uses the latest technologies to do it, but what does this really mean to you as an end user? Do you really care about how a facility can maximise the efficiency of it's airflow to reduce it's PUE? Or how it can intelligently manage capacity to ensure facility-wide stability? Probably not, as these aren't really benefits to your business – more benchmarks used by facilities to flex their digital muscles (amongst many others).
The real question is this; why outsource your IT infrastructure to a data centre? What are the real benefits to you and your business?
It is important to understand exactly why businesses are outsourcing their IT, and why it is becoming more of a 'no-brainer' with every passing day.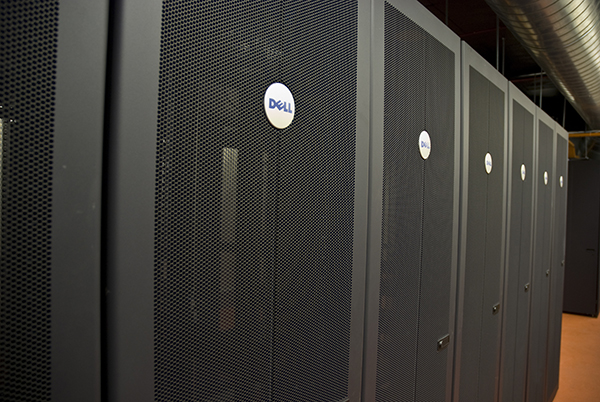 The core benefits, in a nut shell, are thus; save money, increase uptime, free up resources, and focus more completely on your business. Keeping your entire server infrastructure in-house is no longer a viable business decision. Doing so is counter intuitive given the rewards reaped in putting it all in a data centre, purpose-built for such an application. You can always keep the odd file server or internal system server in-house if strictly necessary, and just send out those that are mission-critical, however internet speed and reliability is so good today that there is no real reason to have any server hardware running in your office any more.
Of course, outsourcing does mean that your hardware is not within arms length of your technical team any more – however, does it really need to be? It can be reassuring to hear your servers whirring away in the broom cupboard next door, but is that a good enough excuse to keep them in a poor environment? Data centres are purpose-built from the ground up for the hosting of IT infrastructure, and use economies of scale to pass dramatic savings onto you, the end client. They also have on-site technical teams who can deal with day-to-day tasks (such as rebooting servers, installing hard drives etc) should they be required.
With that said, location is still very important – you should never be completely disconnected from your infrastructure, which has sadly been the only option for many SME's in recent years. Hosting in the capital has traditionally been too expensive for smaller enterprises, which has forced many out to countryside data centres in Maidenhead and Milton Keynes etc – too far from their business and their market, and miles from major business and trading hubs. In an ideal world, you would like to be between 30 and 45 minutes from your data centre. Anything over an hour to an hour and a half is really pushing it, and hinders your ability to get to site quickly if required.
London is arguably the world's premiere hosting location, serving as a major communications hub for Europe and intercontinental traffic. Services deployed in the UK's capital city enjoy unparalleled access to global markets through fantastic connectivity and some of the world's most solid and reliable infrastructure.
The high-uptime enjoyed by services delivered from a solid data centre is perhaps the most crucial benefit to your business. In today's day and age, service unavailability is simply unacceptable, particularly when delivering services to your own end clients. Service Level Agreements (SLA) and Uptime Guarantees ensure data centres keep your data flowing 24×7, 365 days of the year. You need not worry about keep you hardware online, as this responsibility is largely passed onto the data centre.
This all equates to one thing – big savings. Taking hardware out of the office saves on power and cooling, and frees up space to do what you do best; running your business! Even small-scale colocation can save thousands of pounds each year, vital for the cash flow of any small to mid-sized business (and even most larger businesses).
How can we help?
Netwise Hosting's South facility is located in Sutton, South London, just 20 minutes from London Victoria and the same again from Gatwick Airport. It is an affordable Tier 2+ data centre, with an emphasis on facilitating SME's with fantastic colocation options, from 1U to multiple racks.
Our services are flexible and scalable, meeting the demands of even the most exacting client. By working with one-man start ups and large multinationals alike, we are able to see things top down, and understand that not every business can be pigeon-holed into a ready made solution.
Right Start Colocation Support is a set of services unique to Netwise Hosting, aimed at helping SME's transition more smoothly into the concept of outsourced colocation. Netwise Hosting can assist with consultation, migration, racking, business continuity and disaster recovery, and much more.

Colocation services start from just £49 / month. If you would like to know more about our company and our unique service-set, please feel free to contact a member of our team today. You can also use our famed Colocation Calculator to instantly price up your own colocation deployment.