How many data centre operators do you know that offer clients fully integrated sound systems in their build rooms? We're willing to bet that our London Central facility is the first.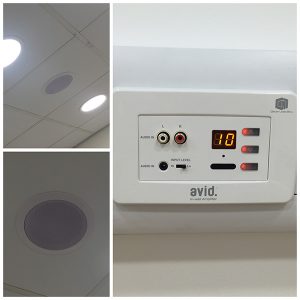 Put down those headphones – enjoy high-fidelity audio playback in our build rooms, with wall-mounted inputs which feed into ceiling speakers. After all, why does working in a data centre for hours on end have to be a boring experience?
Over the coming months, these systems will be fitted to additional customer-facing areas in the data centre, including the customer kitchen and customer lounge. Further to this, not only will you be able to plug in your own devices via jack or phono, we'll also have a global library that you can access via our Spotify account. The building-wide system will also function as our internal public address system, for any critical announcements.