Those of you familiar with our London Central facility will likely be aware of our extensive in-house hardware stocks, which we keep on-site for rapid deployment within the data centre and beyond.
This has always included a wide range of hardware sets, such as base specification servers, power distribution hardware, and a large number of switches and routers.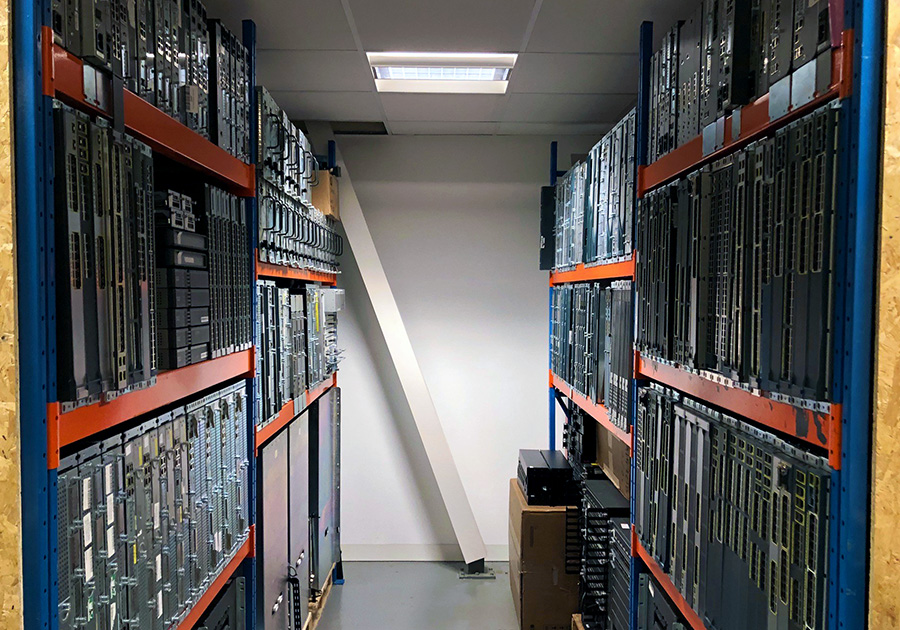 We've always exercised great effort in ensuring we hold adequate stocks to enable the rapid deployment and response times that we've become well known for.
Q1 2019 has seen us extend this on-site capability dramatically as we grow the procurement side of our operation in line with expansion and growth across the board.
We've become known as a 'Cisco house' here at Netwise, with our network operating entirely on enterprise-grade Cisco architecture, and as a result we've focused on this world-leading technology vendor as we've built out our on-site stock list.
We now hold over 250 different models, from basic access switches to high-end routing hardware and security devices. All items are fully tested and ready for immediate deployment.
The beauty of holding so much stock here at our London Central data centre is that we're able to rapidly respond to the exacting requirements of our ever-growing client base, with instantaneous deployment within their racks. We're also able to supply this hardware to customers all around the world at extremely competitive rates.
We are known for our unfaltering customer support, which covers every facet of a customers operational requirements. This has long included the supply and ongoing support of hardware as part of our colocation service set, so adding to this capability is an important step for us in our continued development and improvement plan.

Matthew Butt, Managing Director
Clients are able to directly request hardware stock lists and will receive first-refusal and the best rates on hardware held on-site.
We know the Cisco eco-system inside out, as part of our own network provision, so we have elected to stock this vendor first and foremost to enable the very best in our ongoing support capabilities.

Matt Seaton, Senior Manager
If you'd like to learn more about what we can supply to you, as part of a world-leading colocation service or otherwise, please do get in touch.