As a welcome break to the on-going build works at the new Netwise Hosting London Central data centre facility, the organisations management team attended this year's London Business Awards gala dinner in the City.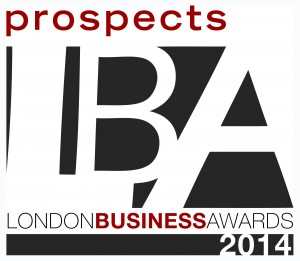 The celebration was held at The Brewery in Moorgate, one of London's most prestigious event spaces, and attended by over 100 of London's finest businesses. Attendees enjoyed a fantastic 3 course dinner, with proceedings hosted by Magic FM's Neil Fox.
Netwise Hosting put forward its Managing Director, Matthew Butt, for the highly competitive 'Entrepreneur of the Year' category. It is with great pride that Netwise Hosting announced today that Matthew was commended at this year's awards, beating 18 fellow successful entrepreneurs to the coveted title.
This is fantastic recognition for his hard work and dedication to the business, and also serves as an excellent commendation for the entire team at Netwise, who keep the business growing at such an impressive rate.
Matthew gave comment on his commendation.
"It is with enormous pride that I am able to accept this commendation on behalf of Netwise Hosting. It is fantastic to have the hard work of both myself and my team rewarded, so I thank the judges at the London Business Awards for recognising the efforts that have gone into building the business into the on-going success that it is today."
The Netwise Hosting team is now reaching completion of the build project for its brand new privately owned and operated data centre in Bermondsey, an 11,000 sq ft state-of-the-art facility which will begin serving London's technology community this year.