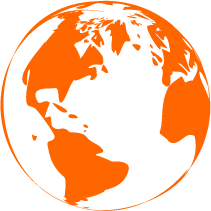 When deploying a service online, you want it to have truly global reach. As the world becomes ever more connected, and business becomes more borderless, having unrestricted access to the worlds internet users is a must.
The best way to ensure your services enjoy unimpeded international transit is to house them in a data centre located in a major communications and trading hub. Any city with a global stock exchange market will normally have world-class connectivity and enterprise-level data facilities, because of the demands banks place on such sites in trading day to day.
London is one of, if not the most connected cities in the world, thanks to its trading hub and its proximity to mainland Europe. It has direct links to the East Coast of the USA, and to every other continent on Earth. It is also home to some of the worlds largest data centre operators, including Telecity, Equinix and Interxion. The is no doubt that London has become the worlds premier location for data deployment. With Netwise Hosting's Southern facility in South London enjoying connectivity straight into the London Internet Exchange (LINX / HEX), global connectivity is met at the highest of standards.
We are part of a next-generation high capacity 40/100GigE network, connecting our data centres directly to over 40 UK data centres, with access to over 250 UK service providers and carriers. Netwise Hosting enjoy Layer 2 and Layer 3 IP transit services to over 600 cities globally, notable including low-latency links to the United States. By strategically partnering with British Telecom through our connectivity suppliers, we peer freely with each other for the best global routing possible.
Every single service that we provide, from dedicated servers and online backup right through to server colocation, is connected to our global network, and has unrestricted access to the world at large. Your deployment is only as strong as its weakest link. Don't let that link be poor connectivity. House your mission critical infrastructure in London.