We are very pleased to introduce you to the latest member of our ever-expanding team; Alex Preston.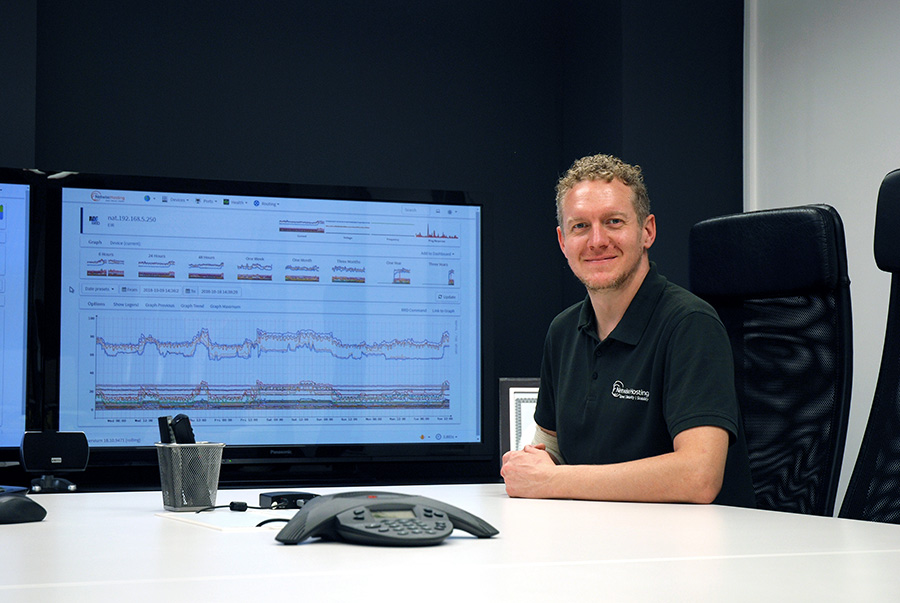 Alex is our new Facilities Manager, keeping our world-class data centres in tip-top operational shape for our rapidly growing roster of clients.
Alex joins us from a long-standing position with Atkins, the internationally recognised design and engineering firm famed for many large-scale projects worldwide. With him, he brings a wealth of experience in both corporate operations and design / engineering. Alex will be a valuable asset to Netwise in both the operational excellence of our facilities, as well as the design and build processes as we continue to fit out our London Central data centre to capacity, and critical involvement as we look ahead to future build projects.
You'll find Alex working as part of our day management team, keeping our existing infrastructure working flawlessly for our customers, and developing new systems and techniques for future fit outs and various individual projects.
We will be continuing to expand our team as we head towards 2019. If you may be interested in technical roles in a vibrant data centre environment, please do get in touch with us.